Best Decorative Glass Application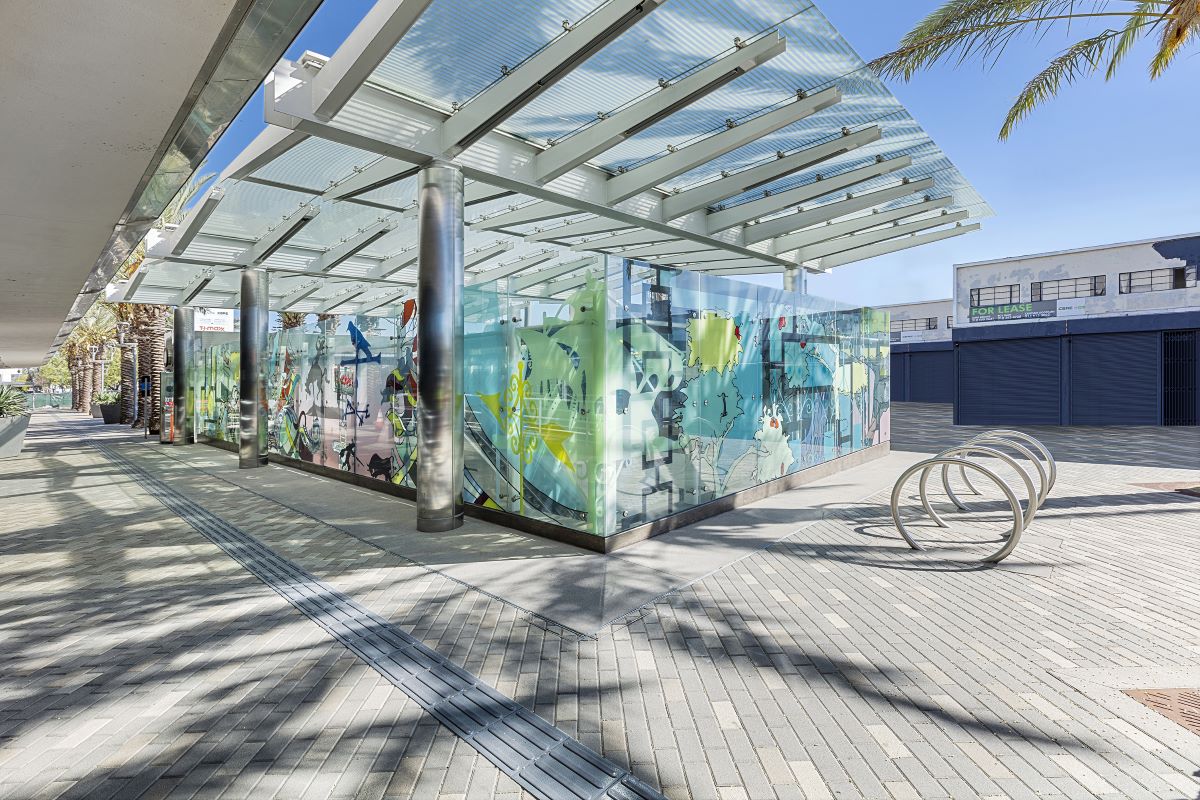 Metro Crenshaw/LAX Transit
Nominating Company: Giroux Glass
Winning Team

Architect: HNTB 
Glass canopy fabricator: Glasswerks
Custom laminated art glass fabricator: GlasPro
Glazier: Giroux Glass Inc.
Point support supplier, glass canopy: Sadev USA
Film application: Tint Matters
Artists/designers: Erwin Redl ("Inside Out – Outside In – Inside Out"); Mara Lonner ("Leimert Park Landscape"); Ingrid Calame ("Talking Drums")
General contractor: Walsh/Shea Joint Venture 
Members of the general public in Los Angeles using three of LAX Transit's new transit stations will be able to appreciate glass art installations at each location, installed by Giroux Glass Inc. The installations, which captured the prize for "Best Decorative Glass Application," tell the story of the surrounding area. 
Each installation was designed by a different artist. "Erwin Redl's dynamic artwork 'Inside Out' takes advantage of the changing position of the sun to reflect an array of colors onto surrounding surfaces by day, and transforms the glazed pavilion into an illuminated jewel box by night," according to the Los Angeles County Metropolitan Transportation Authority. The radiating, colored patterns enhancing the pavilion glass are inspired, in part, by the vibrant colors and forms of West Angeles Cathedral.
"A design which reacts to changing light during the day/night/season, across multiple panels, and multiple artists to reflect individual neighborhoods is an award-winning project," says Glass Magazine Awards Judge Pete De Gorter, vice president, DeGorter Inc.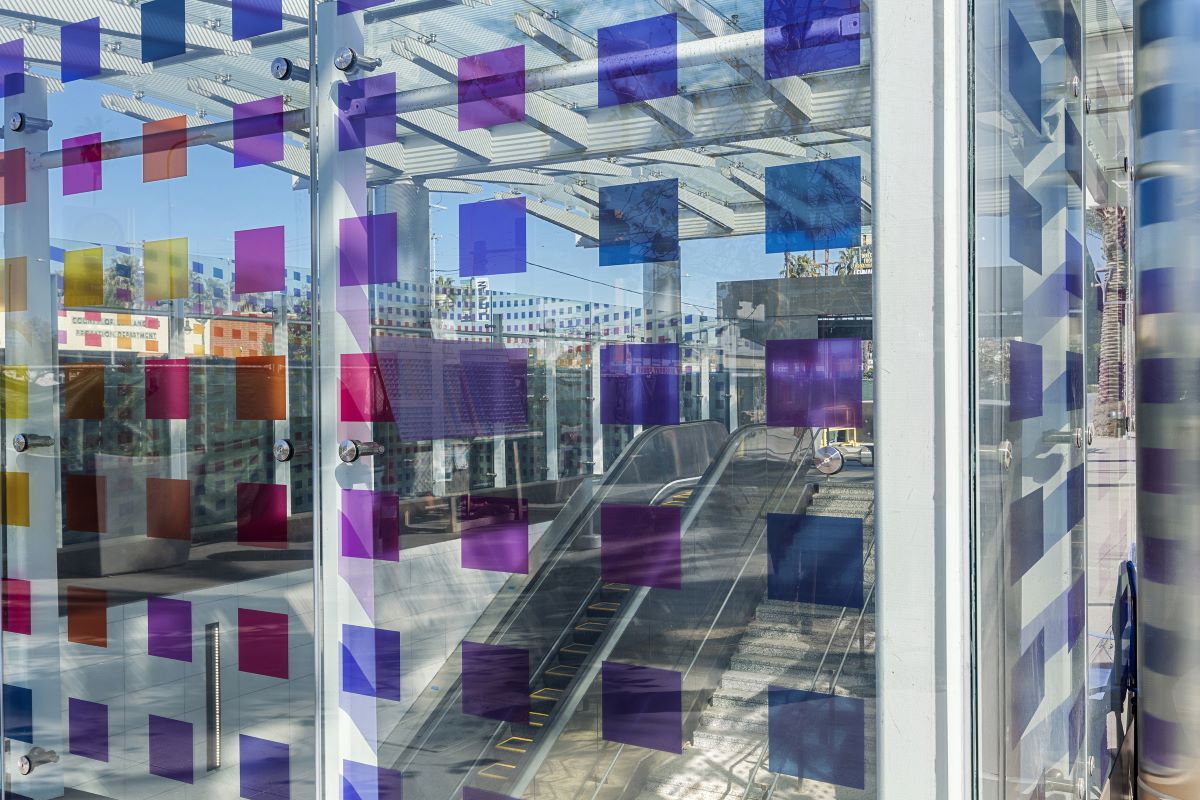 Giroux furnished and installed the 9/16-inch clear laminated glass with printed artwork on the interlayer and interior glass panels; printed glass panels were supplied by GlasPro, with point supports for the glass canopy supplied by Sadev USA. Given its exposure to the public, the glass has anti-graffiti film on both exterior surfaces.
Giroux faced a range of aesthetic and technical challenges. They collaborated with the project team in multiple meetings to help the artists "bring their vision from paper to glass," says John Cox, lead project manager, Giroux Glass. The field team then had to ensure each panel lined up with the next in the field, all while completing work in busy traffic thoroughfares.