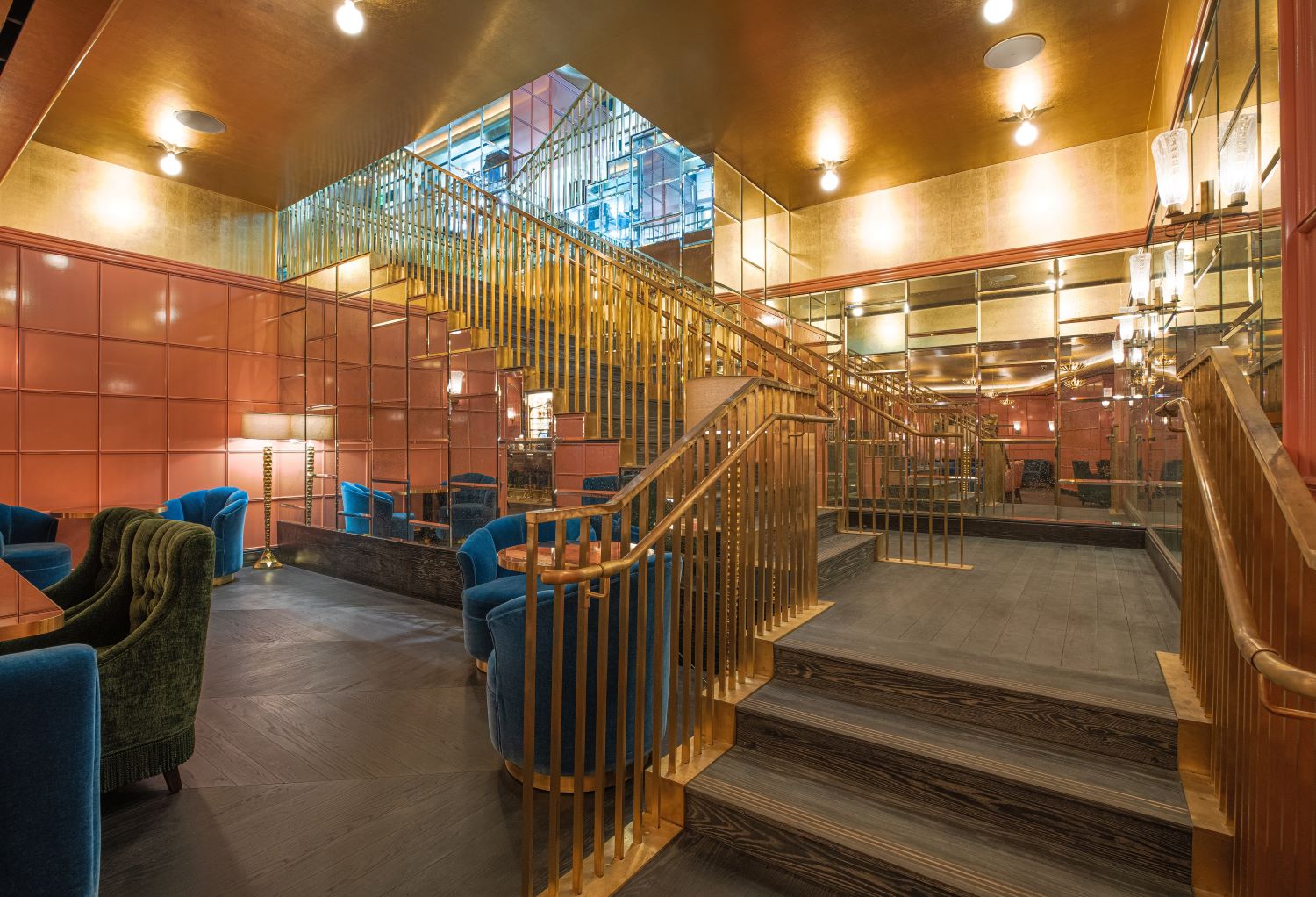 Pendry West Hollywood, Hotel and Residences | Los Angeles
Nominating company: Giroux Glass
Mirror mosaic wall
190+ shower doors
Nearly 100 percent customization
Winning Team

Clear glass fabricator: Glasswerks
Contract glazier: Giroux Glass
Clear mirrors: Avalon Glass and Mirror Co.
Antique mirrors: P & O Custom Glass Mirror
Metal systems (U-channels, L-angle, top and bottom rails, patch fittings): C.R. Laurence
Hardware for Herculite doors: JLM Hardware
Shower door hardware: US Horizon
Civil engineer: PSOMAS
MEP engineer: Blum Consulting Engineers Inc.
Architect: Cuningham Group Architecture Inc.
General contractor: AECOM / Hunt
Pendry West Hollywood, Hotel and Residences is a luxury boutique hotel and condominium complex located on the Sunset Strip in Los Angeles. A high-end clientele required a matching aesthetic, says Barbara Kotsos, director of marketing and public relations, Giroux Glass, and the installer supplied and installed a range of custom glass solutions to blend with the hotel's glamorous interiors.
With a large scope, one of the main challenges the company faced was the customization of many elements. "One example is the 'mirror mosaic' lining a three-level staircase that connects the lobby to a nightclub," says Nataline Lomedico, president and CEO, Giroux Glass. "The drawn plans did not align with the size and stock of the mirror components we received, so we had to recalibrate the overall design." Giroux's team used lasers before installing in order to find non-conforming walls and floors, then adjusted mirrors to fit, assembling them like a "puzzle," says Lomedico.
Shower door installation also posed a project management hurdle, as each deviated from standard sizing, says Kotsos. Dealing with different glass sizes required careful team coordination. "To efficiently track materials and ensure top-quality reveals for each shower, we had to be meticulous in measuring, labeling, and sorting the glass and hardware components," says Lomedico.
"I chose this project for the degree of customization that went into it. The designers wanted to create unique and memorable spaces within their building, and I like how glass contributed to achieving that." —Glass Magazine Awards judge Diana San Diego, director of marketing, Safti First
 

"So impressed with the beauty and elegance of the space and all they had to overcome to achieve this luxury boutique hotel/condominium complex." —Glass Magazine Awards judge Tammy Schroeder, marketing manager, Linetec