Best Glass or Glass Component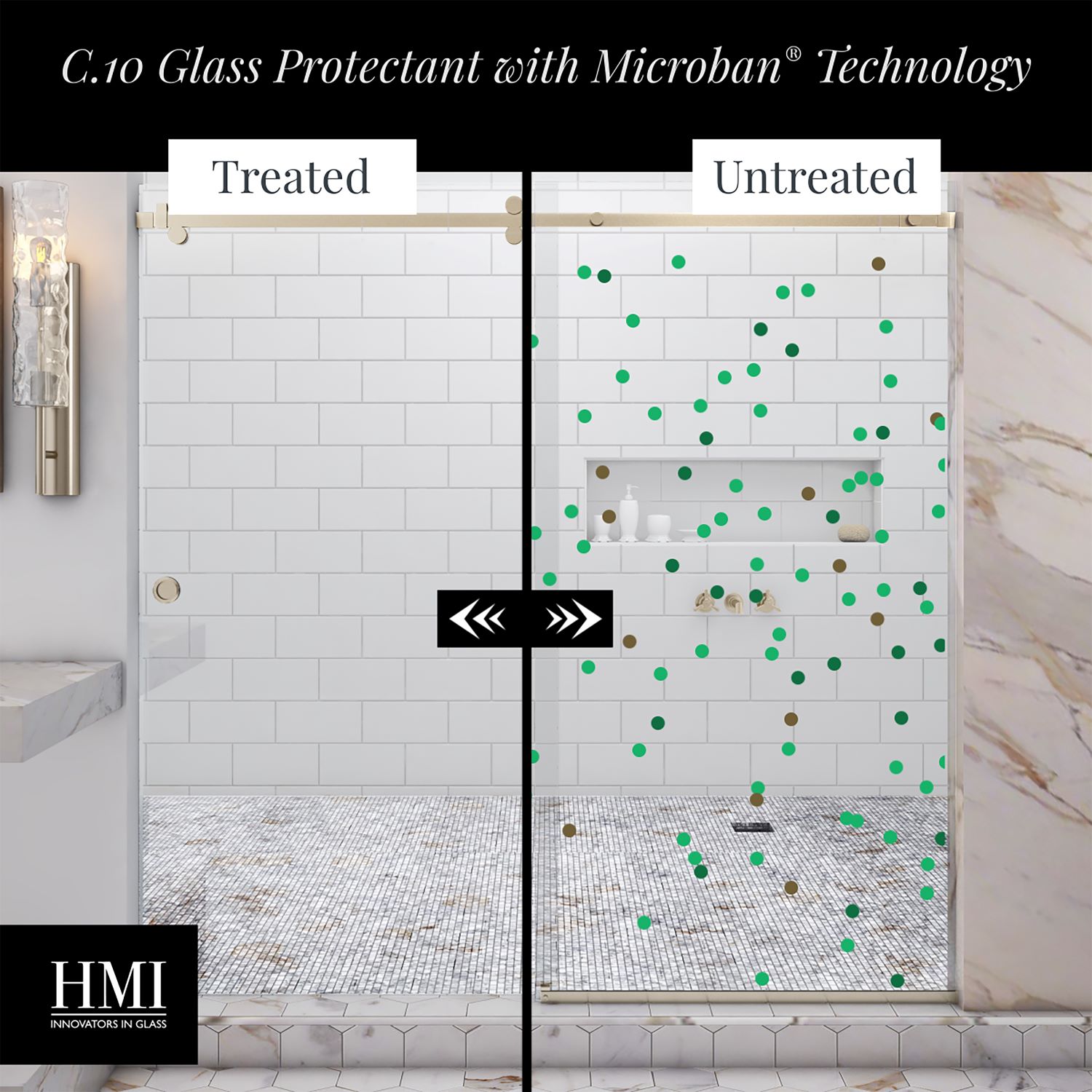 HMI's C.10 with Microban
Winning company: HMI Glass
Reduces bacteria by 99 percent
Reduces cleaning time by 90 percent
Lasts the lifetime of the glass
"Antimicrobial protection on everyday surfaces is going to be extremely important going forward." —Jeff Goodman, The Riverside Co.
HMI's C.10 with Microban is a protective glass coating that incorporates antimicrobial technology. Any glass shower enclosure manufactured by the company can be coated with the product.
"Water consumption, and health and wellness, are major concerns for the lodging and housing markets," says David Corle, director of A+D relations, HMI Glass. "C.10 with Microban effectively reduces cleaning time by up to 90 percent and reduces water usage necessary for cleaning." Overall cleanliness was ranked as the most important attribute for hotel guests, surpassing both price and location, he says.
The Microban technology inhibits bacteria reproduction, and on a C.10 treated with Microban, the bacteria are reduced by up to 99 percent, says Corle. C.10 with Microban works continuously to keep shower glass cleaner between showers. The hydrophobic and oleophobic properties of the product reduce hard water etching and soap scum buildup by creating a non-stick surface, Corle says, and can also extend the life of the glass itself.