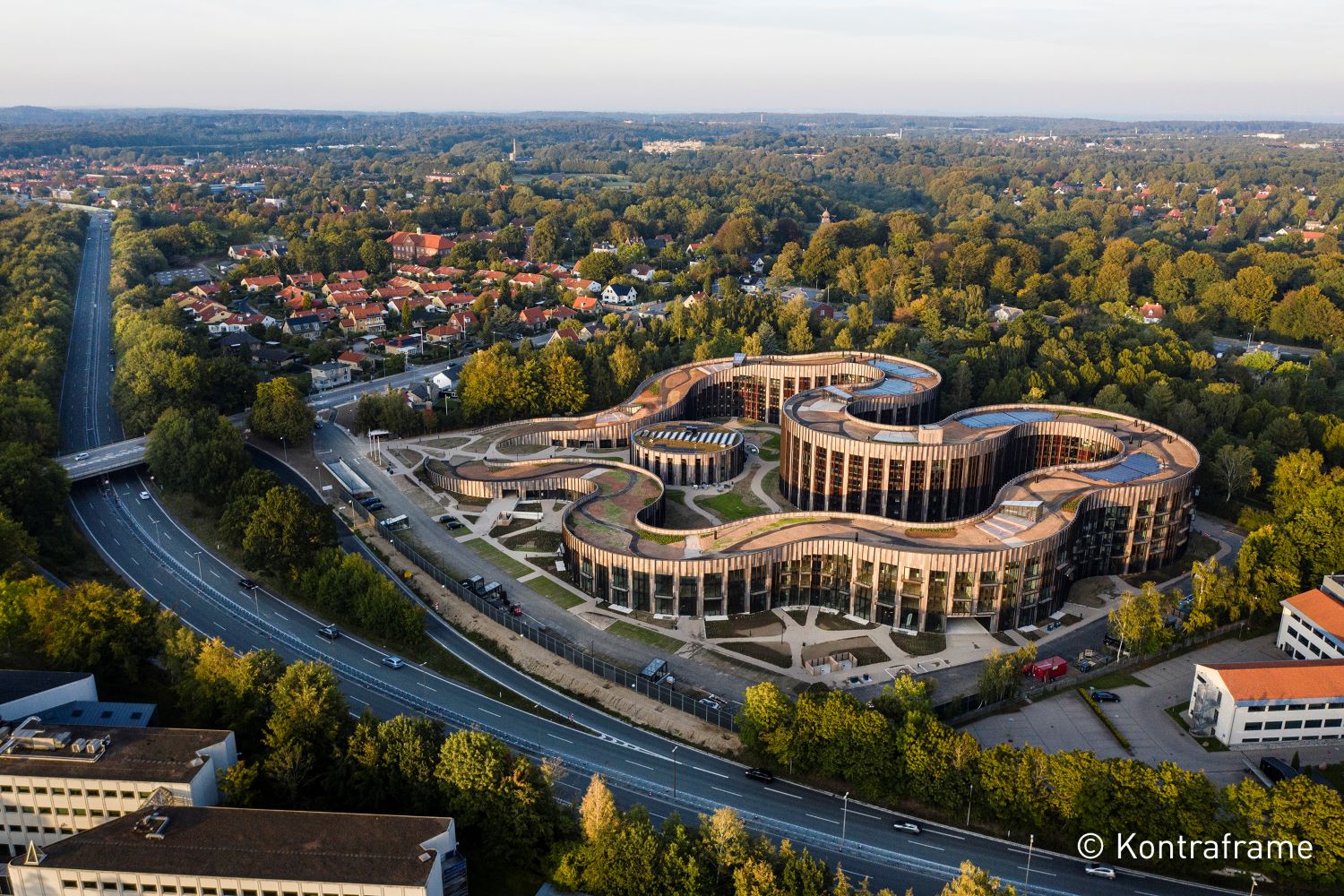 Photo credit: Kontraframe
Basecamp Lyngby | Kongens Lyngby, Denmark
Nominating company: Edgetech Europe GmbH ┃ A Quanex Building Products Company
Passive House ph A+ certificate
440,000 square feet
4,000 IG units
Winning Team

Spacer manufacturer: Edgetech
Glass fabricator: Glaseksperten A/S
Curtain wall supplier: Rockpanel
Architect: Lars Gitz Architects
Project developer: BaseCamp Student Nordics
Basecamp Lyngby is a private student residence based near Copenhagen in Denmark. Comprising over 440,000 square feet, the residence offers 786 apartments total for both students and senior citizens. Recyclable materials, modular construction, and even the organic structure of the façade underline the green design intent of the project.
"Affordable architecture is one of the most pressing concerns of our time," says Johannes von Wenserski, prokurist, Edgetech Europe GmbH. "However, the issues of sustainability, energy efficiency, land sealing, recycling management, comfort and social integration are contrary to the economic demands."
One of the ways the architects resolved this tension between finances and sustainability were insulating glass units, supplied by glass fabricator Glaseksperten, and using Edgetech's warm-edge spacer system Super Spacer T-Spacer Premium Plus. Wenserski underlines the spacer's Psi value, up to 0.031, which allows a maximum energy savings of up to 70 percent. This is courtesy of the component's durable edge seal with continuous vapor barriers at the corners and a moisture-absorbing, flexible foam matrix, he says.
Wenserski says the project received several certifications due to the spacer, including a RAL quality label, a Passive House ph A+ certificate and a CEKAL label.
"Excellent use of building elements to supply the building with its own energy. Using photovoltaic modules on the green roof, which provides thermal insulation, energy and natural air conditioning, is something that can pioneer a movement to this use of materials in the near future!" —Glass Magazine Awards judge William Green, market team member, Technoform
 

"It's a beautiful building that achieves sustainable goals." —Glass Magazine Awards judge Diana San Diego, director of marketing, Safti First