Best Hardware Product or System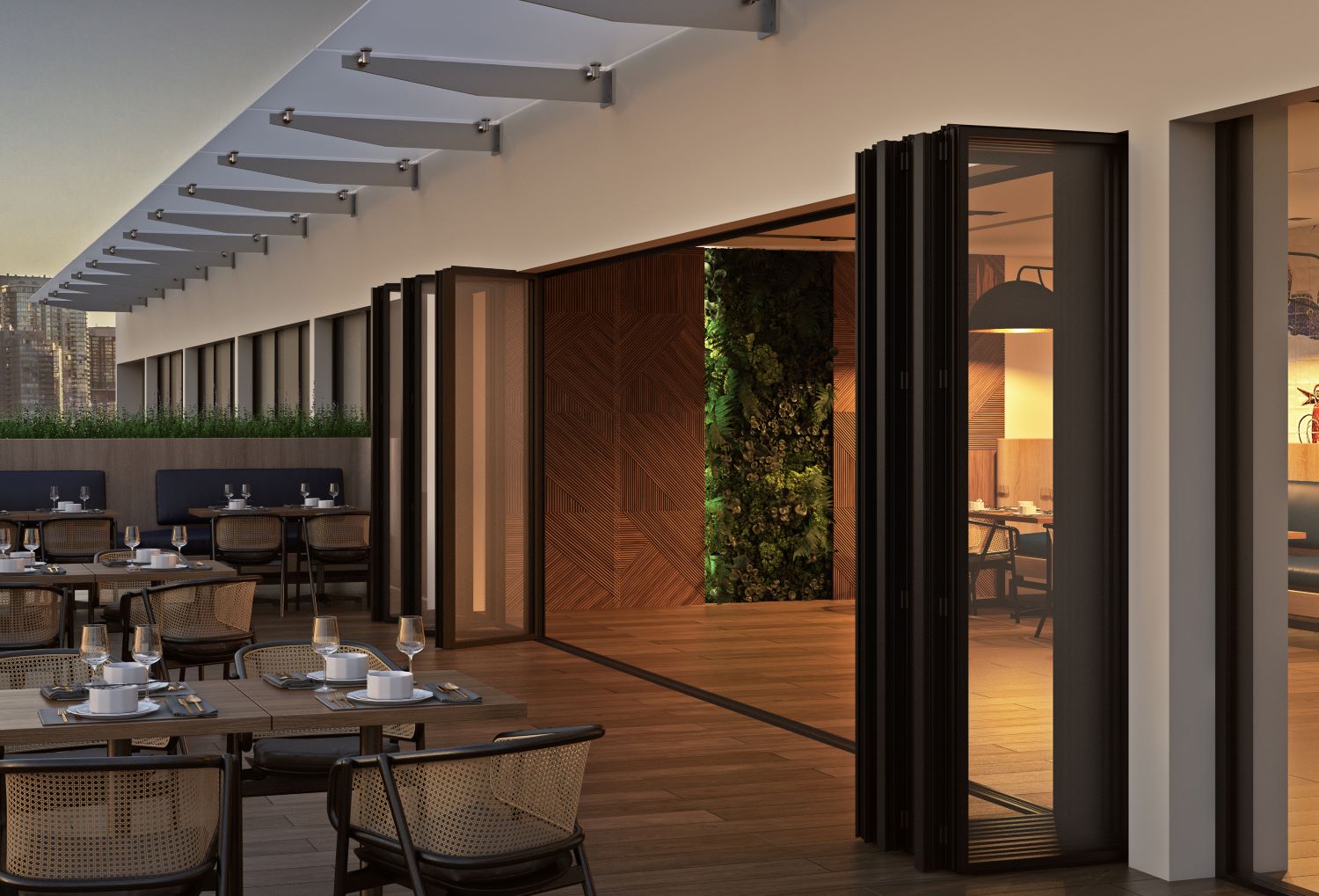 CRL Palisades Bi-folding and Sliding Door and Wall Systems
Winning company: C.R. Laurence
Slim rails, unobstructed views
CW40 Performance Grade rating
Thermally broken
The newest CRL offerings in glass doors, the CRL Palisades S90 Bi-folding and S100 Sliding Door and Wall Systems, offer grand scale and minimal hardware for unobstructed views, along with acoustical and thermal benefits.
Palisades are also the only industry systems to receive a North American Fenestration Standard CW40 Performance Grade rating, says Barbara Haaksma, CRL senior vice president of marketing. Each is certified to meet CW minimum design pressure of 40 pounds per square foot and CW maximum allowable deflection of L/175.
The systems are specifically engineered for interior and exterior applications in low- to mid-rise buildings where larger sizes, higher loading requirements, limits on deflection and heavy use are expected, says Haaksma. Palisades S90 and S100 are compatible for seamless installation in both indoor and outdoor applications, she says.
The Palisades S100 Sliding Door System features ultra-slim rails and large-scale panels with a precision-engineered stainless steel track for fluid, frictionless glide; the S90 Bi-Folding Door and Wall System is also a slimmer system, and features a maximum frame height of 12 feet and a panel width of 48 inches.