Best Innovation for the Factory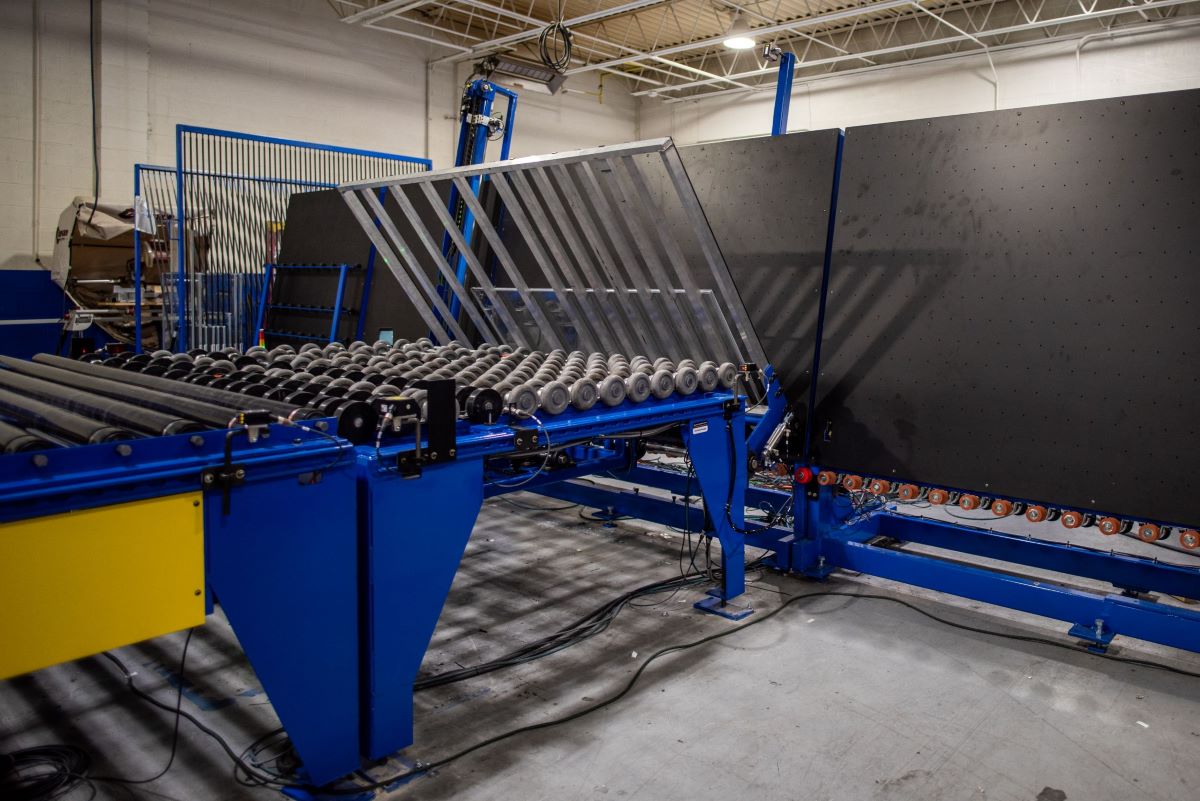 AutoRack 1
By Integrated Automation Systems
Integrated Automation Systems' AutoRack 1 speaks to the industry's need for machinery that reduces the need for labor, while still providing quality and speed. The system can receive insulating glass units from horizontal fabrication lines, verify size, generate and apply a label, and then slot the unit into the correct slot on the harp rack, all in less than 10 seconds.
"The entire industry is struggling with labor and this product can reduce the head count on a horizontal insulating glass line by 2-3 people on average, while also improving the quality of the product and reducing labeling and racking errors," says IAS President Ryan McHugh, errors such as edge chips and scratches, which are common with manual rack handling.
In development for about three years, McHugh says the major challenge was fine-tuning the software. Specifically, the team needed to solve the challenge of labeling units before they reached the AutoRack, so they could be identified. "We needed to know that the correct units were running so that we slotted them correctly, but if a unit was skipped or broken, we had no way of knowing," he says. The IAS team worked through this problem by collaborating with a customer who designed a way to laser-mark spacers with a QR code upstream, so that units could be read and sorted on the AutoRack.