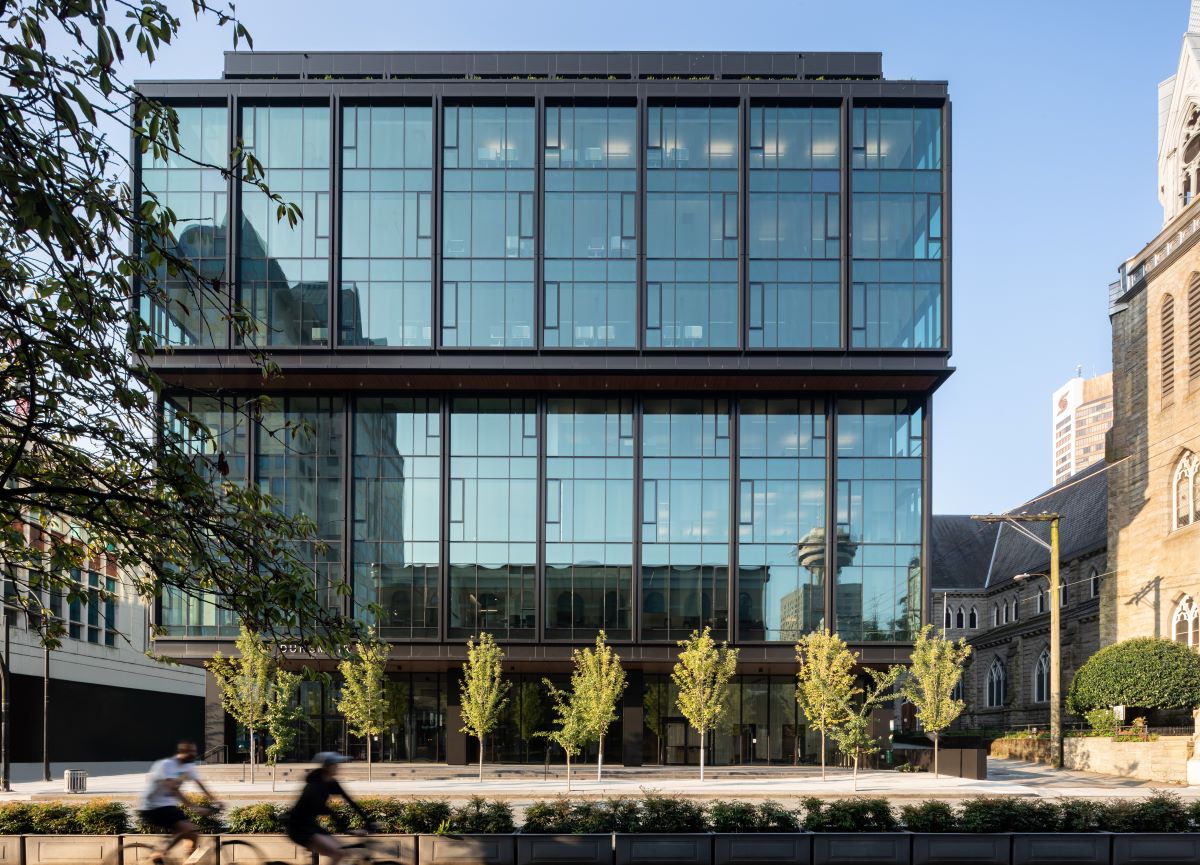 402 Dunsmuir
Nominating Company: Garibaldi Glass
Winning Team

Architect: B+H Architects Inc.
Glass manufacturer: Guardian Glass
Glazier: Flynn Group of Companies
Glass fabricator: Garibaldi Glass
General contractor: Ledcor Construction Ltd.
Photography: Ema Peter Photography
The cool, modern exterior of 402 Dunsmuir, located in Vancouver, British Columbia, Canada, was designed with its future occupants in mind; the nine-story, 152,000-square-foot glass building was built with an aesthetic to attract North America's top tech and entrepreneurial talent. Garibaldi Glass brought the clean and future-forward look to life with its high-performance jumbo glass, garnering the project this year's "Best Jumbo Glass Project" winner.
The project marks the first time the fabricator supplied its jumbo low-emissivity glass. Garibaldi Glass set up a special assembly station in its insulating glass department for oversized units to be cleaned, inspected and constructed manually. "Due to the units being triple-glazed, there was a lot of care and attention that went into ensuring the final product was going to wow the end user," say officials.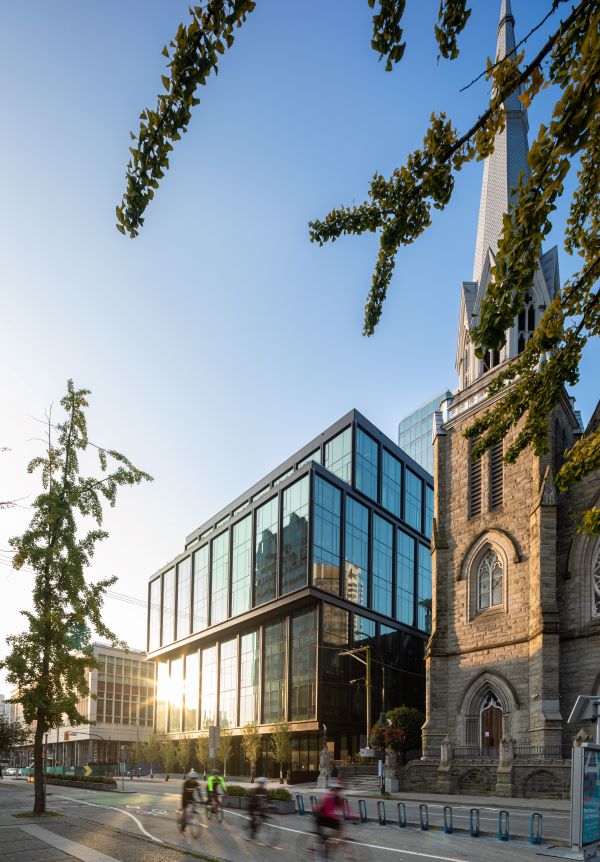 Moving the larger glass was itself a challenge to overcome. "Due to the size and weight of each lite, we also required a safety plan for moving and handling the glass throughout our facility which included engineering, production and safety teams," say Garibaldi team members. The in-house teams also had to coordinate the logistics of receiving the glass from Guardian and working with glazier Flynn Group of Companies to install the units, all while meeting project deadlines.
In addition to the glass units' size, the team also engineered toward a clean and understated look. "This project is twofold—not only did we do jumbo, but we also included four-sided offsets to fit directly into the framework, to ensure a clean, flush finish on the exterior of the building," officials say.
"The large units make the exterior really stand out and make the building appear inviting," says Glass Magazine Awards Judge Tom O'Malley, founding partner and director of sales, Clover Architectural Products. "I like how [the units] were used in a more vertical application and it makes the lower level seem so much bigger."