Best Protective Glazing Project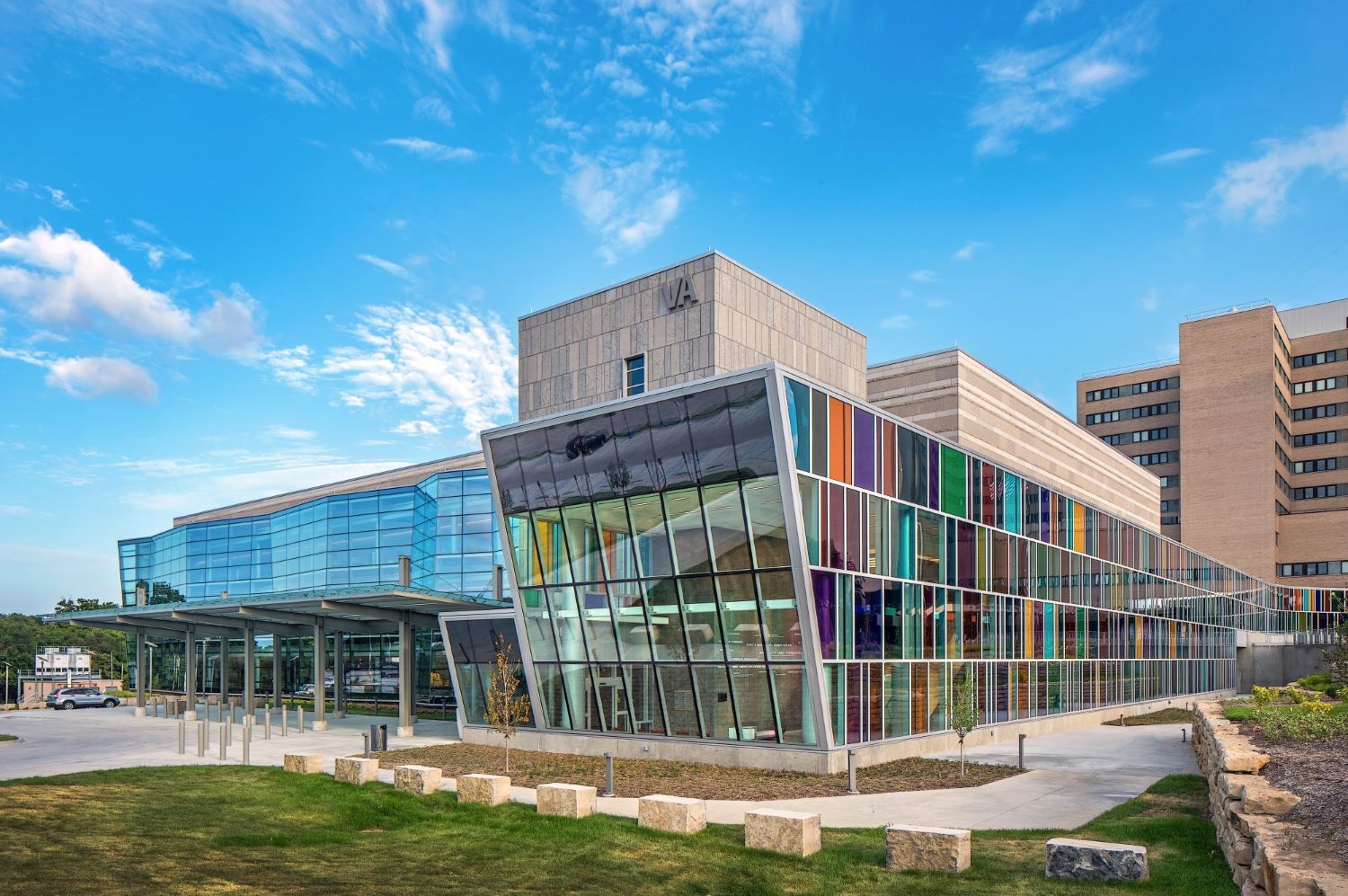 Photo credit: Tom Kessler
VA Ambulatory Care Center | Omaha, Nebraska
Nominating Company: Architectural Wall Systems
250 glass shapes
Complex geometry
Blast resistance
11 Vanceva colors
Winning Team

Metal systems manufacturer, contract glazier/envelope partner: Architectural Wall Systems
Glass fabricator: Viracon
Interlayer supplier: Eastman Chemical Co.
Façade engineering partner: Larson Engineering, Chicago Office
Architect: Leo A Daly
General contractor: McCarthy Building Companies
The new VA Ambulatory Care Center features an eye-catching glass façade, combining creative geometries and blast resistance. Modeled to resemble a flag rippling in the wind, Architectural Wall Systems designed the custom blast-resistant curtain wall system, which utilizes extruded aluminum framing.
Partly comprised of 4-by-13-inch vertical aluminum mullions and 4-by-7-inch horizontal mullions with a laminated glass interior lite, the exterior façade achieves stringent ASCE and Army Corps of Engineers blast-resistant performance requirements, offering five times the performance of standard curtain wall, say Ross Holthaus, project manager, Architectural Wall Systems.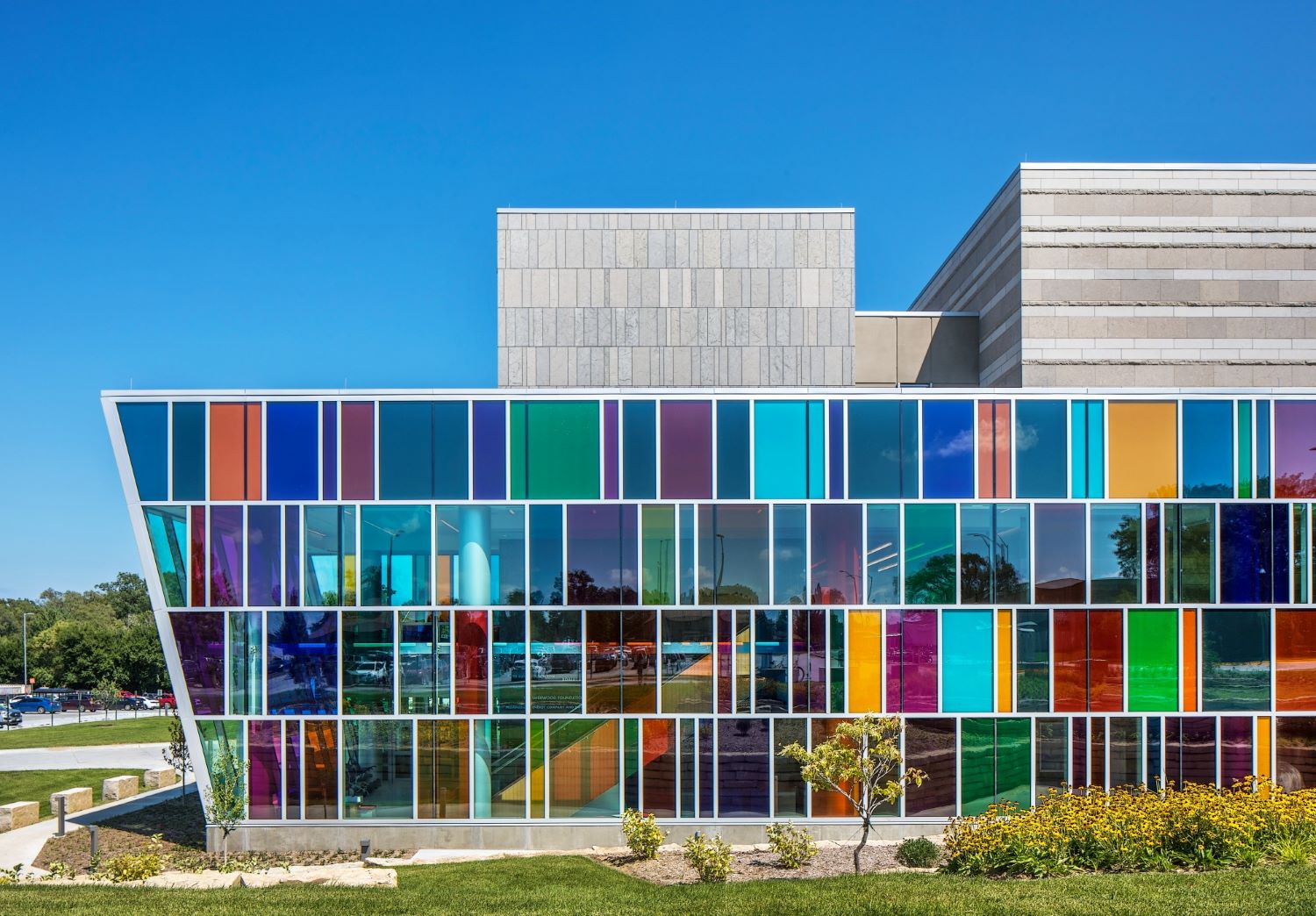 "The unique thing about this blast-resistant system is that it isn't flat," says Holthaus. Two-hundred and fifty different shapes of glass were designed and installed in order to create the resemblance of a flag on the north-facing curtain wall system. "The geometry alone required complex miters, while the blast requirements demanded sturdy connections and steel structural elements," he says, adding that the fully custom envelope was the result of detailed system engineering through a design-assist process.
Color was added to the project on the western-facing wall using Vanceva PVBs, intermixed to make 11 different colors.
"The architecture, design and enhanced safety glass used in this stunning project make it an obvious contender for the award. It's fantastic to see that we continue to increase complexity while never compromising safety." —Glass Magazine Awards judge, Tara Brummet, business development manager, U.S. markets, Vitrum Glass Group