Center of Developing Entrepreneurs
Best Green Project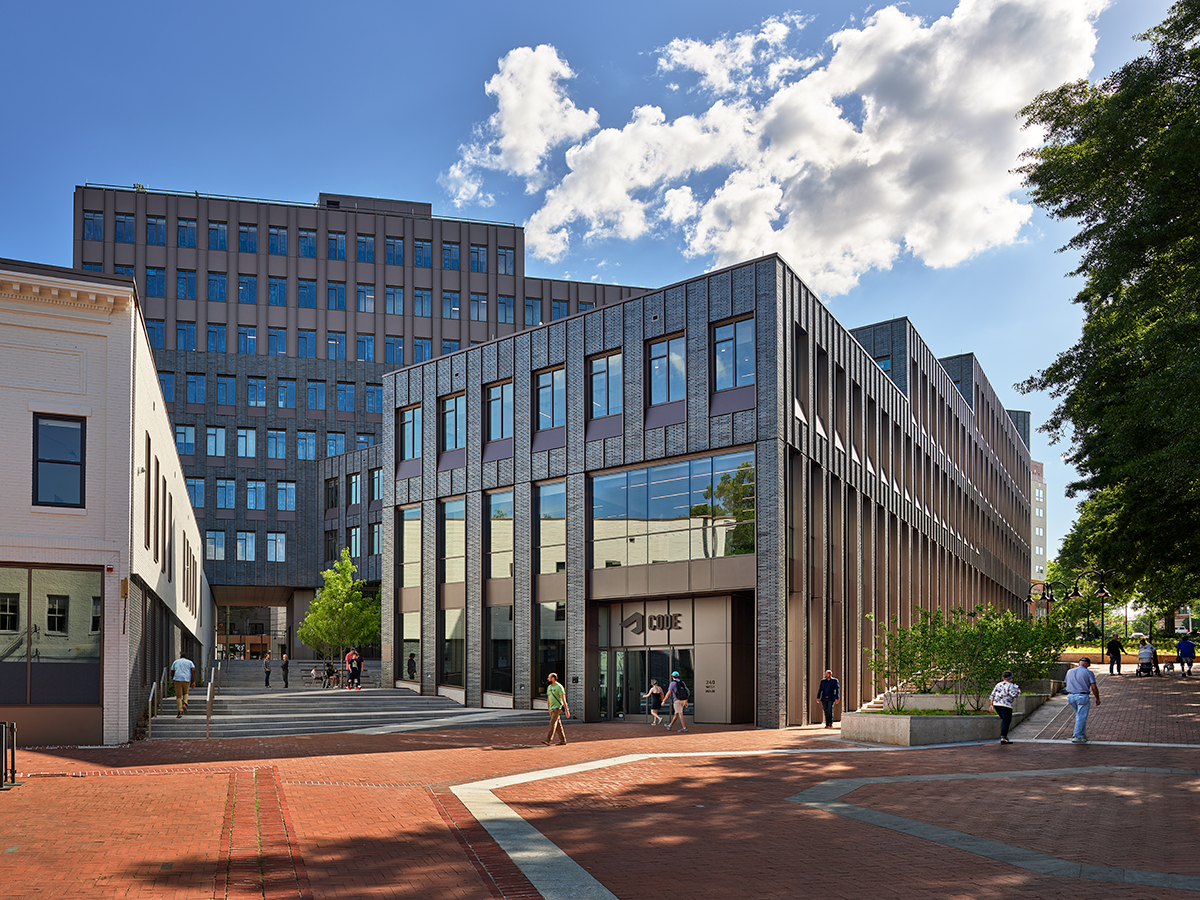 Nominating Company

Location

Charlottesville, Virginia

Winning Team

Glass manufacturer: Guardian Glass 
Aluminum systems: Kawneer Co.
Contract glazier: Glass and Metals Inc.
Glass fabricator: Rochester Insulated Glass
Architects: Wolf Ackerman, Eskew Dumez Ripple
Photo credit: Alan Karchmer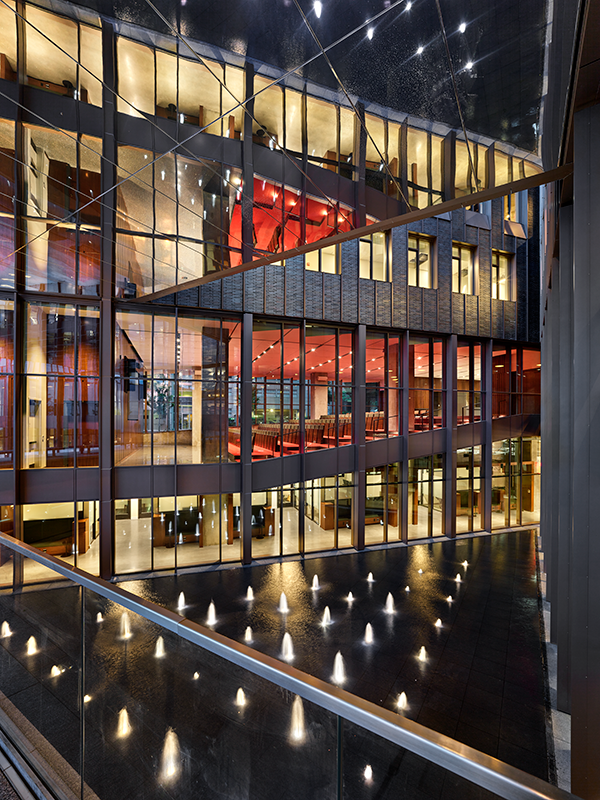 Being green can be good for business—quite literally, in the case of the new Center of Developing Entrepreneurs, or CODE, which features outdoor and flexible community and office spaces for established and emerging businesses. Also green in architectural design, CODE aims to be LEED Gold certified, and several of nominating company Kawneer's thermally broken systems helped the project take home the "Best Green Project" award this year.
"The intermixing of live foliage on rooftops and the many other sustainable features really puts this project above the rest," says Glass Magazine Awards judge Sara Barchak, marketing communications manager, EFCO Corp.
Designed to meet AIA's 2030 efficiency and thermal performance challenge, the architectural team and specialty engineering consultants ran an intensive energy model during the design process, say Kawneer officials. "All façade elements are integrated into a thermally broken, insulated metal panel layer," say Kawneer officials. "At the same time, the planes of insulating glass line up with the plane of building insulation. Jam anchors allowed the plane of insulation to be unbroken between window and facade insulation, avoiding a thermal bridge."
Located in downtown Charlottesville, Virginia, the building envelope design draws from the brick cladding and punched window openings of the surrounding historical context but is implemented with a modern rain screen to achieve high levels of insulation and thermal performance while providing defense-in-depth against water intrusion, say officials from Kawneer.
Relying on passive design, operable windows combine with the building's orientation to draw cool breezes from the mountains and funnel them through the narrow floorplate. Analysis estimates that 40% of the year, the building should require neither cooling nor heating, says the company.