Maximize Your Data
How trends in construction data and analytics can improve your business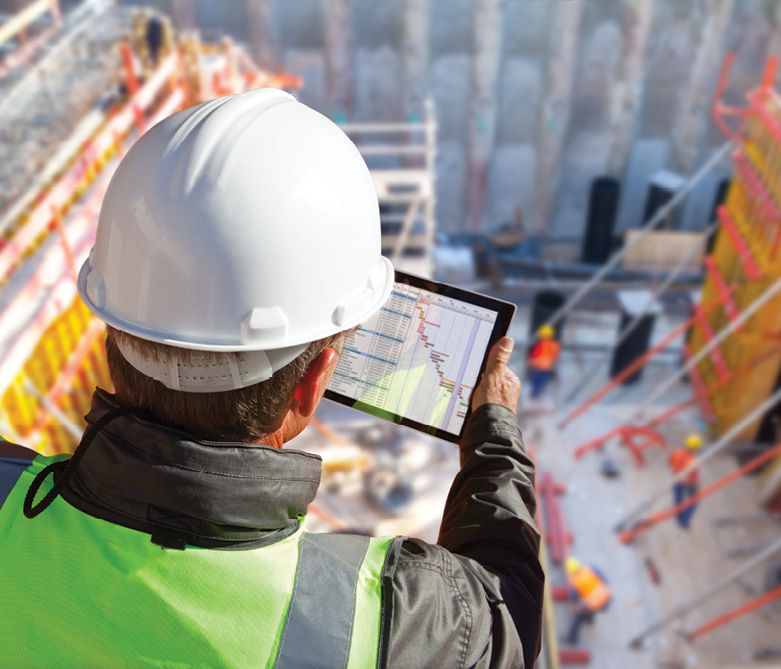 One of the biggest questions executives ask themselves is how their company can become more efficient, improve performance and increase profits. Whether it is cost estimating, design management or operations, that question can't be answered if company leadership does not understand the data behind those functions. 
A company's data represents what it has done in the past and can create insight into what it can do in the future. The more important question is: how can a company leverage its data to increase its efficiency, performance and business at large?
3 trends in construction data and analytics
1. Estimate with insight
Gone are the days of scribbling a number on a bid form because it "feels like the right number" and hoping the contract gets awarded. Whether it is quantity surveys, estimates, project controls or material pricing, historical data is a key piece in understanding how to price a proposal. Without that accurate insight, how could anyone make an informed and strategic bid day decision? 
When it comes to cost estimating, what does work is understanding historical data in relation to current market trends, expected escalation and competition. With margins constantly being pushed down by market conditions, data-driven insights can be the difference in deciding to bid on a job and what level of risk a company should bake into their price. 
The key to achieving an insight-driven strategy is moving away from folder-based document management to database-focused data modeling—not a folder on a server with hundreds of files from past projects, but one central database with all the historical data. Having all the data in one location can provide businesses the opportunity to build analytic dashboards so they can create data-driven metrics, price bids correctly, win more projects and ensure consistent profits. 
2. Unlock design data
In the past, MEP systems (mechanical, electrical and plumbing) and structures were the main focus of building information modeling, or BIM, coordination, with the building envelope being more of an afterthought. As more designs move to BIM and projects become fully coordinated, façades have become a more important aspect of BIM models and the data behind those models. 
One of the real benefits of BIM modeling is the ability to have easy access to all of the design data that make up those models. With data in hand, contract glaziers can create analytics-based dashboards that help managers so they can improve coordination, avoid design clashes, ensure material quantity accuracy and improve their system performance. Better coordination and collaboration with designers and contractors will mean improved quality control and efficiency across design revisions. More importantly, with quick access to design data, contract glaziers can improve their engineering and design efficiency, reduce their estimating and preconstruction overhead, and set themselves apart. 
3. Know your data, know your profits
Data modeling and analytics is not just something that applies to cost and design. It is the structure that holds a company's operations together. From project controls, safety compliance and work production to materials management, equipment fleets and labor costs, a company's operational data has become more important than ever. Most companies track these data points; however, many of them cannot fully understand their true performance until long after a project is completed. By then, it is too late to make adjustments for better results. Having the capability to track operational data in real time will give managers the ability to make strategic decisions that can lead to better-performing projects. 
Whether implementing an off-the-shelf system like Procure, Rhumbix or Fieldwire, or using something as simple and inexpensive as a Microsoft or Google Form connected to a business analytics platform like Power BI, companies should take the time to leverage data and analytics to their benefit. Better data insights mean less time trying to figure out what information is needed and more time to make better decisions. Now is the time of data—and the contract glaziers that can leverage their data will be positioned for success.