Ocula Frameless Windscreen
Best Hardware Product or System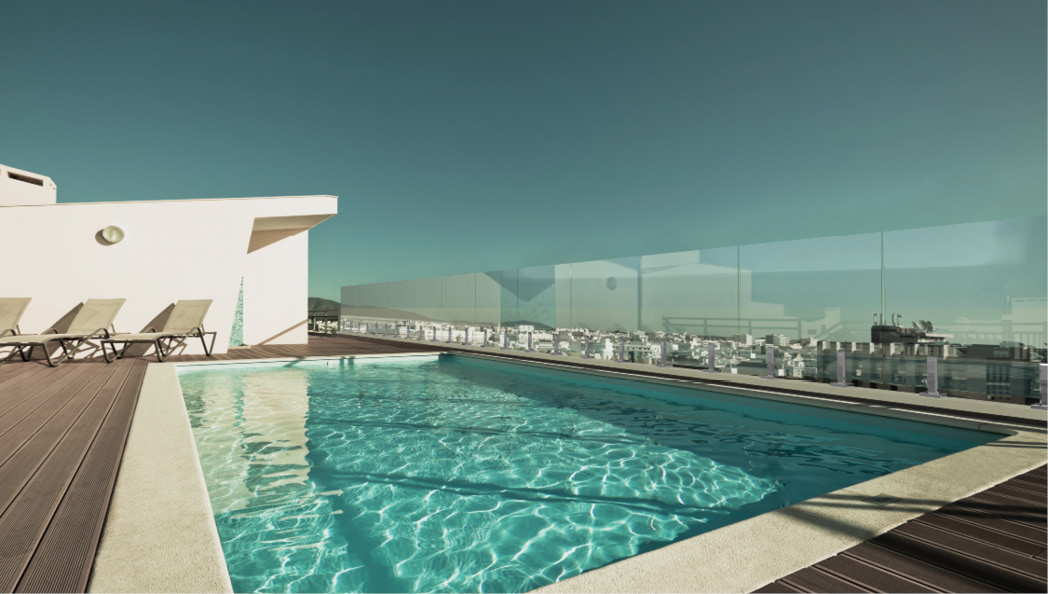 By Sightline Commercial Solutions
In Sightline Commercial Solutions' Ocula Frameless Windscreen, this year's winner for "Best Hardware Product or System," hardware is minimal but crucial. Manufacturers designed this glass windscreen system to be post-free. "Unlike traditional glass windscreens that require installers to lift large panes of glass and slide them in from the top of the post system, Ocula glass panels are mounted with baseplates and an escutcheon cover," says Jon Chase, vice president of engineering and marketing, Sightline Commercial Solutions. This helps to reduce installation time and reduce costs, he says.
Chase says the system responds to the "all things al fresco" trend–i.e., incorporating outdoor areas into hospitality, health care and high-rise projects. "It makes outdoor areas more useful and allows architects to create open, airy environments without sacrificing the very thing that draws people outside in the first place–the views."
To provide these unobstructed outdoor views while still protecting occupants from wind and rain, manufacturers minimized metal members of the system. "This post-free design created localized stress on the glass panels, requiring a thorough finite element analysis review to confirm the product would safely withstand various applications and structural considerations, such as live loads, seismic actions and wind loading," says Chase.
Sightline's Ocula can withstand wind loads up to 86 pounds per square inch at a guardrail height of 43 inches.