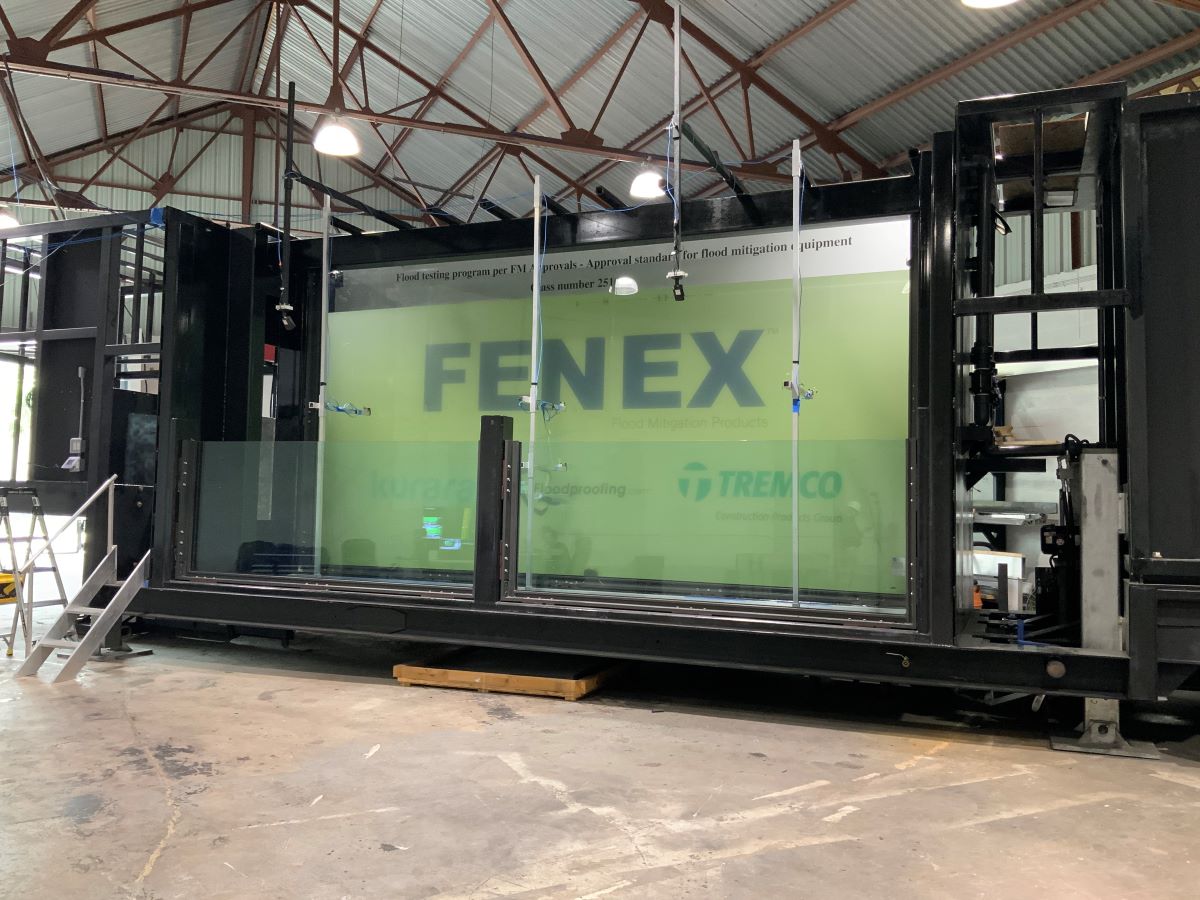 Fenex Oversized Flood Window
By Fenex
A s weather becomes more extreme, building materials like glass and fenestration are being asked to do more. Fenex's new Oversized Flood Window, a flood-resistant and floating debris impact-resistant product, was designed to meet that challenge.
Juan Posada, vice president of engineering for Fenex, says the company saw the need for a product that was impact-resistant against more than wind-borne debris. "Under the current world situation with global warming and sea levels rising, some of the most important cities in the world are facing new challenges for their building envelopes, and immense heads of water are flooding their streets due to hurricanes and tropical storms," he says. "The loads faced by these building envelopes are larger than anything seen before, surpassing loads from wind, and incorporating larger impacts from floating debris like cars, wood logs and more."
Posada says in the extensive research and development phase, the team worked backward, reverse engineering from the design criteria collected from projects as diverse as hospitals and the expansion at the World Trade Center. The development was a major investment, as Fenex built its own testing facility to bring third parties in to witness the testing of the system. 
Fenex collaborated with a range of companies like FM Global, Thornton Tomasetti, Arcadis, Kuraray, Tremco, DOP Engineering, and Floodproofing.com throughout the process.