Reflections on Mirror
Answers to top glass industry questions on flat glass mirror
The technical services team of the National Glass Association maintains the NGA Codes & Standards Help Center to provide general guidance to its member community. The following is a compilation of inquiries about flat glass mirror. To read more Q&A or to submit a question, visit glass.org/member-help-center (NGA member log-in required). Learn about additional benefits available to NGA Members.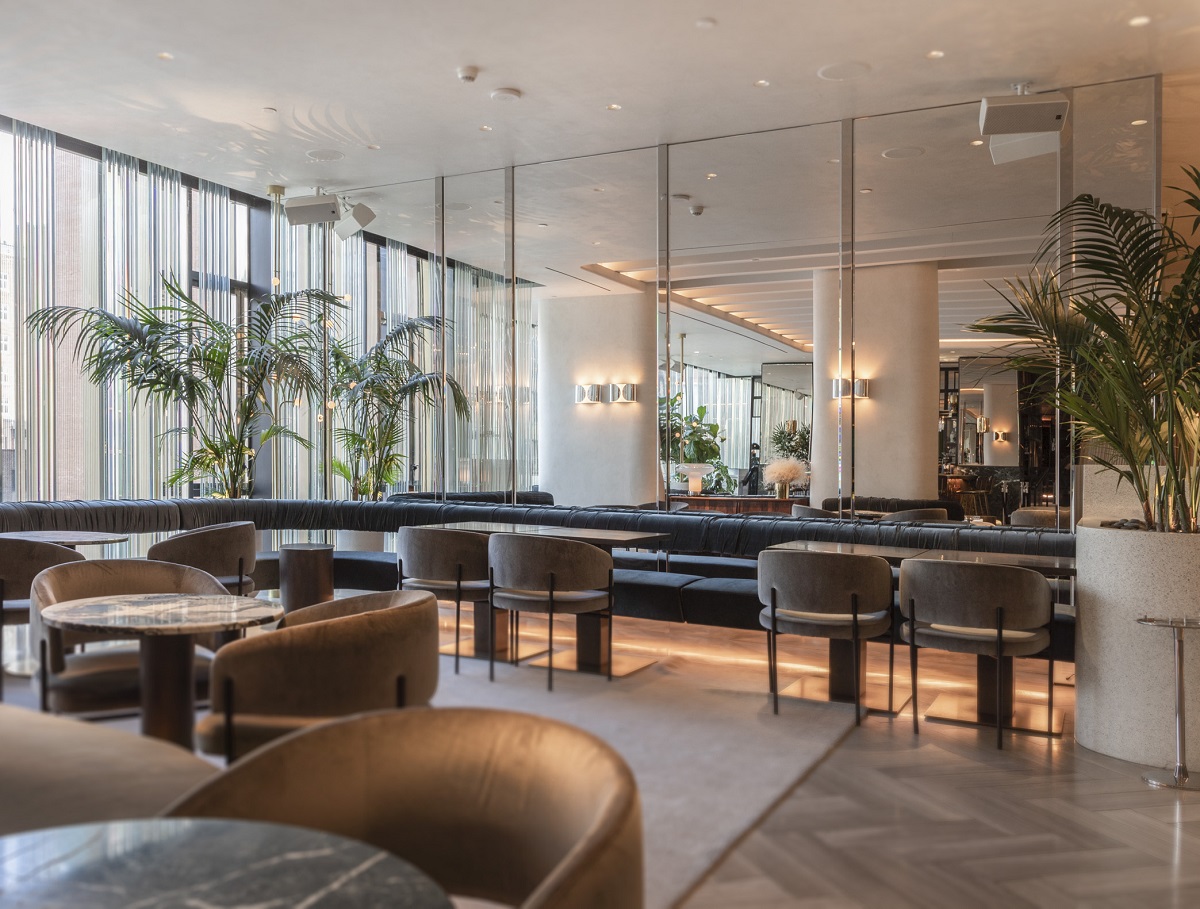 Is mirror glass required to be safety glazing?
Yes. Referring to 2021 International Building Code (IBC) Section 2406.1, mirror glass in hazardous locations is required to be safety glazing, except when mounted or hung on a surface that provides a continuous backing support.
For mirror applications, a safe alternative to tempering is to use a "safety backing." The safety backing is an adhesive film made from polypropylene applied to the back surface of the mirror. If impacted, the safety backing will help keep glass shards in place while also helping to control moisture that can cause the mirror to deteriorate.
Is safety backing required on mirrors that are mounted less than 18 inches from the ground if it will be adhered to the wall with mastic?
It depends. The mirror installation could be exempt from safety glazing requirements if the mastic provides a "continuous backing support." Continuous backing support is not defined in the IBC. It could be assumed if the mastic covers the entire back of the mirror without gaps or hollow areas between the mirror and substrate, that may be considered continuous backing support. However, it sounds like a fairly large mirror if it's being mounted less than 18 inches from the ground. Even if technically exempt, especially for tall or large mirrors, it is preferred to have mirrors that will not break into dangerous shards if impacted, so safety backing is recommended.
Is it really necessary to use mechanical supports when installing a mirror? Can an adhesive be used to mount the mirror instead?
Mechanical means of installation, such as J-moldings, clips and screws, or framing are recommended for most applications. J-molding should have weep holes. Mirrors should always have a 3-millimeter (0.12-inch) neoprene setting pad between the mirror and clip or molding used. Tapes, adhesives or mastics can be used in addition to mechanical means of installation. If using adhesives in the installation process, use those that are "neutral cure." Ensure that the adhesive selected is compatible with the mirror backing. Avoid adhesives containing strong solvents or acids like acetone, toluene, methylene chloride, acetic acid, etc., as these can severely damage mirror backings. Refer to specific adhesive manufacturer's instructions for further information.
Can mirror glass be installed in doors?
The IBC does not permit mirrored glass on egress doors, as egress doors must be easily recognized as points of exit from the building in case of emergency.
How should mirrors be cleaned?
Care should always be taken to avoid getting the edges of the mirror wet with any liquid or substance. This can result in damage to the mirror edges, commonly called "black edge." Should mirror edges become wet, they should be dried off immediately.
The best cleaner for a mirror is clean, warm water used with a soft, lint-free cloth. Wring all water from the cloth before wiping the mirror. Dry the mirror immediately with a dry lint-free cloth. Don't use acid or alkali cleaners for mirror cleanup after installation. Either substance can attack the front surface and edges as well as the backing of the mirror. Abrasive cleaners are not recommended on any mirror surface.
Can I recycle broken mirror glass?
Unfortunately, most community recycling programs can only take standard bottles and jars, not sheet glass, Pyrex or mirror. Instead of throwing old mirrors away, they could be repurposed into new home projects or artwork such as mirror tiles, garden or greenhouse accents, or mosaic applications.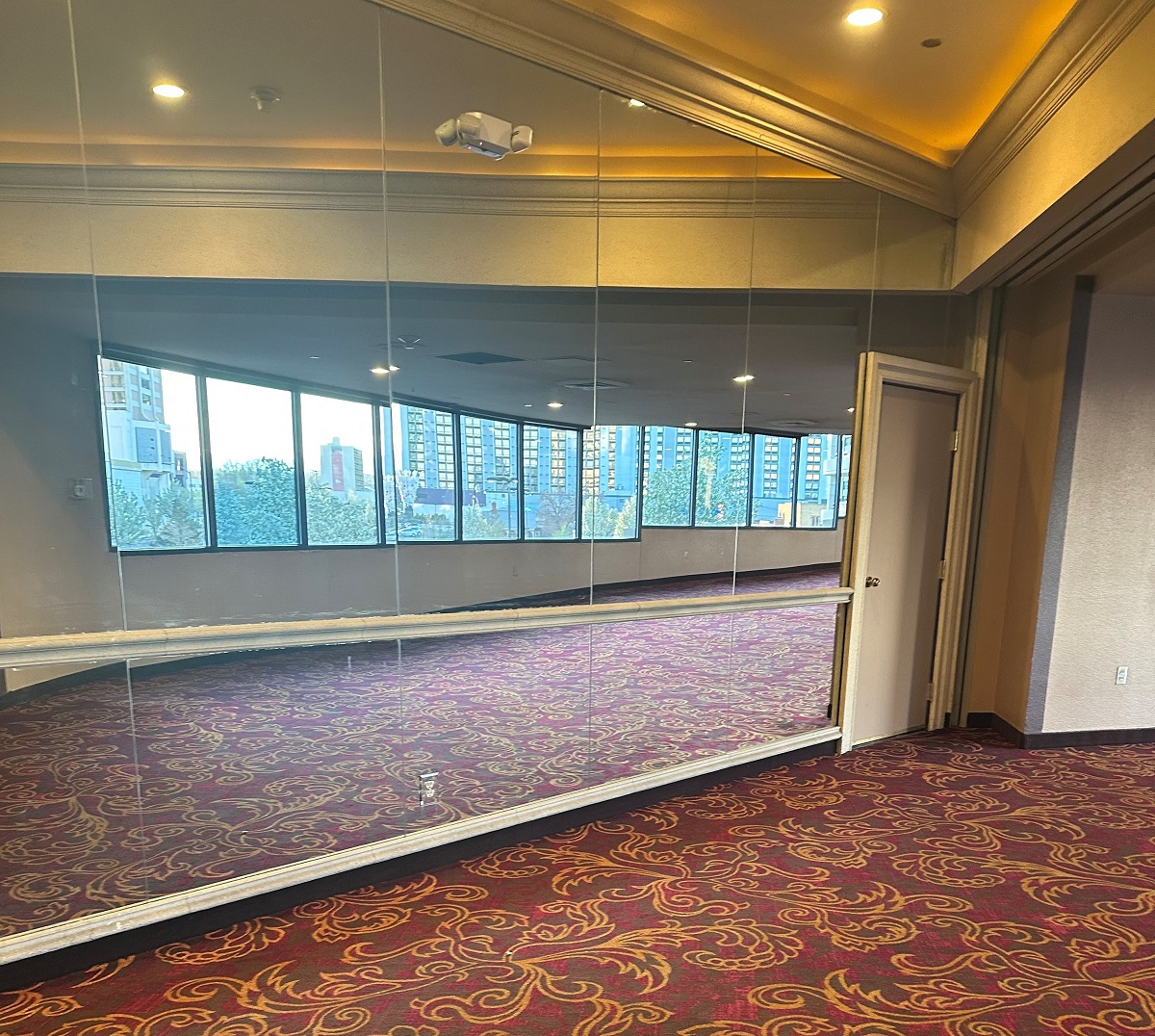 New Mirror Manual

The NGA Fabricating Committee has a task group working to compile a Mirror Reference Manual. NGA thanks volunteers from the following NGA member companies who are working to develop the Manual. Learn more about the task group and get involved.

Guardian Glass

NSG Group / Pilkington

Trulite

Virginia Glass Productions

Vitro

Walker Glass

Photo courtesy of Guardian Glass
Resources

Learn more about flat glass mirror from these additional free resources from NGA.