SunGuard SuperNeutral SNR 35
Best Glass or Glass Component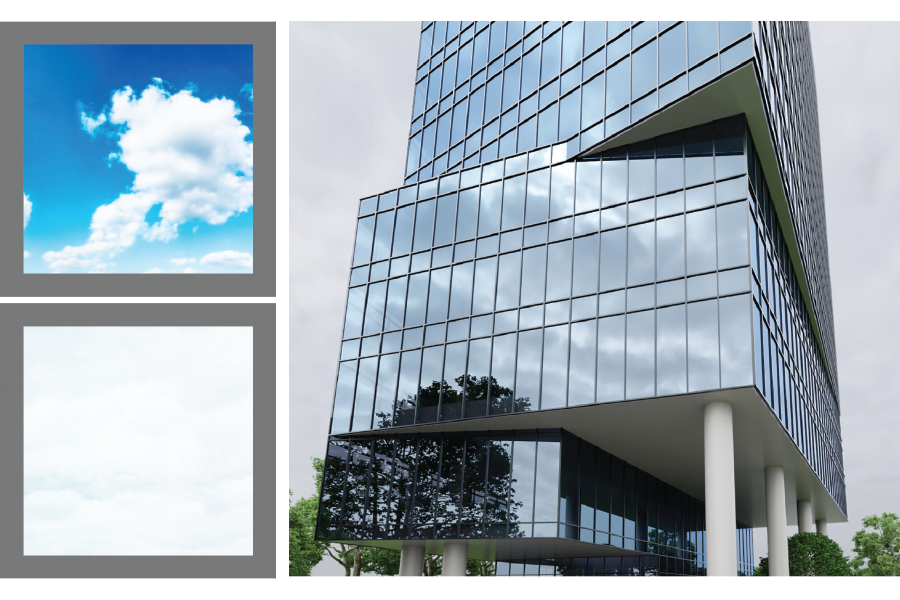 By Guardian Glass
Guardian Glass' SunGuard SuperNeutral SNR 35 coated glass, this year's winner for "Best Glass or Glass Component," combines aesthetics and performance, the pinnacle of achievement for any new architectural glass.
SNR 35 provides architects with a classical, neutral silver aesthetic, both at normal and angular incidence, with excellent energy performance led by a low solar heat gain coefficient of 0.17. The result is an architectural glass designed to allow attractive building exteriors and bright, comfortable interiors.
Developed at the same time as the company's SNR 50 glass (last year's winner in this category), the glass manufacturer sought architect input at multiple stages. The development team shared glass samples  with architects for feedback. "With multiple mockup viewings, the research and development team and plant team were able to tweak the product to deliver the broadest market appeal," says Jacob Kasbrick, commercial segment and technical services manager, Guardian Glass.
The SNR 35 coating is designed for the No. 2 surface of a standard insulating glass unit. This coating can be paired with various substrates at the following thicknesses: 5-millimeter to 12-mm, Clear and UltraClear low-iron glass; and 6-mm to 10-mm, Green and CrystalGray glass. The product is available in jumbo sizes as well.