TPS in Insulating Glass
Top drivers in the market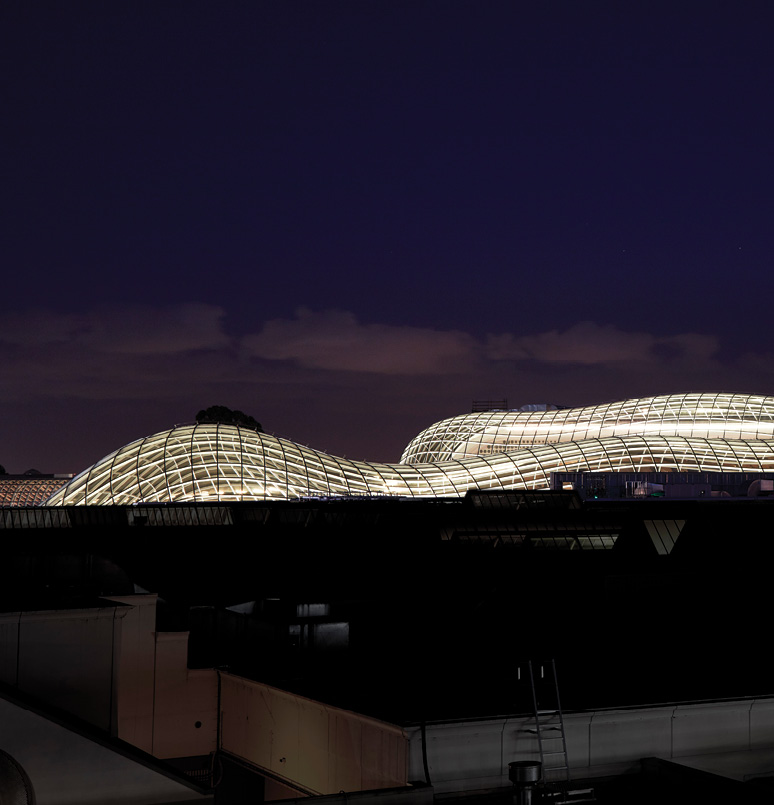 The Chadstone Shopping Centre in Melbourne, Australia, features a 260-meter glass roof created with 4SG Reactive Thermoplastic Spacer from H.B. Fuller. Photo by Aaron Pocock.
Today's insulating glass market presents a growing number of challenges, from automation demands to requirements for multi-cavity glazing to increased product complexity. To meet these growing challenges, IG manufacturers are looking to thermoplastic spacer to address changing market requirements. 
TPS, also known as "spacer in a barrel," is a desiccated, polymeric material extruded directly onto a lite of glass to create a spacer. Once a matched lite is mated to the assembly and pressed into place, an IG unit is created. There has been a surge in demand for TPS in the North American market. Several years ago, there was one TPS line running in the United States. Now, there are 14 lines. This article presents some drivers of TPS in the market. 
Reduced labor 
Industry 4.0, the latest industrial revolution, is changing the way products are manufactured. The production of IG units utilizing TPS requires less labor and produces less waste than traditional rigid spacer. The automated process simplifies and improves the precision of spacer placement.
Durability 
Ever-increasing energy efficiency requirements have led to increased interest in argon-filled units for residential and commercial design projects. Customers continue to demand reliable, long-term performance from their IG. The stress-diffusing composition of TPS provides durability, with sets of units passing ten EN1279 weathering cycles in succession with less than 10 percent argon loss and frost points less than -80 degrees Fahrenheit. This leads to long-term thermal performance, resulting in reduced condensation and mold spores, minimized cooling of the glass edge and improved interior comfort level.
Multi-cavity glazing 
Increased demand for triple and even quad IG units has caused pain points in manufacturing. Manually laying spacer for these types of IG can lead to imprecise placement and uneven spacer appearance when the unit is completed. These pain points are addressed by the robotic application of TPS to multi-cavity units.
Large and nonstandard units 
In commercial design, there is greater interest in creating large IG units. These units may also be curved or produced in custom shapes. The manufacturing process of TPS lends itself to making these units with exceptional accuracy and ease.
Improved compatibility 
Relatively new to the market, reactive TPS has significantly improved the resistance of TPS to improper glazing components. Reactive TPS can better combat spacer migration seen in the past with incompatible glazing systems. Reactive TPS also builds a chemical bond to the glass and, in some cases, the secondary sealant, creating one cohesive edge seal system.