Versatility in Design and Wellness with Decorative Glass
3 multifunctional building & design trends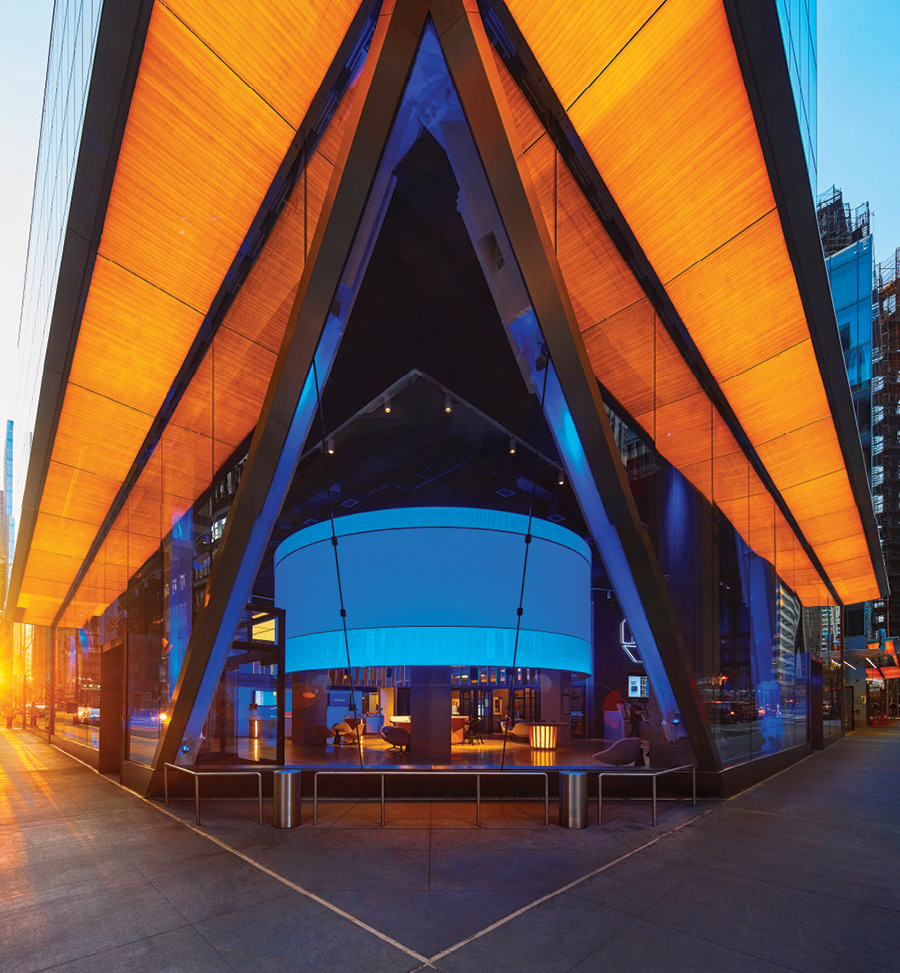 Above: At 390 Madison in New York City, a wood grain design on glass is backlit at night for a dramatic visual effect.
The role of decorative glass in building and design is increasingly multifunctional, beyond simply beautifying or adding dimension to finished spaces. Decorative glass can fulfill a multitude of roles, providing stylish and eye-catching designs as well as enhanced safety, energy efficiency, even protection for birds who might mistake clear glass for open sky. 
The emphasis on biophilic design and sustainability continues to grow from design trends from previous years with nature-inspired colors, patterns and designs becoming even more refined and covetable. Moreover, we're seeing a subtle merge of retro, natural and "Zen" elements in 2022 interior design trends. 
What's currently trending?
1 | Designs that mimic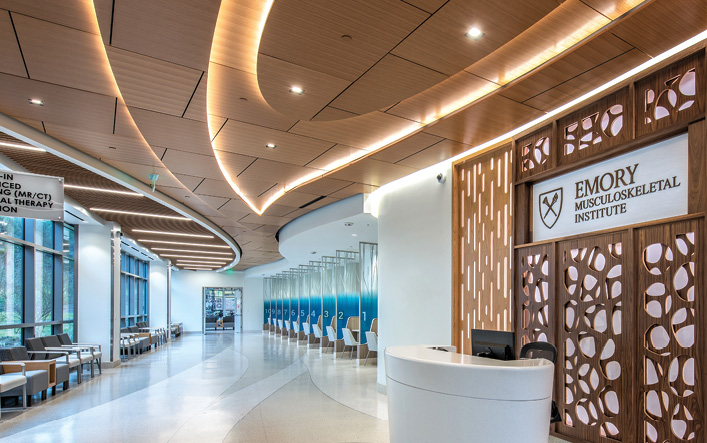 A skeuomorphism is an imitation of an object intended to represent the original. Simply put, it is the art of digitally creating a design that mimics a physical object using shadows, gradients and other visual attributes that help create the illusion of depth. For example, an iron grid pattern for a shower enclosure or entrance door without the heavy weight or maintenance of true iron grids or metal work. 
Digitally printed designs can be made to effortlessly mimic a range of popular materials, such as marble, stone, tile, fabric, woodgrain or metal work to achieve the desired aesthetic without the maintenance and cleanliness issues inherent with these material surfaces. These designs and faux finishes are frequently implemented as backsplashes, shower enclosures, doors, partitions, or even in full-scale art designs. 
2 | Complex statements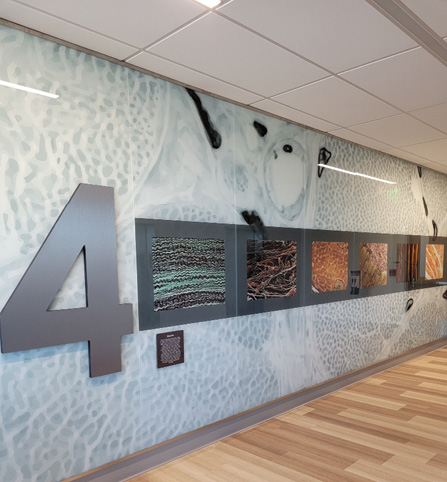 Decorative glass can effortlessly enhance a building's overall feel and intent, providing striking visuals unique to the aesthetic or mood being promoted. This can be realized using faux finish designs, corporate branding, custom artwork, or by integrating a range of color transitions and digital fades, and more. Done with care, results are distinctive, evocative, and provide a much-needed touch of personalization. 
Trending applications include back-painted and direct-to-glass printing on low-iron and satin-etched glass—or both for wall cladding for lobbies, elevator banks and office interiors, including partitions and interior operable glass wall systems.
The Emory Executive Park Musculoskeletal Institute in Atlanta is a good example of how to utilize digital imaging in glass to both establish a feel for the organization while providing informational and directional guidance to visitors and patients.  
3 | Multi-functionality
Few materials offer the versatility and multi-functionality of glass. This is especially important in a post-pandemic culture with an increased need and emphasis on healthier surface materials. Owners and architects seek materials that are easier to clean, durable and can be frequently disinfected without compromising the function or aesthetic.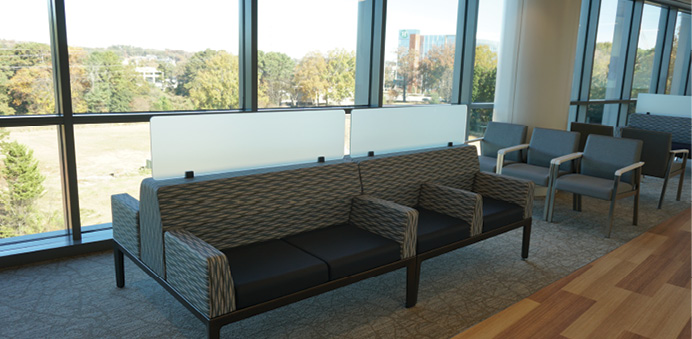 Decorative glass meets all those criteria and more with a broad range of glass types and fabrication processes to satisfy a multitude of performance requirements, such as energy efficiency, daylighting or enhanced privacy, sound control and bird glass protection. 
For example, glass partitions and operable glass wall systems are being used to achieve the look and feel and social benefits of an open-space concept while maintaining health considerations for employees. Additionally, designers are taking company culture and enhanced communication tools to the next level with glass wall cladding and whiteboards—or should we say "glassboards," since these can be back-painted any color imaginable or digitally painted with logos and custom designs. Oversized glassboards that take up entire walls are being used to turn wasted wall space into functional spaces that encourage creativity and team communication.                                                                                
As designing for wellness continues to trend upward, architects and designers are looking for versatile, durable and easy-to-clean material surfaces. They are looking to achieve open space concepts and flexible interior designs while also providing physical separation. These concerns will continue to be a driver for specifying glass—including decorative glass types—to create healthier living and workplace environments. Gone are the days when decorative glass was just for looks, and fire-rated glazing systems were an interior designer's worst nightmare. The aesthetics and functionality of decorative glass solutions are driving sales and a higher level of profitability for the glazing community.