What's in store for the Institutional Market in 2021?
Forecasters expect to see a lasting hit to government and education but express some optimism in health care. 
Information is based on projections from the Dodge Construction Outlook 2021 from Dodge Data & Analytics. Read the complete Glass Magazine Annual Forecast in the January/February edition.
Check out Top Takeaways from the Commercial Construction Forecast.
State budgets have taken a hit during COVID.
The coronavirus and its economic and health impacts decimated many state budgets, which will translate to a falloff in government building spending. More than 20 states are expected to see budgets drop by more than 10 percent in 2021. Nevada and Wyoming are projected to be hit hardest, with cuts of at least 20 percent.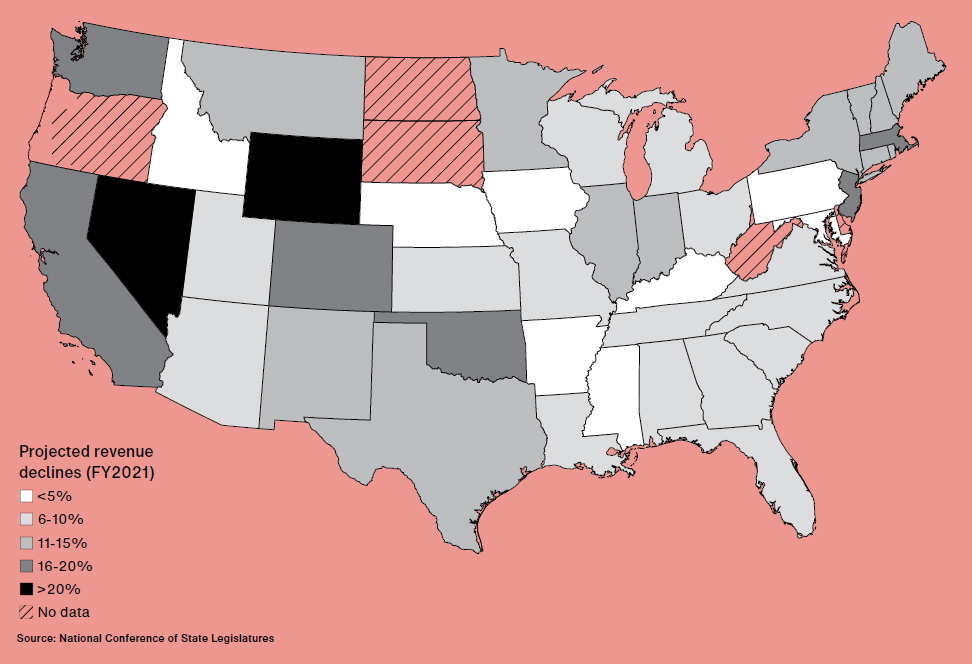 By the numbers
 
-20% 
Spending on public buildings dropped 20 percent in 2020, according to estimates, and will slide another 1 percent in 2021. 
-24%
Transportation spending fell 24 percent in 202. However, that segment is expected to regain some of those losses in 2021, with a projected 11 percent increase in spending.

Overall institutional to remain steady in 2021, after big dip in 2020.
All institutional building starts, which plummeted about 18 percent in 2020, will remain about steady in 2021. Forecasters expect starts to reach $117 billion for the sector, returning it to 2015/2016 levels.
Education continues a multi-year slide.
Education spending is expected to end 2020 at $56.7 billion, down 10 percent from 2019. 2021 will present more contraction, with the segment losing another 3 percent in spending. The sector peaked in 2018 at $63.6 billion and has been falling since.
Health care is poised for growth in 2021.
Health care may be one of the few bright spots in construction for 2021. While it suffered a 9 percent decline in starts in 2020, falling to $25.8 billion, it is expected to rebound 8 percent in 2021 to $28 billion, roughly returning to its 2019 levels.