The Lite-r Side of the Glass Industry
August 18, 2020
Things are tense across the globe; we're caught in the middle of a unique situation without a lot of guidance. It is imperative we move forward, remain positive and optimistic of what the future holds.
Part of the culture here at DeGorter is to help others. In the glass industry, and outside the industry, it doesn't matter, we want to help as many as we can. Since March, we've had tons of opportunity to help. Things like extending terms, discounting product, and making donations to our local food pantry. The bottom line is important, a company will not function without it. However. Helping others, doing the right thing and being grounded are all ways to maintain the right perspective and gain a different kind of satisfaction.
Now, let's liten (another attempt at a glass pun) the mood to relieve some stress. There's a famous quote for any situation; one that comes to mind currently is needing darkness in order to have light. Google tells me it was Mark Frost who said this, I prefer the Bob Ross meme.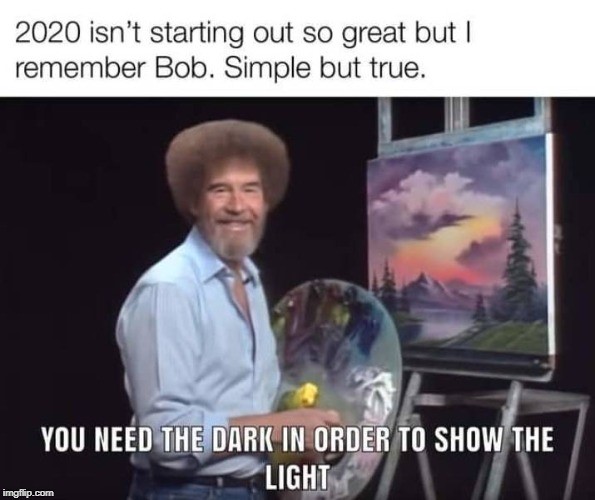 This was a great one: someone sent us a Saxogram several weeks ago. We allowed a musician, who offered to stay outside, into a warehouse bay, and kept 10-plus feet away with our cameras on record. We had a great laugh and gave back to an aspiring musician. Win win! Since then, we've hired him to deliver Saxograms to others spreading joy in a stressful time, while fully respecting social distancing guidelines. Take time to have fun, to relax, gain perspective, and you may find you're able refocus when it is needed most.
On the social channel, #schiattiangelosrl, better late than never!! They recently joined Instagram and are making up for lost time. They'll show you what is like to be a part of their team, their culture, their product and we are thrilled. Welcome them by giving a follow.