5 Common Challenges with Entry Door Installation (and How to Avoid Them)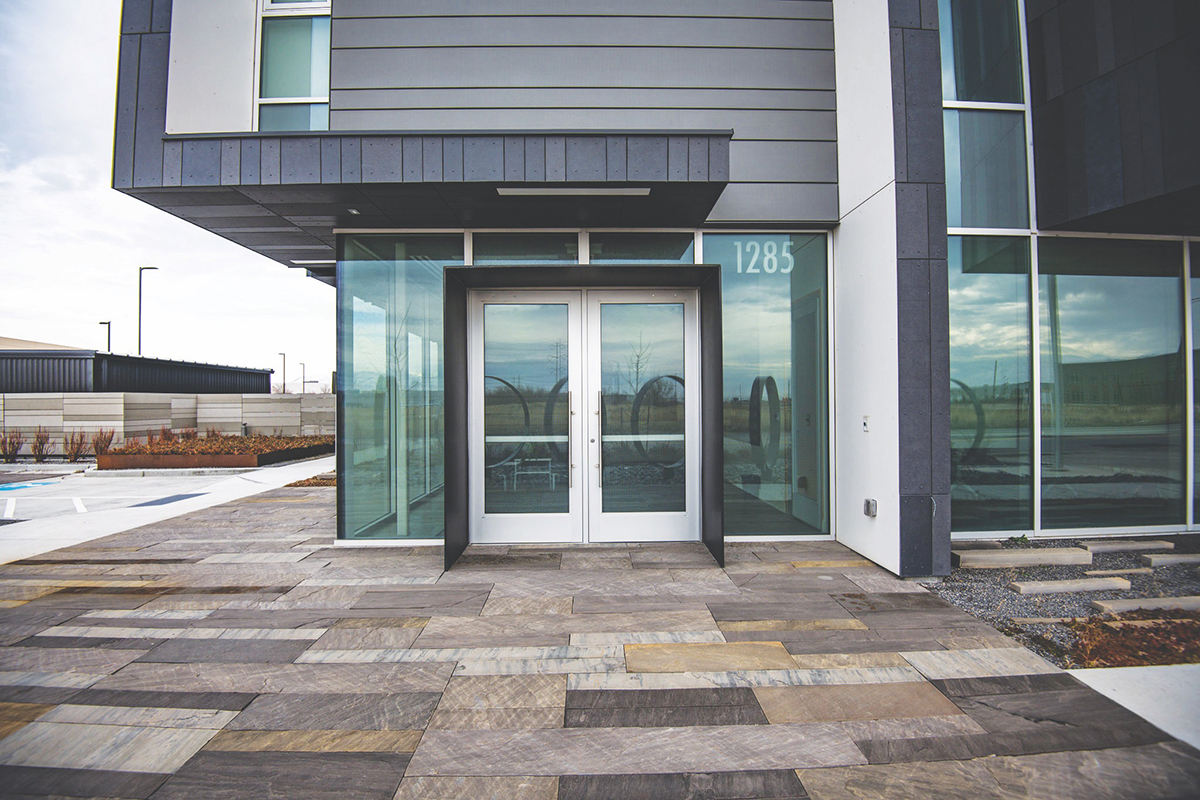 When you're at the jobsite and ready to install your aluminum framed entrance systems, you want everything to go smoothly and quickly for an exact fit, followed by many years of dependable use. After all, these doors will be one of the most viewed and most touched products on the building.
To make sure your entry-door install goes well, here are five common mistakes glass industry professionals should avoid.
1. Swing side
One of the more common and preventable problems we hear about is when glazing contractors are unable to install the door because it was ordered with the incorrect swing. Regardless of the reason, once it arrives at the jobsite, this issue can't be fixed in the field. Before placing an order, double-check the door's swing, hinges and hardware are positioned to allow for the desired operation.
2. Dimensionally driven
Accurate measurements ensure that your entrance frame and door will be square, level and true. If the rough opening is not measured correctly, or if the drafted plans and the actual construction are not the same, then the entrance system will not fit properly. No matter how quickly a manufacturer can send a replacement, it still disrupts the schedule, and can add both material and labor cost. Unlike welded doors, doors with tie and rod construction can be adjusted in the field to fit smaller than expected openings.
3. Frame in focus
While it is recommended that the entrance frame and door are installed simultaneously, jobsite realities may have other outcomes. Some general contractors ask for the frames ahead of the doors. Their idea is to allow active building trades to pass more easily, minimizing possible damage to the doors. This approach does not protect the frame, which still can be damaged to the point that it is out of square and incapable of accepting its paired door.
4. Clearance concerns
Every reputable manufacturer provides installation instructions with prescribed clearances. In general, you want a 1/8-inch clearance between the top of the door and underside of its frame, and between the lock stile and the jamb. There's more variation at the bottom, especially when accommodating custom thresholds. If there is too much space, the door may not form a weathertight seal. Too little space can cause the door to set unevenly and bind or twist in its frame making difficult or impossible to function.
5. Security support
When there's a sizeable gap between the door and the frame, this not only invites air and water infiltration, it also can invite theft. If there's enough of a gap between a door's latch lock device and its strike plate, the security mechanism will not adequately engage. This makes it easier to tamper with and force entry into the building. For further tamper-resistance, consider fortifying your glazing with gutters on the interior side.
If you encounter an issue in the field and the installation instructions aren't helping, get in touch with your entrance system manufacturer's local sales associate. A knowledgeable representative should be happy to troubleshoot and assist you in finding the right solution.