Curves Ahead
How to get stretch formed, finished, thermally improved extrusions with a full warranty
July 12, 2021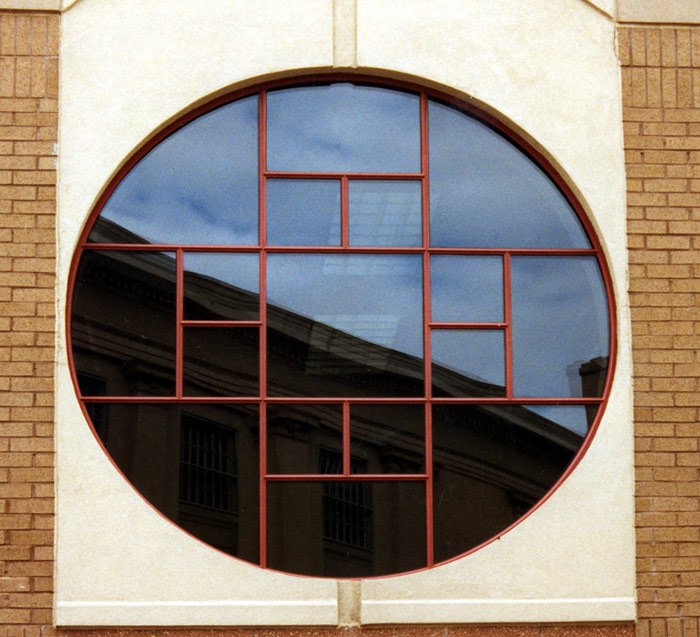 For today's commercial buildings, arched aluminum extrusion profiles bring inspired concepts to reality, and a durable, attractive finish completes the desired aesthetic. But what should you consider when your project calls for curves?
Ancient Arches to Modern Marvels
While neuroscientists have proven that humans are hardwired to prefer the perceived safety of soft curves to sharp angles, you don't have to be a brain surgeon to see the allure.
From ancient times, architectural arches have ranged from round, semicircular to pointed equilateral and lancet shapes. Multi-curved trefoils, wide elliptical and capped ogee and Tudor arches evolved with engineering skill and artistic flair. In the 20th century, we went from mathematically theorized, polynomial parabolas, to computer-generated renderings and 3D models, to full-scale free-form serpentine and spiraling structures.
Stretch Forming for Fenestration
Stretch forming pairs modern fabrication techniques with traditional bent forms to incorporate curves with your finished aluminum framing for window, skylight, storefront, curtain wall and entrance systems. You can use stretch forming to create spirals, serpentine shapes, ellipses and arches. Classic shapes like half circles (180 degrees), eyebrow curves (135 degrees) and gothic arches are popular requests.
Initially developed for the aerospace industry, stretch-formed aluminum maintains precise dimensions throughout a curve and produces perfectly contoured products, with a smooth surface. This method of curving eliminates several conventional fabrication and welding steps. Curved shapes complement and contrast with the straight lines, square corners and angled geometry typical of contemporary construction.
Finish with Flair
As with almost any architectural aluminum product, you can enhance your curved extrusions with colorful painted coatings in bold hues, soft pastels or earth tones. To highlight the natural beauty and durability of metal, consider anodize finishes in clear, champagne, bronze tones or black.
Expand expectations beyond the standard with specialty options including Copper and Bordeaux anodize, textured terra cotta coatings, shining metallics, sparkling micas and one-of-a-kind spattercoat creations.
Energy Efficiency Enhancement
Like your straight lengths, angles and corners, your curved extrusion shapes can be thermally improved and broken to meet building projects' energy efficiency goals. Separating and insulating the extruded, curved aluminum profiles can be accomplished with either a thermal pour-and-debridge process or a thermal strut system. Thermal strut also provide the opportunity to choose different colors or finish types to meet different palettes and performance requirements of the interior and exterior.
Sequence for Success
Nearly all finishing service providers and coating manufacturers' warranties require that the aluminum extrusions are finished after curving.  Remember to follow the proper sequence of services to ensure a full warranty on your finished, stretch formed aluminum:
First, stretch form

Next, finish

Then, thermally improve
When possible, choose a finishing partner who can provide your stretch forming, finishing and thermal improvement needs in a single location. Completing both curved and linear extrusions in the same batch minimizes variation for a consistent, high-quality appearance and reliable, high performance, backed with a standard full warranty.