Project Photography Can Tell Both Sides of the Story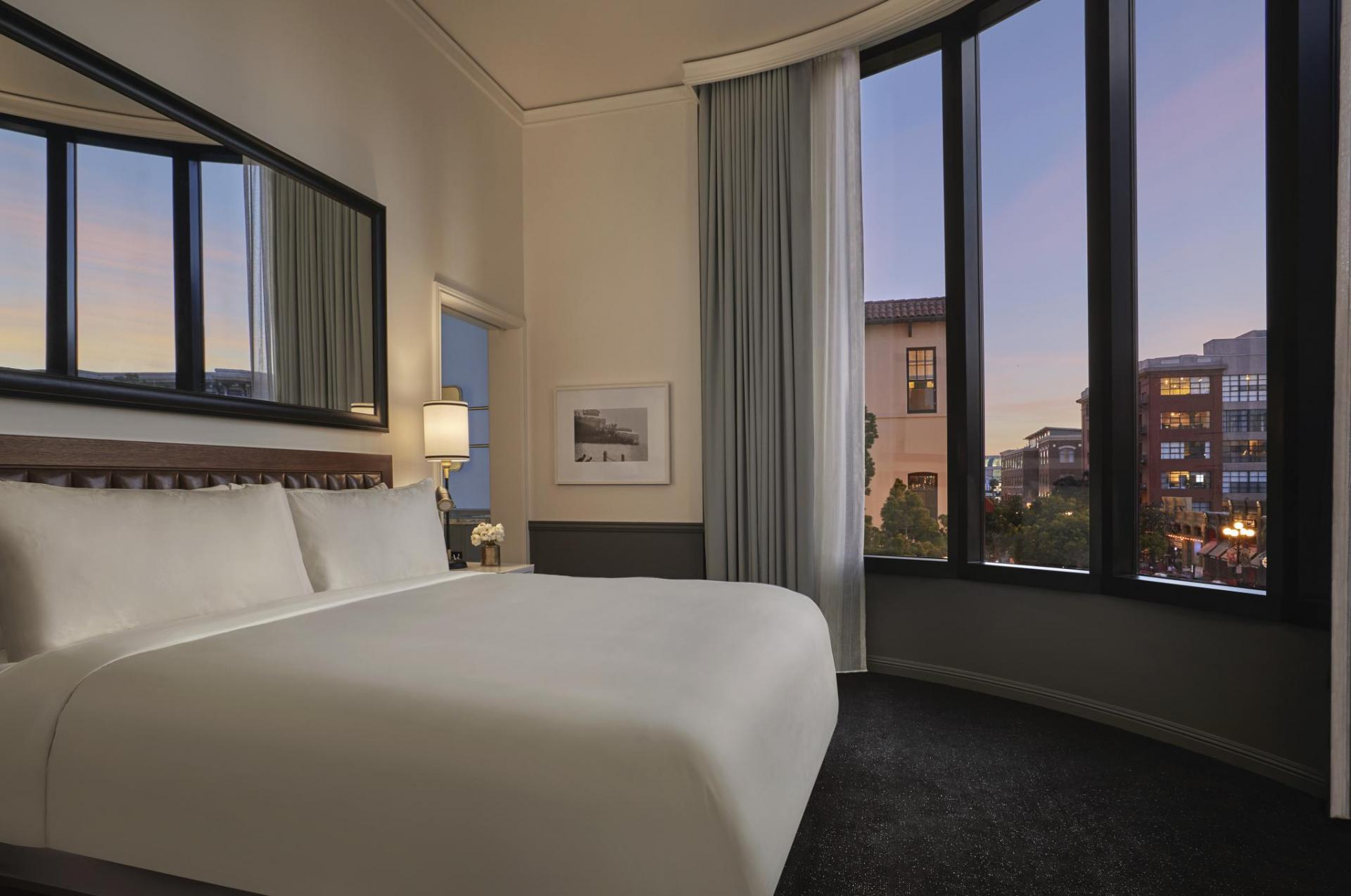 Pendry San Diego Hotel features EFCO Series 5600 Curtain Wall
As members in the fenestration industry, we have the distinct luxury of providing products and services that not only create and enhance the outside aesthetics of a project, but our work carries through the doors and into the interiors of these projects.
In the same way that a passer-by on the street can look at a building and think "oh, that's a cool piece of architecture," so can a patron or dweller of that space think, "it's comfortable in here." Both thoughts are directly influenced by our products and services and the spaces that we create for the humans that interact with them. Not all building material industries have that benefit; but we do get to be the bridge between the outside and inside world.
Show off interior spaces
Photography is one of the best avenues to show off our newly completed projects to the masses. Whether that is through the means of a professional photographer or simply shot on an iPhone, publicity for these new buildings comes from these images. It's easy to focus simply on the outside structure and view, but I implore you to get inside and have some interior shots of these new spaces.
Take the time or dedicate the funds in your budgets to have those interior images that really show the full spectrum of what our products and services can offer. Yes, we can create incredible, massive walls of glass that reflect the surroundings; but we can also create spaces that keep our students comfortable in our classrooms. Yes, we can preserve the historical aesthetic of an antique building; but we also create interior spaces that are full of natural light to sustain the many houseplants of an apartment-dweller. Both facets are important and should be recognized through the stories that we tell with our project photography.
The human experience with these buildings are important. They serve as more than just a piece of art as one walks to work. These spaces are homes and businesses and places of learning and healing. The photography of these projects has the chance to tell that full story and allow viewers a glimpse of seeing our products and services as more than pieces of cold aluminum and glass, but as an aggregation that touches and directly affects the environments humankind operate in daily. It allows a viewer to imagine themselves in that space.
Let's all make an effort for your project photography to capture the places where our products touch people. This ultimately adds more dimension and illuminates the full story of just how important fenestration is to all buildings, old and new.