Tested Performance
Confidently choosing cladding attachment solutions
Reviewing the performance data and test reports for metal cladding attachment elements will help ensure commercial wall systems will achieve the desired results.
Previously, we've discussed the importance of thermal insulation and moisture management in meeting buildings' energy efficiency objectives. It's also essential to review air, water, structural and fire performance. To support code compliance and to reduce your risk, check what test reports are available and how they meet the project's unique needs.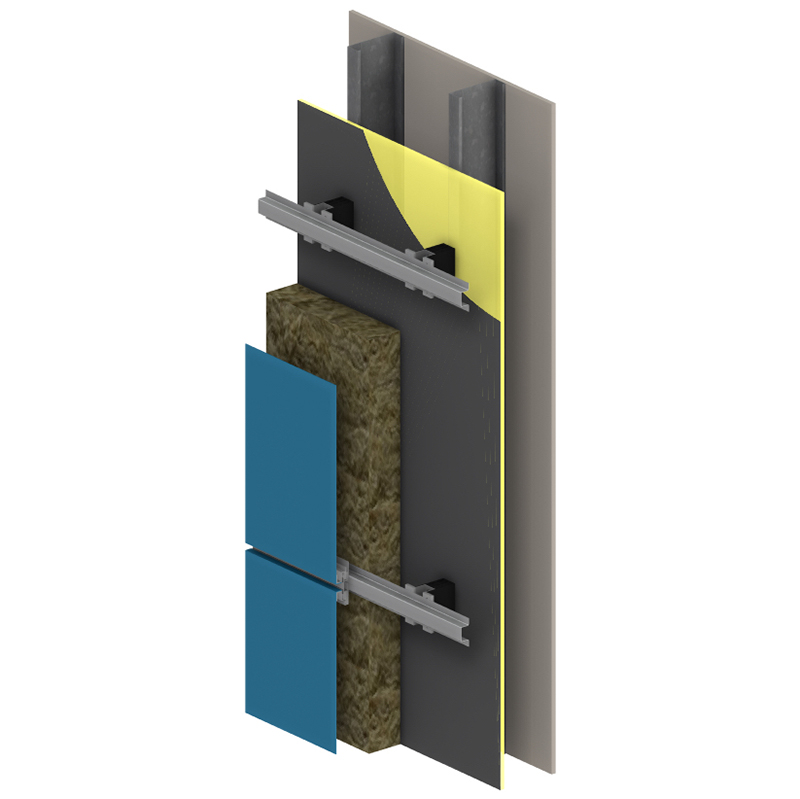 Materials and methods
Cladding attachment solutions are available in many different materials, such as galvanized steel, stainless steel, aluminum, fiberglass, composites and plastic. While all of these attachment elements are engineered to support exterior wall cladding systems, their varying methods include continuous framing, intermittent clip and rail, long fasteners, masonry ties/anchors or other engineered systems.
Air and water tightness
Unfortunately, limited industry resources are available for guidance in installing fasteners through the air/water barrier (AWB). Some AWB manufacturers provide guidance for use and reference on the detailing of fasteners. Their guidelines may establish minimum requirements, but may not produce durable long-term installations. Installation practices also vary from project to project.
For peace of mind, choose cladding attachments that have been successfully tested to meet ASTM standards, such as ASTM E283 for air infiltration and ASTM E331 for water resistance. For added assurance, conduct air and water testing on a small-scale mock-up of the project-specific wall assembly.
Structural integrity
A metal cladding attachment solution also should protect the integrity of your structures. Be sure to review shear force, tension capacity and screw pull-out test reports for optimal performance under wind and dead loads. For project-specific load calculations consult with the cladding attachment system manufacturer's structural engineer.
Fire resistance
National Fire Protection Association's NFPA 285 provides a standard test method for evaluating the fire propagation characteristics of exterior, non-load bearing, wall assemblies with combustible components. It's important to note that NFPA 285 is an assembly test, and not a component test. This means the entire exterior wall assembly must be evaluated for compliance; not single materials or components located within an assembly.
Putting safety first, you can select a cladding attachment that has undergone NFPA 285 testing as part of a wall assemble. This will help keep you ahead of the trending code.
As codes become more stringent, having relevant test data allows you to be confident that your cladding attachment solutions will meet commercial building wall systems' current and anticipated requirements.