Deciphering LEED credits: Environmental Product Declarations
How EPDs affect your LEED score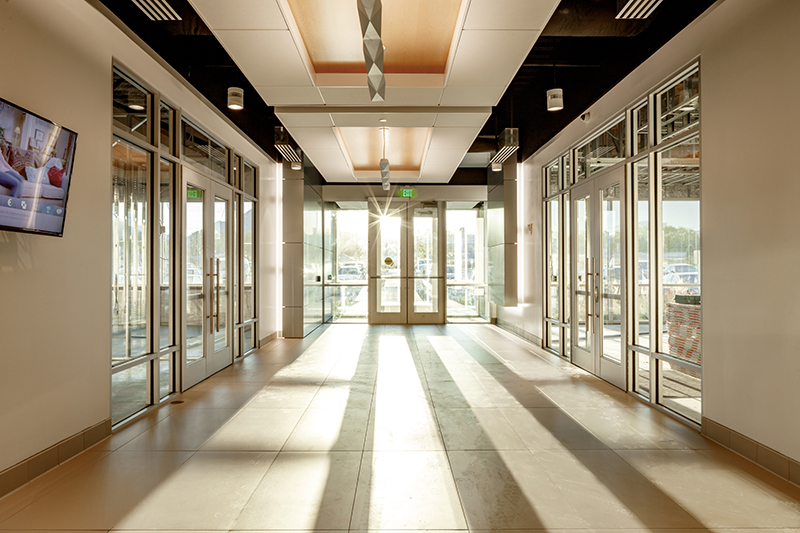 To earn LEED v4.1 certification through the U.S. Green Building Council, a project needs a minimum of 40 points from seven categories. More are needed for Silver, Gold and ultimately, Platinum at 80-plus points.
One category is Materials and Resources' Building Product Disclosure and Optimization – Environmental Product Declarations (EPDs), a.k.a. MRc2. An EPD is a document that presents transparent, verified and comparable information about products' and services' life-cycle environmental impact.
But what does this mean for the glazing contractor?
In this second installment of our blog series, we'll cover EPDs, what they are, the types used for compliance, and how they can be used on your project to satisfy LEED requirements.
Option 1 = 1 point
According to USGBC's credit guidelines, LEED v4.1 MRc2 can contribute up to two points toward the total by fulfilling two options. (Option 2 builds upon Option 1 by requiring an embodied carbon optimization report, which will be a topic for another time.)
Option 1 earns one point by using at least 20 different permanently installed products sourced from at least five different manufacturers that meet one of the following four disclosure criteria.
Products with publicly available, critically reviewed life-cycle assessments (LCAs) – Valued as one whole product

Product-specific Type III internal EPD – Valued as one whole product

Industry-wide Type III third-party EPD – Valued as one whole product

Product-specific Type III third-party EPD, including external verification and external critical review – Valued as 1.5 products
Simplifying Option 1's disclosure criteria
All EPDs must include a cradle-to-gate scope.

Cradle-to-gate encompasses all activities from extracting materials from the earth (the cradle), to their transporting, refining, processing and fabricating, until the material or product leaves the factory's gate.

Criterion 1 requires an LCA that conforms to ISO 14044.
Criteria 3 and 4 also must be third-party verified, such as by UL.

When using industry-wide EPDs, your product manufacturer must be listed as a contributor.
Check the spec and the expiration date
Before you place an order for your aluminum-framed fixed fenestration system, remember to check that
Your project's LEED requirements are listed at the front of the specification and are detailed under each division's section; and

Your fenestration product manufacturers can meet the specified EPD credit requirements and can provide current and complete supporting documentation.
Be aware that very few aluminum-framed entrance, storefront, curtain wall, window or other fixed fenestration system suppliers offer current product-specific EPDs. Those documents are based on the industry's product category rule (PCR), which describes the format and requirements for creating product manufacturers' EPDs. Both the PCR and the associated EPDs have expiration dates, many of which were extended. An updated PCR tentatively is expected at the end of 2022. Until then, no new EPDs for glazing systems will enter the marketplace.
As an alternative to product-specific EPDs, check if a current industry-wide EPD – such as for aluminum extrusions ­– may be supplied for compliance. Work with your manufacturing partner to explore an acceptable path to compliance and to meeting the project's requirements.