Energy-efficient buildings are essential for a prosperous, decarbonized future
4 Ways to Ensure Energy-Efficiency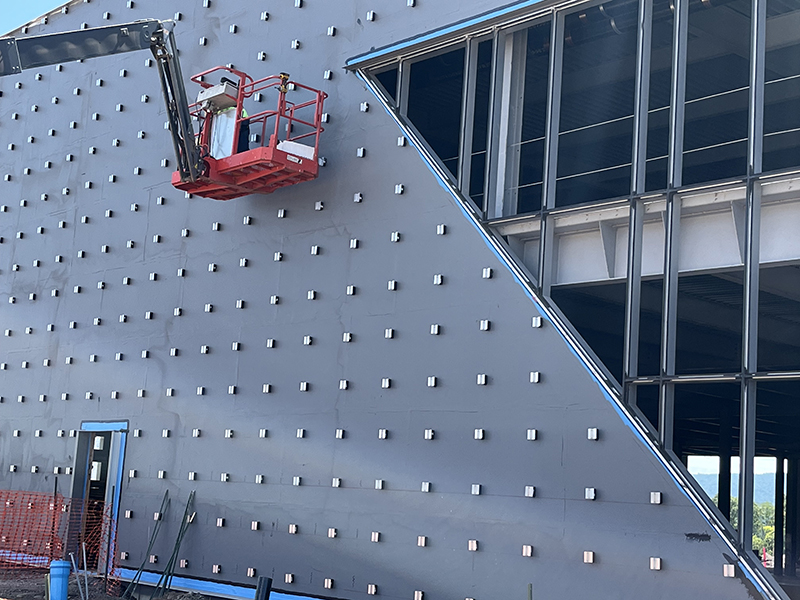 To reduce the effects of climate change, governments are incentivizing net-zero energy emissions and moving toward a decarbonized future. We can expect more stringent code changes, such as those anticipated in the upcoming 2024 International Energy Conservation Code.
Energy-efficient, thermally insulating, glazing and wall cladding systems are critical to reducing nonresidential buildings' carbon emissions, meeting model energy codes, and achieving local and global climate change reduction goals.
Architects, contractors and owners want to build better buildings. They need our industry's help to understand how to access the high-performance solutions that already exist—and quickly. According to 2022 analysis by FMI Consulting, "For nonresidential projects valued at more than $25 million, the average schedule has shortened by more than a year during the past decade."
Supply chain snarls can lead to performance compromises
As commercial and institutional construction timelines condense, constrained supply chains are extending lead times of available high-performance products. As the saying goes, time is money. The longer you wait for materials, the slower the owner is to recoup their investment. Building teams are faced with choices between waiting for the products that will meet the energy efficiency and emissions goals, or compromising on performance to meet the project's deadline.
But what is the cost of short-term construction delays versus long-term emissions over a building's 30-, 50- or 100-year lifespan?
Real economic impacts
According the Deloitte Center for Sustainable Progress's 2022 Global Turning Point Report, climate change—if left unchecked—could cost the global economy $178 trillion over the next 50 years. In the year 2070 alone, this would mean a 7.6 percent cut to global gross domestic product. In the U.S., the economic cost of climate change could reach $14.5 trillion by 2070.
Alternatively, if we achieve net-zero emissions by 2050, the global transformation could position the world for stronger economic growth by 2070. The DCSP report noted that such a transformation could increase the size of the world economy by $43 trillion in net present value terms from 2021-2070.
How to create a decarbonized future
So what can we do to drive our industry toward a more prosperous, decarbonized future?
Get smarter, search better.
There are many cost-effective, energy-efficient glazing and wall cladding solutions in the market to meet your projects' building performance targets and budgets. For example, Google "thermal isolator clip" to find thermally efficient and effective cladding attachments.
Stop using non-thermal solutions.
There are many competitively priced, thermally efficient solutions for fenestration and wall cladding. For example, the continuous z-girt is still used as a cladding attachment on new nonresidential building projects. While z-girts can be cheaper than proprietary cladding attachments; long-term, they are more expensive.
Drive the spec.
Be a resource to help the building team find the best high-performance solutions and support them with specification language. When asked about value-engineering, hold the spec on these thermally efficient components.
Partner up.
Build a network of trusted partners, suppliers and contractors. Together, you can leverage your strengths to advocate for your needs, your customers, our industry and our global community.