Excitement High at TGA Glass Conference
Supply chain challenges don't dim the energy at this sold-out show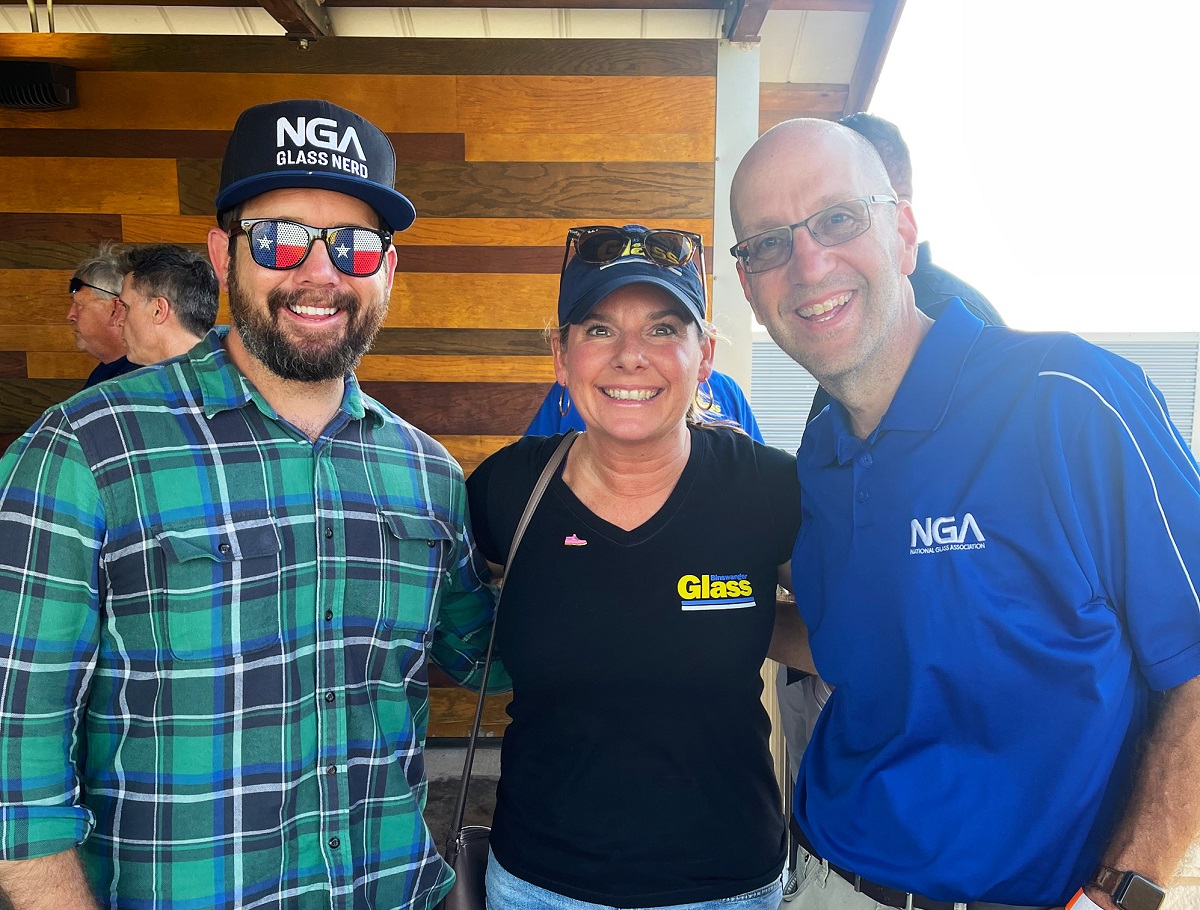 Last week's TGA Conference, hosted by the Texas Glass Association at the Kalahari Resort in Round Rock, Texas, had a very strong showing, and a feeling of excitement. The sold-out show boasted the highest attendance in its history, with 150 attendees.
"We decided to go bigger this year, and I think it paid off," says Kyle Sharp, CEO of Sharp Glass. "It was a terrific event with an all-star lineup and a perfect venue. When you have a great team working together, it is no surprise. We already have some new ideas we are throwing around for 2024. We are excited to jump back into planning and we can't wait to see what the future holds for this event."
Here are some quick takeaways from the show.
Supply chain band aids
Supply chain remains, unsurprisingly, top of mind. Viracon's Seth Madole and Kawneer's Chris Giovannielli addressed material supply and freight challenges in their presentation, "Upstream and Downstream Challenges."
People are aware that we have supply chain and people issues that are going to stay here for a bit, but we're all looking for band-aids to weather the long slog. Vendor diversification, communication and industry advocacy were threads that ran through the show.
NGA talks labor, codes and more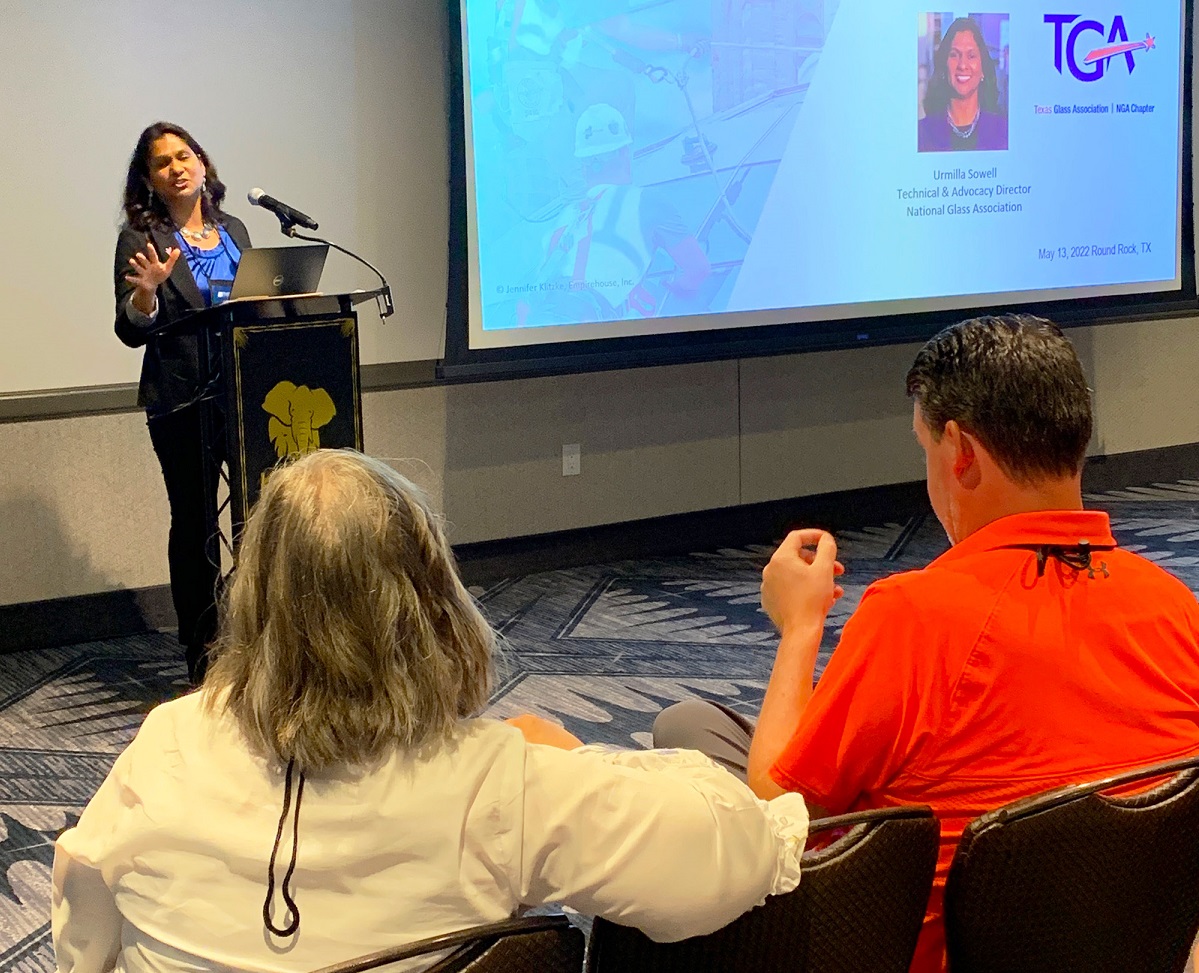 The National Glass Association contributed to the many excellent presentations.
I suggested some labor shortage solutions in the form of online glazier training (MyGlassClass.com), and some ideas for how the industry can advocate for furthering careers in glass.
My colleague Max Perilstein gave an excellent "state of the industry," with a focus on market forecasts, supply chain shortages, with a positive spin on the industry's perseverance. For more, read his recap of the show.
NGA's Advocacy & Technical Services Director Urmilla Sowell gave an update on new codes and requirements, the importance of the International Year of Glass, as well as NGA's activities and involvement with regulation and testing organizations.
"It was so great to be part of a sold-out conference and to be around others in the industry that are getting involved and taking part in our industry," says Brian Risinger, president of Country Glass & Mirror and vice president of the board for the TGA. "This event was a huge success with the outstanding support of our sponsors, the multitude of speakers dropping knowledge and the NGA with Max Perilstein, Andrew Haring and Urmilla Sowell."