A Guide to Earning LEED Points: Materials and Resources' Building Product Disclosure and Optimization
Understanding HPDs, declare labels and more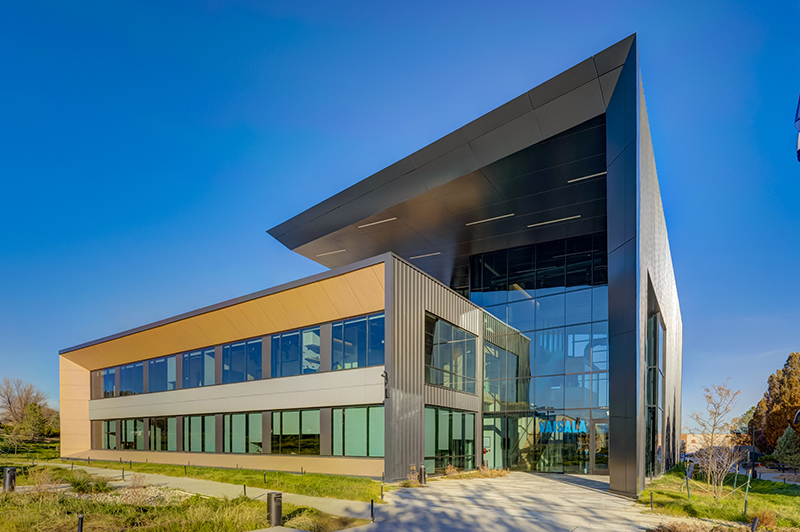 According to the LEED  v4.1 guidelines, Materials and Resources' Building Product Disclosure and Optimization – Material Ingredients, or MRc4, can contribute up to two points toward the total by fulfilling two options.
A minimum of 40 points from seven categories is needed to earn certification through the U.S. Green Building Council. More points are needed to earn Silver, Gold and ultimately, Platinum at 80+-plus points.
The stated intent for MRc4 is "To encourage the use of products and materials for which life-cycle information is available and that have environmentally, economically, and socially preferable life-cycle impacts. To reward project teams for selecting products for which the chemical ingredients in the product are inventoried using an accepted methodology and for selecting products verified to minimize the use and generation of harmful substances."
Always ask manufacturers about LEED criteria
Before your order is placed and you're in the field, remember to confirm that your product manufacturer will meet the specified LEED criteria, and can provide the current and complete supporting documentation.
Be aware that very few fenestration and glazing system suppliers offer current documentation satisfying LEED v4.1 MRc4 compliance paths.
How to qualify for the MRc4
Earning Option 1 – Reporting
To qualify for the MRc4 Option 1, your project must "use at least 20 different permanently installed products from at least five different manufacturers that use any of the following programs to demonstrate the chemical inventory of the product to at least 0.1% (1,000 parts per million)."
While there are nine possible reporting compliance paths to earn Option 1, there generally are two routes that glazing contractors see specified for fenestration products: Health Product Declarations or more commonly, Declare labels.
Health Product Declarations. HPDs are a published and complete document with full disclosure of known hazards in compliance with the

HPD Open Standard

. When it comes to aluminum-framed storefront, curtainwall, window and entrance systems, HPDs remain relatively rare.

Declare labels. Typically, you'll see declare labels specified for MRc4 Option 1 documentation. These "nutrition labels for products" are issued through the International Living Future Institute. Products with Declare labels that are

Living Building Challenge Red List Free are in full compliance with the highest criteria.
This means the manufacturer has disclosed 100 percent of product ingredients plus residuals present at or above 100 ppm in the final product and the product does not contain any Red List chemicals.
Again, other compliance paths are available, but are uncommon for fenestration products.
Earning Option 2 – Optimization
Option 2 requires a compliant material ingredient optimization report or action plan. Projects pursuing this one-point credit must use at least five permanently installed products sourced from at least three different manufacturers. Product values range from 0.5 to 1.5, depending on their report type, documentation and verification, to reach the total of five or more products.
Manufacturers can earn extra credit by doing the following:
Products sourced – extracted, manufactured and purchased – within 100 miles of the project site are valued at twice their base contributing to up to a maximum of 2.0 products.

Any compliant report with third-party verification, including an HPD or declare label, is worth 1.5 products toward the calculations.