Knocking Your Socks Off
Finding opportunities for innovation in the industry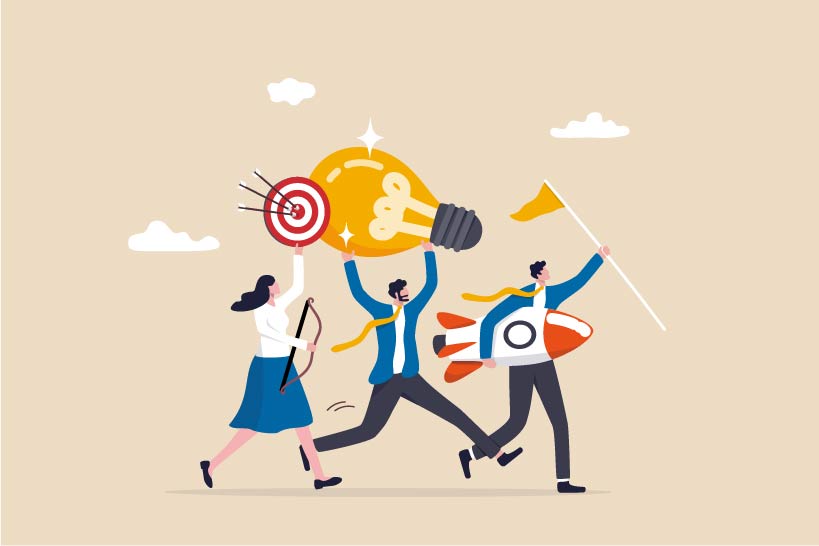 Recently, I was watching a Cutco knives demonstration. It took me back to when I was in high school and my brother's friend was selling their knives. I remember my mom telling me, "I can see you selling these knives to help with college expenses."
I never did, but maybe I should have. Another member in the audience asked the sales rep if he had heard of the podcast "How I Built This" with Guy Raz. She said one episode featured the guy who started Bombas sock company and that he had cut his teeth selling for Cutco, making $120,000 in one summer.
I was intrigued enough to give the podcast a listen. Within the first four minutes, Raz says the opportunity for innovation is often found in products we don't even notice. I thought, now that's the glass industry.
So much innovation in our world is about making glazing assemblies more and more unnoticeable—from curtain walls to multifunctional, fire-rated storefronts and windows.
As I listened, I found more connections between the experiences of the Bombas guys'—Cutco alumni David Heath and his founding partner, Randy Goldberg— and my own experiences. While the times have changed since when they got into the game and when I did, I think some of the points they mention are worth reflecting on.
Connecting with your industry
Both Heath and Goldberg mention difficulty connecting with some aspect of their industries before venturing out to start Bombas. I think this is, and has been, a common experience—the first position someone lands after school isn't always the one they'll stick with forever.
But while Heath and Goldberg had issues with the roles they had before creating Bombas, they both mention all the great things they learned from their experiences, and the things they learned that helped them create their own successful company. For Heath, it was the sales training from Cutco and figuring out that good products practically sell themselves. Developing brand books for large companies, Goldberg understood that having a direction can help a company gain momentum. When the two met, they decided if they created something together, they would take the lessons they learned and do something different.
After they started Bombas, Heath, Goldberg and their two other partners all specialized in different areas of business. While they handled aspects of the company, they communicated across the board, even when the conversations were difficult. This maintained a level of transparency. Along with loving what you do, I think that being able to learn more about your company (whether it's within your team or any other part of a business) is key to connecting deeply with your industry and can benefit almost any type of employee.
No substitute for hard work
The Bombas guys also persisted through failure. No one at Bombas had every created a sock before, and the learning curve was surprisingly steep. In fact, it took them 137 attempts to find the right tension for their socks—if that's not perseverance, I don't know what is.
I think this same tenacity to get things right is common in the glass industry. From manufacturers building new systems to meet the ever-shifting needs of the built environment to designers constantly pushing the boundaries of what's possible, it all requires perseverance—to think how can we make this better. It requires hard work, but it's worth it.
Much like forging a connection with the industry you're in, the key to this perseverance is earnestly loving what you do. At Technical Glass Products (TGP), we get to help architects plan buildings that support their occupants. We get to be on the cutting edge of what's possible in design. Knowing what we create helps people—much like the Bombas donations—makes persevering through failure a little more endurable.
Having a little luck
Another important lesson from the podcast is having a little luck. Halfway through, Goldberg says his godfather was involved with Gold Toe Socks and other sock companies in the 80s and 90s. Goldberg's godfather helped the duo develop their socks, contact factories and manage logistics.
The luck of having an experienced mentor close by to guide them helped the company create a good product, and as we know good products often sell themselves. By the end, the Bombas guys admit to loving a quote from an ancient Roman philosopher, Seneca: "Luck is when preparation meets opportunity."
So how does this connect to the glazing industry? It goes back to our roots. When the standard was wired glass inserts, we listened to the design frustrations of the architectural community and developed wireless, fire-rated glass ceramics. Then we developed better doors, larger sections of glass, full curtain walls, forced entry resistant systems and more.
Whether it's making socks or curtain walls, luck and innovation come after you listen to people in your industry and when you put in the work to turn their wants into reality.