Restoring life and value with on-site repair of finished aluminum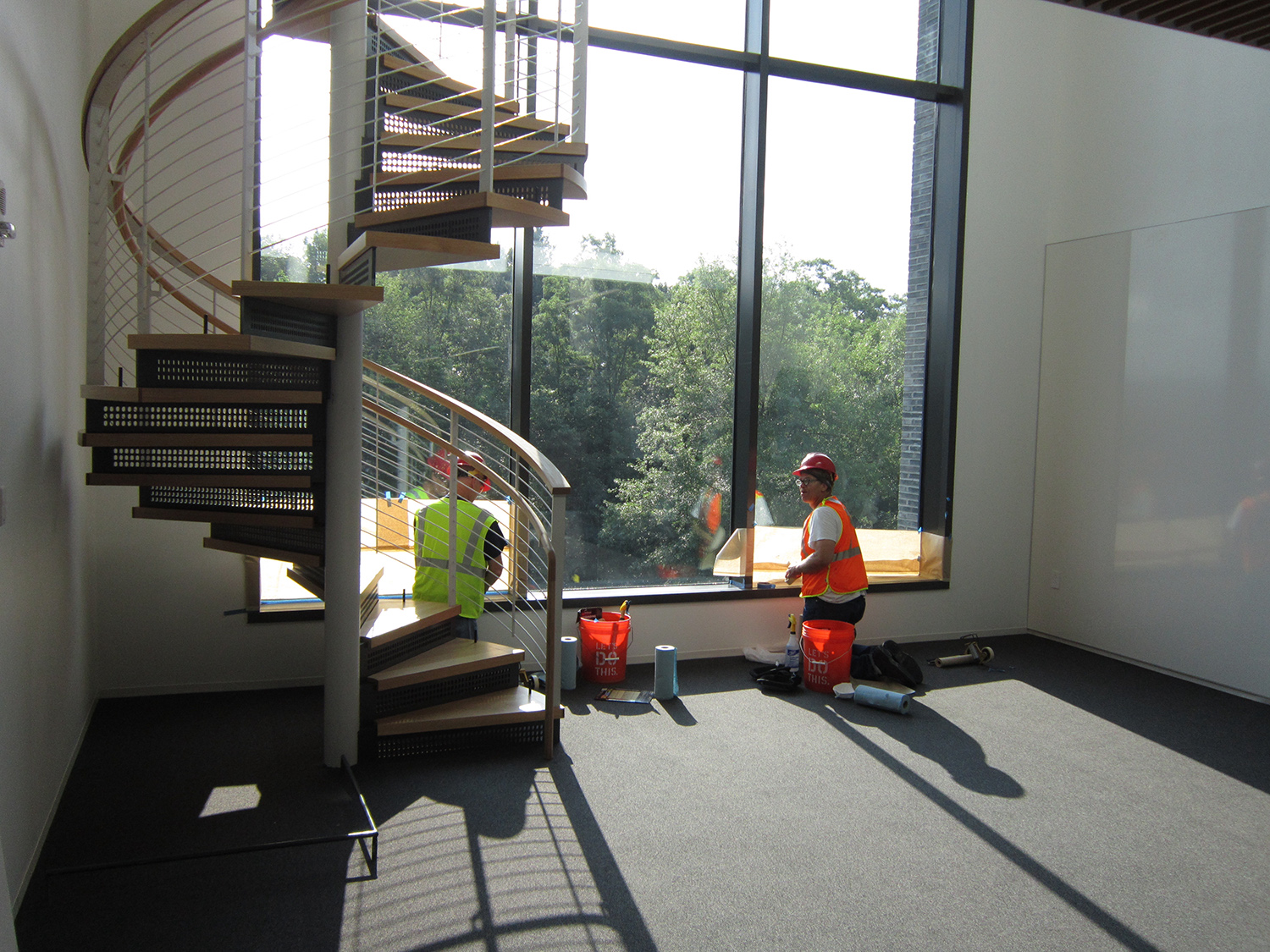 Linetec field workers.
Economists and commercial developers like to say that taking care of the assets you have, generally, will provide the greatest return on investment. Historic preservationists and environmental experts will add that the most sustainable property is the one that isn't built. Coupling these reminders with the current supply chain realities and labor constraints, many building owners are choosing to renovate.
Repairing and restoring installed, finished aluminum are among the strategic improvements that help extend a property's life and value.
Finished architectural aluminum can take many forms:
Curtain wall, storefront, window and skylight framing

Doors and entrances

Wall panels and column covers

Roofing and fascia

Fences and gates

Decking and railings

Decorative screens and ornamental accents
These products can be installed in single-story retail centers to high-rise residential towers, from newly construction developments to renowned properties on the National Register of Historic Places. Whether the building's finish has faded and discolored after years of use, or an architectural aluminum product has been damaged during new construction, a finishing field service team can help you correct it.
Types of projects, and choosing your team
Freight damage, graffiti removal, anodize refinishing, ding and dent repair, metallic field finishing, even Bondo repairs for dents and mis-drilled holes are just some of the project examples a qualified team can handle.
Glazing and installing contractors, product manufacturers and others working with building owners and facility managers on renovation and restoration projects can turn to finishing service providers for recommendations on skilled field service teams. In addition to selecting those who have experience and do quality work, choose one that specializes in addressing damaged and deteriorated architectural coatings.
If the property is to remain occupied during renovation, be sure the team has a good reputation not only for collaborating with builders and contractors, but also for coordinating and minimizing disruption for occupants. Keep in mind that the field team may need to enter the tenants' space to do their work, for example to repair or restore the interior face of a curtain wall.
Anticipating finishes effect on health and environment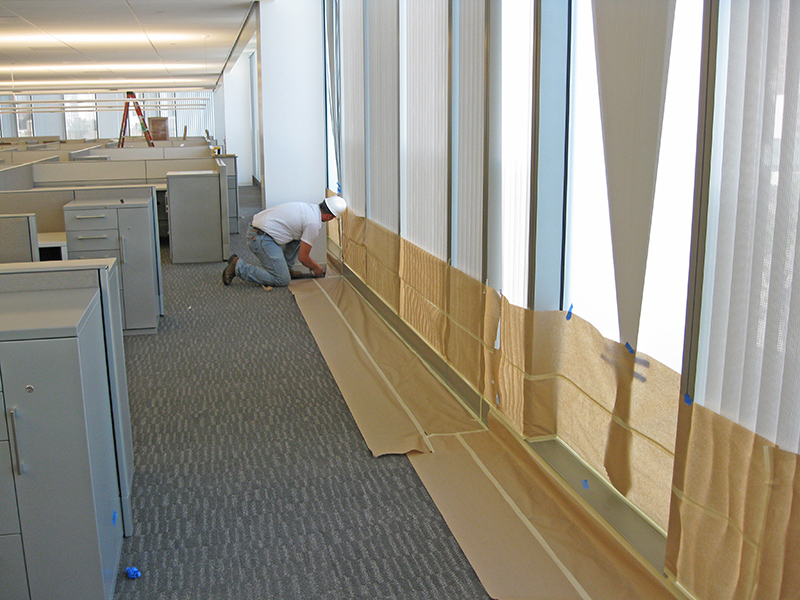 Increasingly, building managers and tenants are asking questions about how building products and materials may impact their health and environment. When sustainable practices are top of mind, choose field service finishing specialists who are adept with both solvent-based and water-based, PVDF resin coating systems. Water-based, PVDF resin, air-dry coating systems meet the interior specification for the Green Seal Standard and uphold the U.S. Green Building Council's LEED criteria.
For exterior finished aluminum applications, solvent-based, PVDF resin coating systems typically are applied under quality-controlled conditions. When liquid paint coatings are applied to aluminum in the factory, environmentally responsible finishers use a 100 percent air capture system and to safely destroy the VOCs with a regenerative thermal oxidizer, so there is no adverse environmental impact. On-site refinishing and restoration projects require specialized equipment, trained professionals and knowledge that only come with years of experience.
A warranty for field finishing will be determined on an individual project basis, depending on the base metal condition, base finish condition, site location, type of damage, etc. Warranties can range from no warranty to warranties that parallel the original factory finish warranty of five years or longer.
With the right field finishing partner, you can trust that the project's restored aluminum products will look and perform their best for many years to come.