Stand out or blend in? The choice is yours with spattercoat finishes
How spattercoat can create a customized look for your project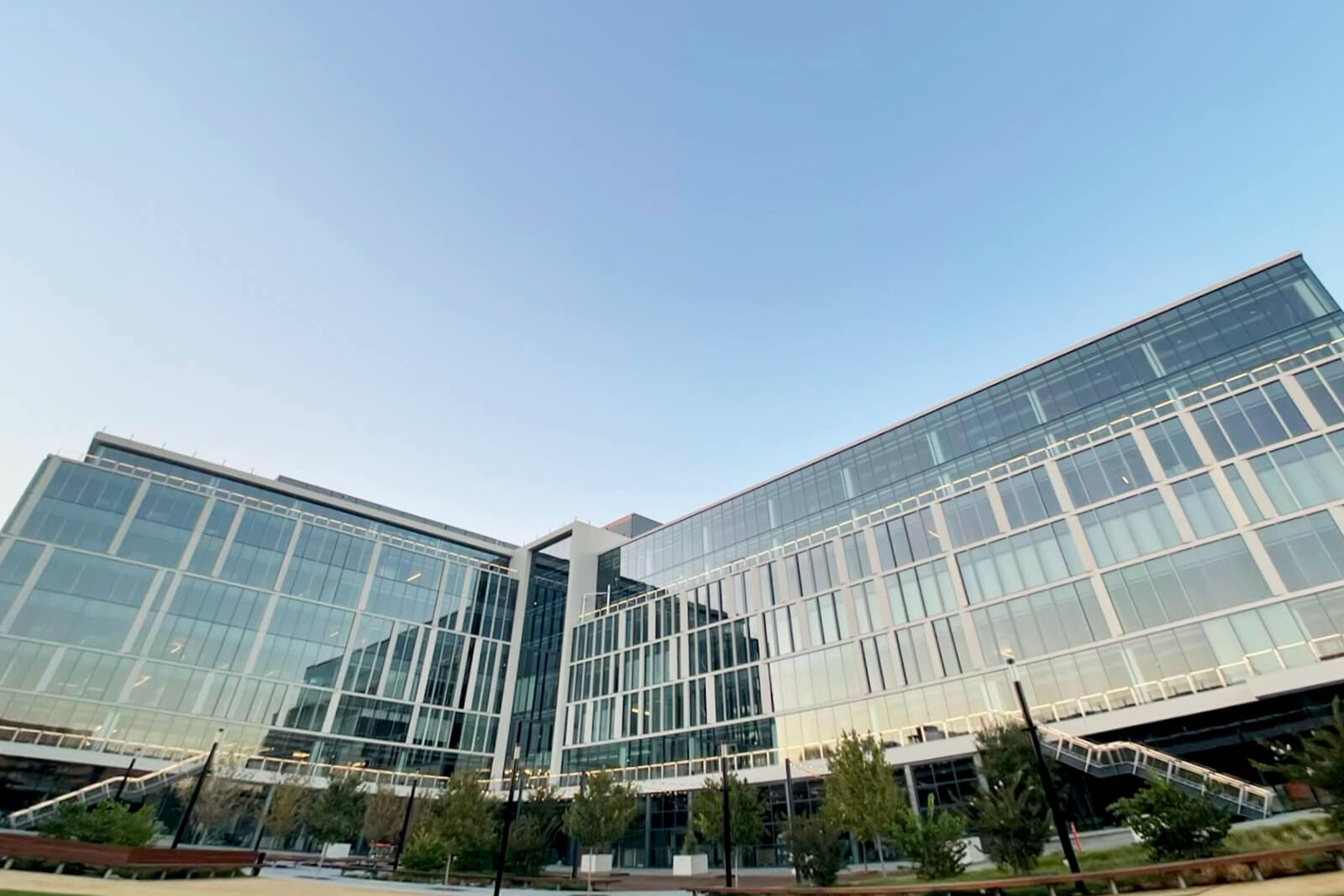 Multi-colored spattercoat finishes provide your projects with a completely customized look for architectural aluminum products. You can choose to stand out with painted patterns resembling the unique style of abstract and impressionist fine artists, or blend in with the natural realism of stone and metal.
Whether you opt for bold or subtle designs, spattercoat paint finishes are ideal for metal wall panel cladding systems, as well as for aluminum window frames, doors, coping, soffits and decorative interior accents.
The range of spattercoat applications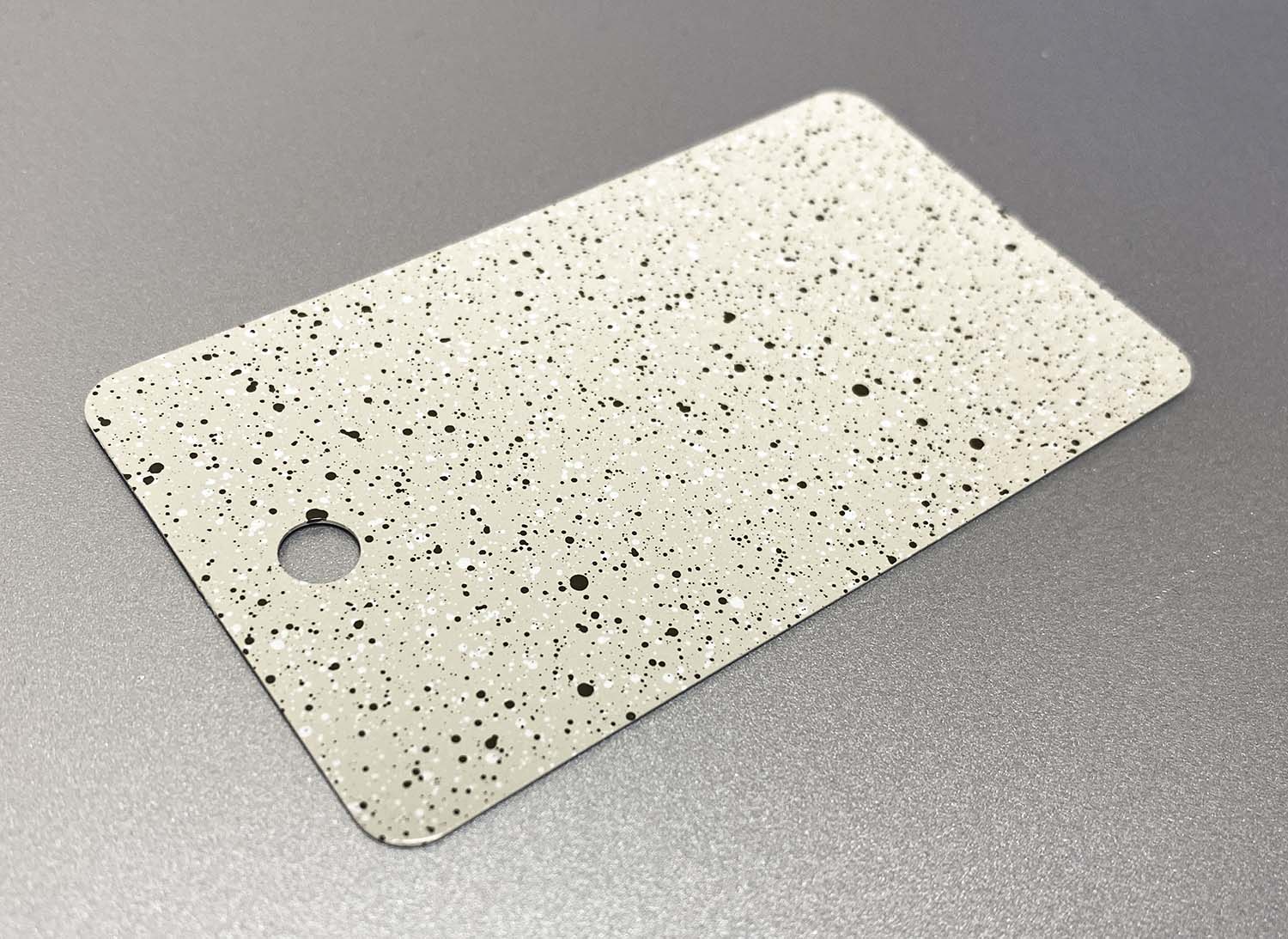 To achieve your envisioned appearance, multiple colors of architectural coatings are applied on top of a solid undercoat in a handcrafted pattern to create your one-of-a-kind lightly textured, finish. The paint spatters can be many or few, large or small, thick or thin, speckled or swirled to produce the desired three-dimensional depth and textured effect.
Every spattercoat finish color and pattern is personalized to the project. You can create a dramatic accent or feature wall with bold, primary colors over a light base coat. Try the reverse using a dark or black base coat with bright, light colors on top. Bring together corporate, brand or school colors into signature architectural detail, or seamlessly tie an entire color palette together.
For an elegant touch, you can explore dark undercoats as the foundational color for simulating granite, such as on aluminum column covers, or slate to complement a roofline or wall cladding. The right selection of brown or gray tones spattered over black can produce the appearance of aged wrought iron or steel for aluminum railings or window framing members.
Red and brown tones for a base color can be paired with dark or light colors for a brick-look effect. Lighter color undercoats are commonly applied to match concrete, marble and other stonework.
Case Study: Coleman Highline complex in Silicon Valley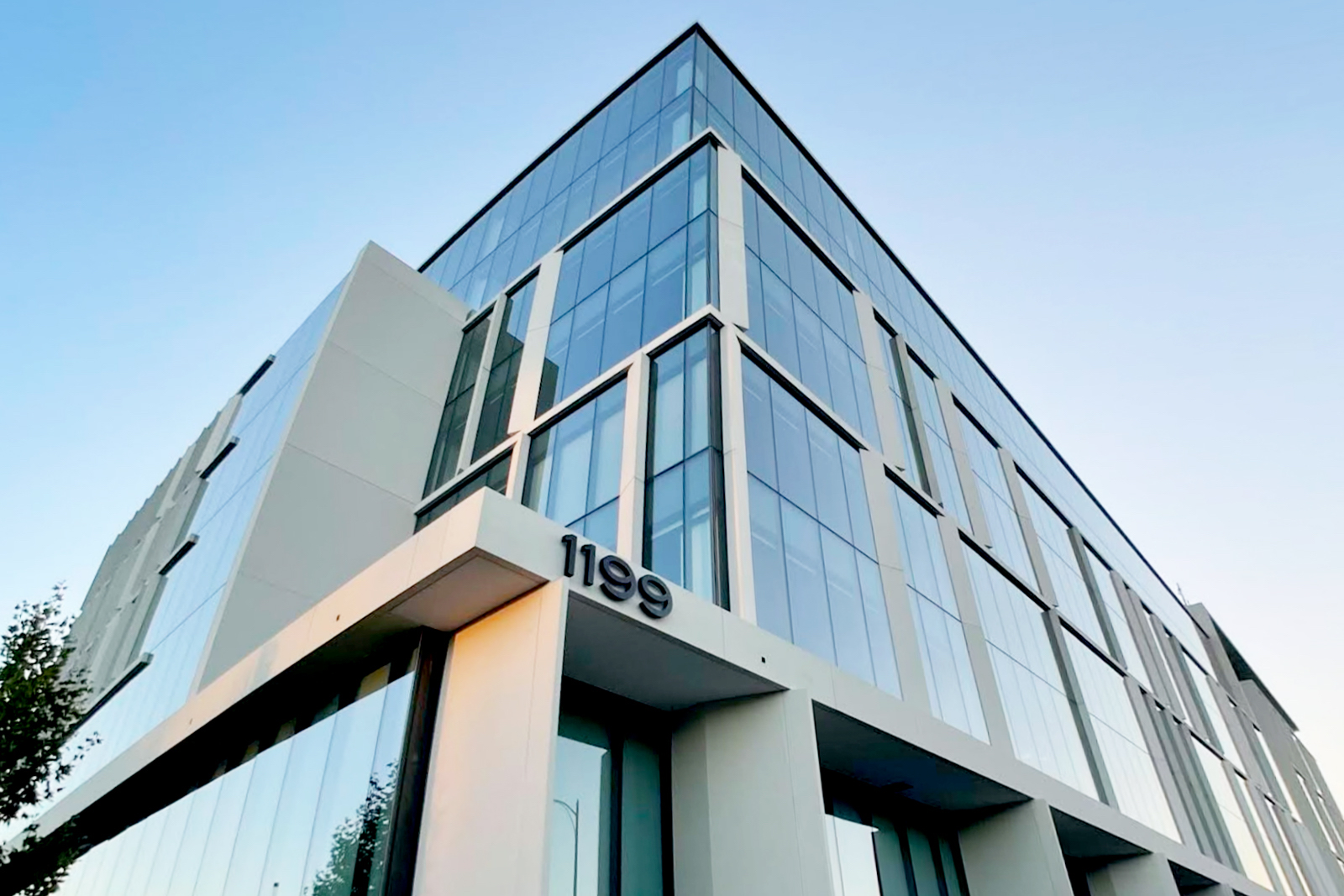 Part of the high-tech Coleman Highline complex in California's Silicon Valley, the new 1199 Coleman office building, showcases a one-of-a-kind spattercoat. The specialty finish visually harmonizes hundreds of articulated, vertical, aluminum sun shades on the upper stories with the glass fiber reinforced concrete (GFRC) that clads the ground-level podium. A precise palette and spattercoat application replicates the GFRC's color and pattern.
Architectural Glass & Aluminum coordinated 1199 Coleman's custom color match and specialty finish with Linetec, as well as designed, engineered and installed the entire façade system. Designed by Gensler with design-build contractor Devcon Construction, the high-profile project is pursuing LEED certification through the U.S. Green Building Council.
Spattercoat considerations
Even when a spattercoat finish mimics other materials, it can provide the same, consistent, reliable performance as all other architectural coatings for aluminum. For exterior applications and high-traffic interior surfaces, specify a 70 percent PVDF resin-based coating system applied to meet industry-leading AAMA 2605 standards. These painted finishes exhibit outstanding resistance to humidity, color change, chalking, gloss loss and chemicals, ensuring a long-lasting, durable finish with minimal maintenance.