YKK AP Seeks Academic Partnership to Develop Construction Tech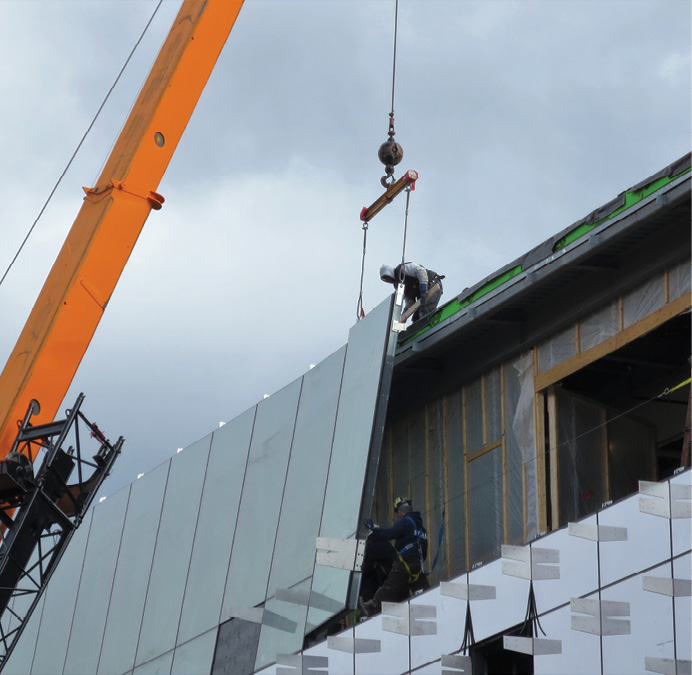 YKK AP America is looking to make Industry 5.0 a reality, with some help from academia. The company began a partnership with Carnegie Mellon University's Computational Engineering and Robotics Laboratory last May with the purpose of developing technology to counteract the entrenched skilled labor shortage. 
The company's researchers, along with CMU researchers, led by professor Kenji Shimada, are investigating the application of robotics and IT for the installation of fenestration products at jobsites. "A more diverse methodology such as collaboration with multidisciplinary partners, including academia, can only increase the chances of solving big problems," says Oliver Stepe, president of YKK AP. 
Finding a research partner
YKK AP reviewed several potential research partners before deciding on CMU. "CMU has a strong culture that values academic-industrial collaboration," says Stepe. "To our knowledge it is the first university to establish a degree program on [artificial intelligence] and has an overall strength and core competency on AI and robotics."
Research and development
The results of the collaboration are still in an "incubator stage," says Stepe. "The team is assessing existing digital transformation and/or automation technologies that may already exist in the marketplace but have not yet been applied to building and construction," he says.
Future plans
The company hopes that the collaboration results in some "quick wins" before the company expands the project and adds more researchers, says Stepe. "We see the need for digital transformation as a bigger topic that can benefit society as a whole and have been outspoken and transparent on the topic," he says. "This initiative is in firm alignment with our corporate philosophy, The Cycle of Goodness, which states that no one can prosper without rendering benefit to others, a concept not unlike Andrew Carnegie's own philosophies."