How and Why Sunshades Can Make Your Project Attractive to a GC
What you need to know about trends and performance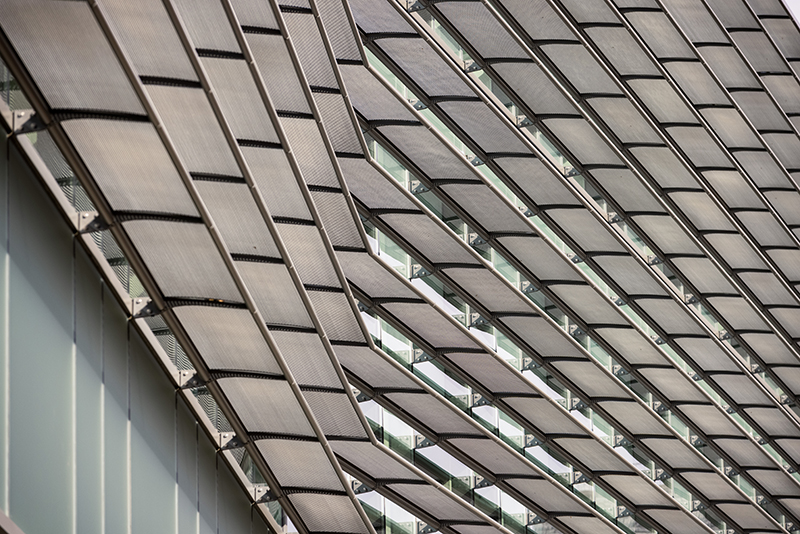 A sunshade—sometimes referred to as a sunscreen or brise soleil—is an integral part of many building facades and serves both functional and decorative roles.  While it used to be that general contractors often wanted to value-engineer these elements off the job, now sunshades are actually a great way to add value to your package, even if the sunshades are not attached to the curtain wall system itself.
Sunshades have also evolved in the 27 years I have been peddling them, and all for the better. Here's what to know about sunshades right now.
1. Sunshades help to reduce energy costs
As I joked above, the sunshade used to be the first thing a GC would look to cut when budget became an issue, as in the past it was mostly used as a decorative feature. Now, that is not the case—sunshades are part of the building's façade and are considered just as important as the HVAC system. The sunshade helps to reduce heating, ventilation and air conditioning costs and enhance the overall comfort within the building.  That means, it's now harder to VE them off the building—to do that, you would need to redesign the entire HVAC system
2. They also add color and depth to the facade
The decorative feature of a sunshade is also important as it can be a cost-effective way to add some depth to the façade.  This can be done by using either a horizontal or a vertical sunshade.  Often the sunshade is a different color than the curtain wall or building façade, creating color contrast. 
3. Make sure you understand vertical sunshade installation
Vertical sunshades have become very popular as of late. What is important to keep in mind when doing a vertical shade is how far you are looking to span, and how many attachments you will have. 
Here is an example: a piece of perforated or solid plate may be able to be a thinner plate if your attachment points are every 4-6 feet, but if they are further apart you may need to get as thick as 3/8-inch and or add a bend for strength. 
4. Choose sunshade suppliers carefully
Like any other building component there are good suppliers and there are bad ones. If you are not sure, you can ask me and I will let you know who the good ones are…
In all seriousness, you just need to know who to use for different applications and designs.  Your potential suppliers hopefully can send you some references for past projects and similar projects they may have done. You can check out their websites and get a feel for who else they may have worked with.
Once you have your first one under your belt you will start to look at whatever other products you can include in your bid package to make your company look more attractive to the GC.