Legacy looks or future focused? All are possible with high performance finishes
Finding the right finish for your project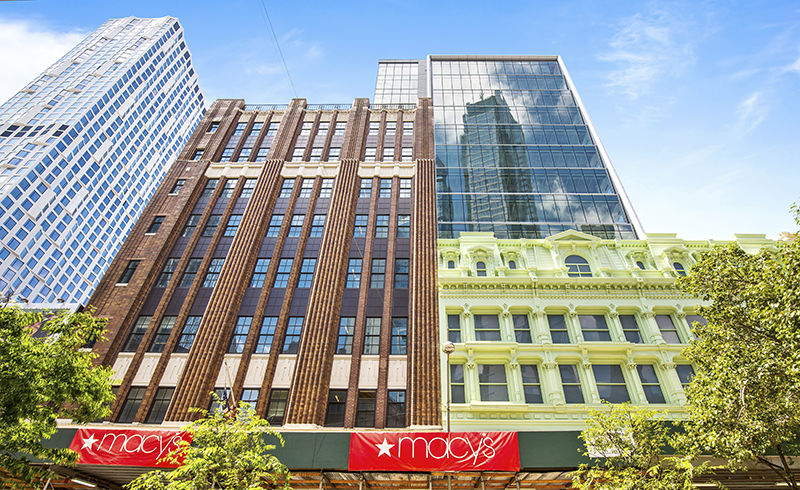 Architectural styles have an enduring nature that span and shape our communities and culture. To reflect or replicate historic, nostalgic and legacy looks, design professionals want to craft the appropriate match.
When a future-focused, modern architectural statement is preferred, time-tested finishes and techniques offer a sleek, shiny, attention-grabbing aesthetic. Whether your project is old or new, properly specified and applied finishes will deliver durable, high performance.
Color-matching legacy looks
"Everything old is new again," wrote Jonathan Swift, and his words remain true centuries later. While some styles may be best left in the past, many recently overlooked colors are back in vogue.
Understated and dusty primary colors, like Military Blue and Colonial Red, are comforting hues inspired by shift from the 1960's bold colors to the slightly subdued tones of the 1970's and '80's. Beige, which was all the rage in the late '90s and early 2000s, remains as adaptable as ever. Earthy tones with blue tints, such as Dark Ivy and Hartford Green, have reappeared as popular choices for today's biophilic design trends.
Beyond standard color palettes, custom color matching abilities allow replication of almost any retro tone in 70% PVDF finishes for your aluminum products. Want to match a 1950's classic car, a 1960's mod print dress, a 1970's wood cabinet or a 1980's pop art print? Finishing partners with in-house lab will have the tools and experts to create your color.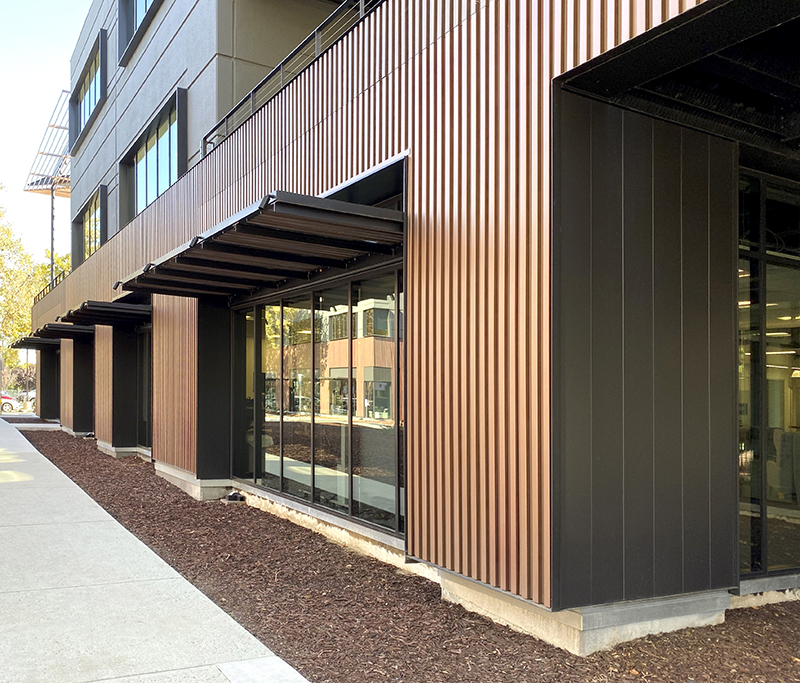 Pre-weathered finish options that are long-lasting
Vintage and pre-weathered finish options can blend a newly constructed project with surrounding heritage properties or preserve the original appearance of an existing structure.
Exposed to climate and time, true copper evolves to a minty patina. If this end result is the color of choice, but the material of choice is aluminum, PVDF architectural coatings provide the opportunity to create the desired appearance at the time of installation. If the natural metallic luster is what the client wants to see, Copper Anodize maintains the original shine throughout the long lifespan of your finished aluminum products.
Textured wood grain finishes also can transform your aluminum with tactile grain lines and warm colors to replicate a number of tree species presented as either sun-aged and well-worn or freshly sawn and perpetually new.
Different looks, all high-performance
Whether you are selecting an antique wood grain, a modern metallic anodize or a custom-matched painted, you can rest easy when you select high-performance finishes and an experienced partner. Specify AAMA 611 for anodize and AAMA 2605 for architectural coatings for optimal results with exterior-facing building products.
The almost endless possibilities for architectural aluminum finishes can bring your project to life, whether you want the project to like it's been there forever or it came from the future.