Rethinking the Norm: 3 Ways to Specify the Right Facade System
Overcoming preconceived notions and considering all options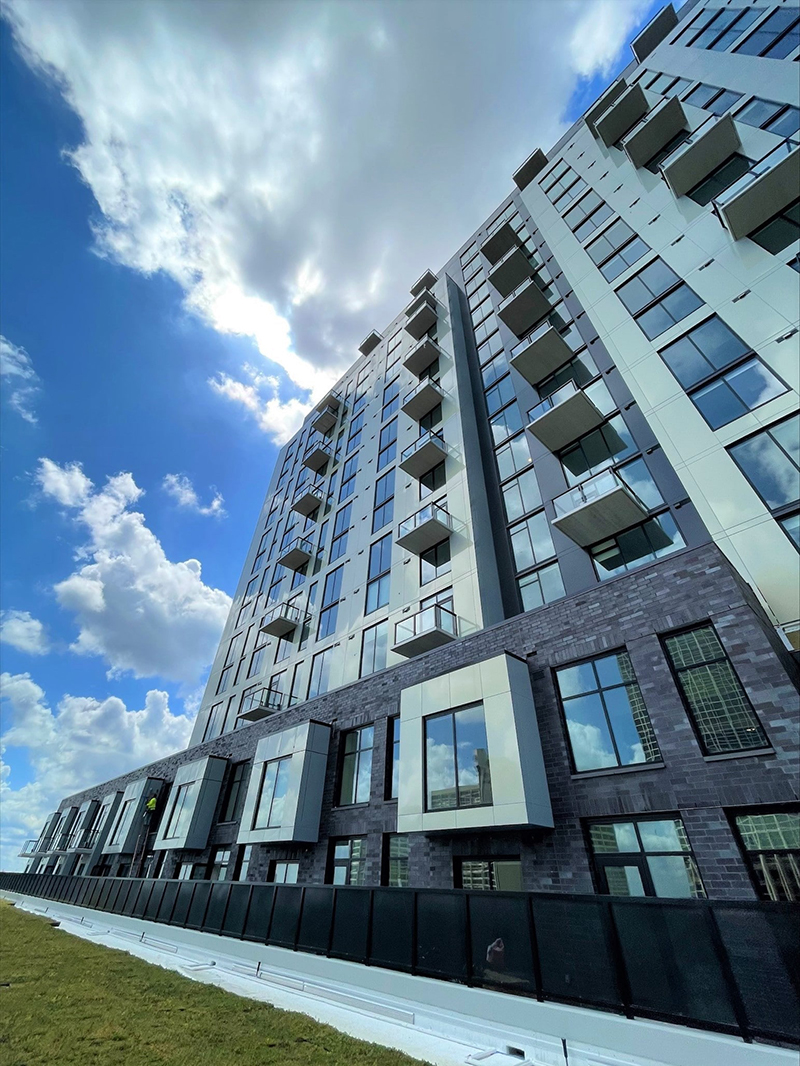 Rarely do we as architects and contractors define product specification as a straightforward process. And for good reason. When it comes to selecting the right system for your project, there are many factors to take into consideration.
But are the factors that you typically consider the ones you should be paying attention to? Should the building vertical or project dictate the right facade system?
Most of us have preconceived notions about which facades category is appropriate for our project, and if I'm really being honest, we all share what I like to call "tribal knowledge" that dictates our criteria for selection, be it the most economical option, a certain aesthetic, or even the basic prescriptive requirements.
Yet, with advances in facade systems and the technology that enables them over the past decade, it may be time to rethink the norm. Here are three ways to rethink how you specify product.
1. Start product specification with the end result in mind.
Approach the product specification process by looking at three basic factors.
First, what condition/s are you trying to apply the product to? For example, is your building in a cold weather climate or does your project require a faster close-in?

Second, what is the prescriptive performance requirement? Does it need to meet a specific acoustic, thermal, or blast requirement?

And lastly, what aspirational performance goals do you have for the project? Are you hoping to achieve LEED certification?
2. Reconsider all the products available for the facade.
Remember that "tribal knowledge" I referenced earlier? This is where it typically comes into play. In order to truly innovate our buildings, we need to retrain our brains to look at the big picture before we specify the facade.
For example, storefront has traditionally been used for typical "storefront" projects, like a one to two-story brick or stucco shopping center, and window wall has typically been the go-to facade choice for ribbon wall applications on low to mid rise office and residential buildings. Curtain wall has always been seen as the go-to application for high rise buildings.
However, in recent years, we've seen a desire for architects to design more creatively, with less, which makes window wall a great choice for mixed-use buildings. They compartmentalize sound and can be installed with slab edge covers to simulate the aesthetic of a curtain wall.  Not to mention, they can also be shop-glazed and installed in panels to reduce field labor and close-in time.
The bottom line—by rethinking a product's application and understanding its true versatility, you're no longer pigeonholed to specifying a specific facade product. You're now choosing a solution, and have more facade options to meet your building's needs.
3. Collaborate with all project stakeholders.
At the end of the day, the key to success is early collaboration. By getting the building products manufacturer, glazing contractor, and architect in the mix early in the design process, you can be sure to ask the right questions and deliver the right facade for every project. Remember: know the building's prescriptive requirements, understand the design intent and any complex or unique conditions. With those basic elements, the material experts can help deliver on all of the requirements for your project in the most effective and efficient manner.