Women in Construction
A conversation with Heather Pavlas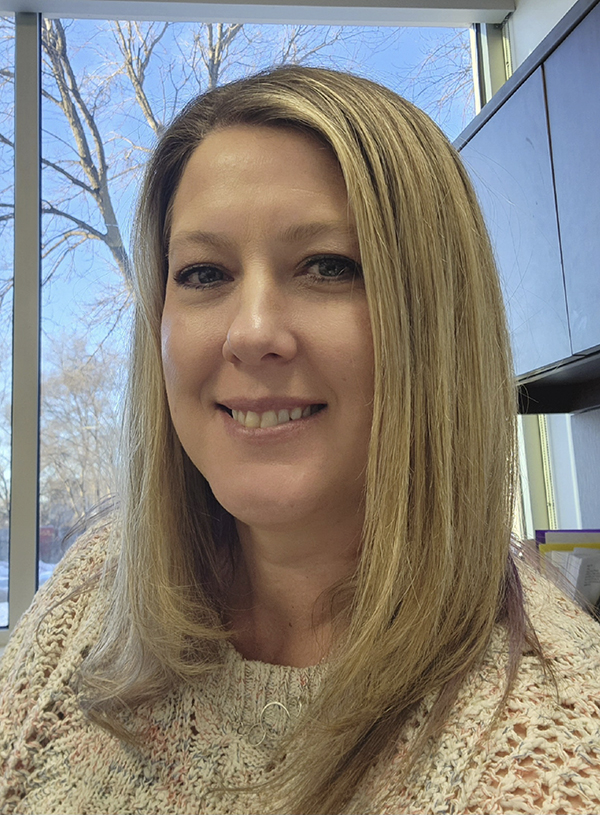 To celebrate Women in Construction Week and Women's History Month, Glass Magazine sat down with a few women in the industry to discuss their experiences. Assistant Editor Rachel Vitello spoke with Jessica Hanson, sales manager with Heartland Glass, a division of Brin Glass Company, formerly known as Brin Northwestern Glass Co.
This is the interview Heather Pavlas, project estimating manager with Northwestern Glass Fab, owned by Brin Glass Co.
Heather Pavlas
Project Estimating Manager, Northwestern Glass Fab
Q: How did you get started in the glass industry? What drew you to the industry?
A: I was actually just helping out a friend. [Brin Glass] needed help answering phones and I was waiting to see if I passed my licensure test for teaching and I just never looked back. 
Q: How long have you been in the industry?
A: I've been with Brin for 16 years.
Q: How have working conditions changed since you've been in the industry, and how has the number of women in the industry changed since you've been working?
A: I've seen much more women in leadership within our company. When I first started, I believe we had one woman as a customer service manager, the rest were all male.
Now, two of five managers are women, and 42 percent of our executive leadership team are women. So it's been quite the change. We still don't have many women on the production floor or in glazing. We have two women glass workers within the Brin company. We'd like to get that up. 
Q: What does the glass/construction industries have to offer women?
A: There is so much opportunity on all levels. From being in the field or in the office, marketing, customer service, sales, it's endless. That's not just for women, too. For all, the industry is in need of talented people. It seems like we're struggling in the trades to get the younger generation interested.
Q: What are the benefits of being in the glass industry as a woman?
A: I have been given so many opportunities for my growth and development. I've had six positions within the company, starting out answering the phones, to being the project and estimating manager. I run the estimating department for glass and metal. The opportunity was given to me and I know it could be given to any other woman that has the drive to continue to learn and grow in this industry.
I've only been with one company, so that makes me a little biased to Brin, but they've given me so much opportunity. I wanted to learn about high volume glass sales and metal sales and what goes into glazing and aluminum and they gave me that opportunity and saw my potential and gave me all the training I needed to continue my growth. That's what makes me feel like there's opportunity everywhere else too.
Q: How have conditions changed since the pandemic for women in the industry?
A: The opportunity to work from home is way more acceptable. Before the pandemic, I never worked from home and I have two young kids and it was pretty nuts. That forced the shift to allow people to work from home and see how productive people could be.
You can be extremely productive from home while still caring for your family. I think since the pandemic I've found a lot more support groups. I got a mentor in the industry. I found NAWIC, it's a fantastic support group for women in construction. It's amazing. With that, I feel from the pandemic it's shown we can do work and be able to meld family and work more without it being looked down on.
Q: Overall, how has your experience been in the industry?
A: Positive. I feel extremely lucky to be part of the Brin family. I got my licensure for teaching and [Brin] made me shift my career path just because it's such an exciting industry that's everchanging, always new technology coming out. It made me want to continue to learn about this industry and do more and more.
Q: What would you say to women who are interested in pursuing a career in glass/construction?
A: Give it a shot. Connect with a couple women who they know in the industry and get their two cents. There's a lot of empowerment in this industry. The women are strong. It is male dominated, but I don't feel like I have to prove myself everyday. I did feel that way in the beginning, but I also still needed to learn. Now, its much more accepting. Whether you're a woman or a man, my support system, the managers I work with, are so great. Coming into this industry, if you can see that, it's pretty exciting and would make someone wanna come in.
Q: Is there anything else about this topic you would like to add?
A: Support systems are important. I had Melanie Dettmer and Jessica Hanson both got me super excited for the glass and glazing world. Them and all the other women at Brin supported each other. If you want to do something, go for it.