Women in Construction
A conversation with Marie Staub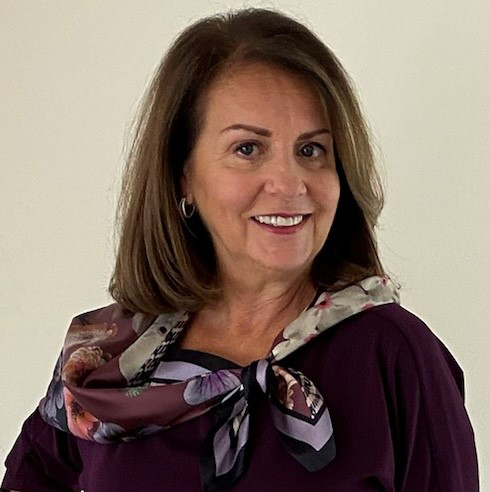 To celebrate Women in Construction Week and Women's History Month, Glass Magazine sat down with a few women in the industry to discuss their experiences. Assistant Editor Rachel Vitello spoke with Marie Staub, who has had a long and successful career within the industry. Staub is the president of WBE Products Corp., suppliers of of custom architectural and ornamental metals and glazing products to the sub-contracting trades, such as curtain wall, windows, metal panels, doors and entrances, architectural grilles, architectural glass and more. 
Marie Staub
WBE Products, President
Q: How did you get started in the glass industry? 
A: While I was in college and a temp for the New York City Public School system, I took a part time position for a custom glass fabricator in Brooklyn, Colonial Mirror and Glass Corp. 
Colonial was a second generation, family owned manufacturer.  They serviced many trades which included woodworking, store fixture, distribution of case goods and stock, operated a silvering line to custom manufactured mirror, and operated the first tempering facility in a radius of 250-plus miles.
Q: How long have you been in the industry?
A: I started in 1983.
Q: How have working conditions changed since you've been in the industry?
A: Since I started working in this industry over 40 years ago things have changed dramatically. The glazing and metal industry was historically dominated by men. From early on, I found a passion in manufacturing glass products, so I approached the owners of Colonial who recognized that I was a quick and hungry learner. Quickly thereafter, I was thrown into the mix; I was given the tools and was taught the skills to become a successful woman in both manufacturing and sales.
I learned machinery and the methodologies of glass manufacturing. After many years, I became Colonial's first female sales manager. I was confident and proud to come to any table to buy, sell, or negotiate; whatever the task, I took it on full steam ahead. This experience gave me the tools I needed to succeed in my own business.
Q: How has the number of women in the industry changed since you've been working?
A: The present architectural and ornamental metal and glazing industry has evolved nicely into a mix of professional women.  It took me years to earn the respect of the previous administrators, although through knowledge, due diligence, and perseverance I believe I have succeeded. I continue to learn every day. Staying current on new products and keeping my ear open for new projects is challenging, but this propels me.   
I founded WBE Products Corp. on a basic principle to provide outstanding products and services to the community every day with a smile.   
Q: What does the glass/construction industries have to offer women?
A: The glass and metal construction industry offers women a vast arena of possibilities. WBE Products is a certified WBE (Women Business Enterprise) Corporation, proudly certified with Port Authority of NY and NJ, Empire State Development, New York State, New York City, State of New Jersey, Nassau, Suffolk, SBE and the Women Business Enterprise National Council. WBE brings valuable mandatory WBE Participation assets for each customer and for specific projects. 
Q: What are the benefits of being in the glass industry as a woman?
A: The benefits of a women in the glass and metal industry brings a host of valuable accomplishments. Prestige, recognition and succeeding in an industry that is not synonymous with women, WBE Products Corp. has broken the proverbial glass ceiling!
Q: How have conditions changed since the pandemic for women in the industry?
A: The pandemic changed the playing field for all. The industry came to a slow crawl, and visiting jobsites and customers stopped. Like the rest of the world, construction came to an immediate halt.
We all learned quickly how to communicate effectively via web-based platforms. WBE Products did stay on course, we ran lean and remained active. Owning a business during the pandemic was challenging.  
Q: Overall, how has your experience been in the industry?
A: My professional life in the industry has brought me great pleasure. I fully enjoy what I do, and this industry has been very good to me. Over my 40-plus years in the glass and metal industry, I have been fortunate enough to do business with companies that have been around for generations.  As I say to my customers, "I have worked with your fathers and your grandfathers". 
Q: Is there anything else about this topic you would like to add?
A: From a young child I learned through example from my parents that hard work pays off. We were taught to be humble, honest, sincere, and hardworking in everything you do, and the rest will come easy. Easy it has not been, but satisfying it has been.