Leo Karas, Former President of Karas & Karas Glass Co., Passes Away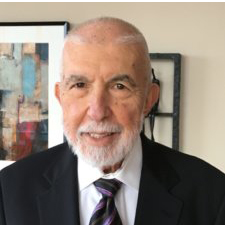 Leo Karas, a glass industry veteran and former president of Karas & Karas Glass Co., passed away.
Leo joined his father, Elia, and brothers, Arthur and Dave, at the family company after finishing a military career. He worked at the company for his entire life, and developed a passion for all things glass. Karas was a founder of the Building Envelope Conference (BEC).
Karas & Karas was founded by Elia Karas, who came to the U.S. in 1912. Karas started a door-to-door replacement glass business that he grew into a glazing business, officially incorporated in 1924.
Leo credited the survival of the business to their ability to endure through rough times, including the Great Depression, World War II, the oil crisis in 1973, and economic downturns including the Great Recession. "We did go through some tough times over the years, but we've found a way to survive and to survive with great strength," Leo told Glass Magazine in a 2017 interview.
Leo's son, Joey Karas, is now the president of the company.
Leo spent his final years in Boston, in a beautiful glass condominium that Karas & Karas built.
He is survived by his wife, Barbara  and their children Susan, Linda, Joey and Matty.