On Glass & Glazing Advocacy Day, Industry Leaders Make the Case for Glass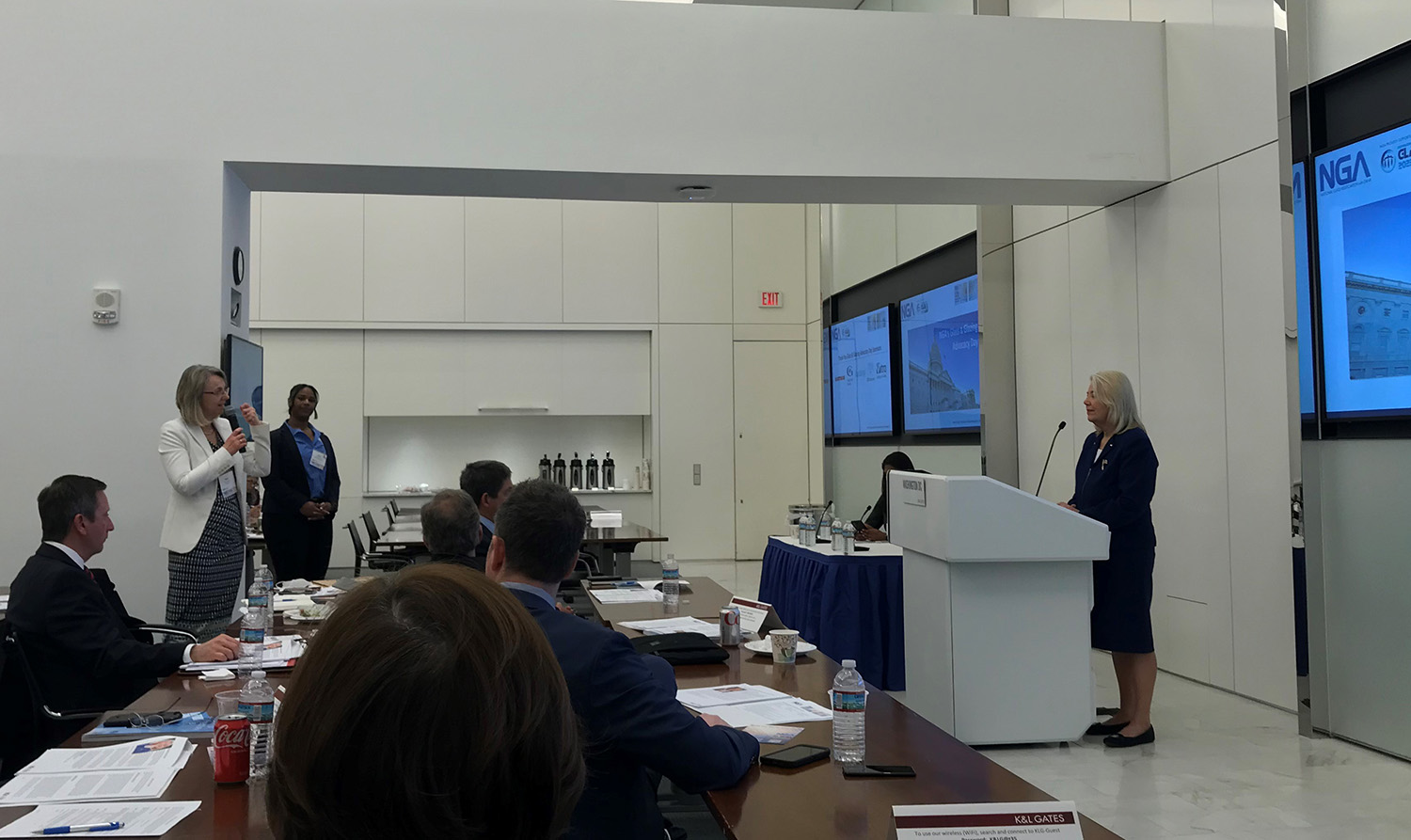 The National Glass Association hosted glass industry leaders on Monday for its first-ever Glass & Glazing Advocacy Day, providing an opportunity for those versed in all corners of the industry to meet face-to-face with their legislative representatives. The event is part of NGA's sponsorship of the International Year of Glass. 
During several sessions with different Congressional representatives, industry leaders sought clarity on critical issues, such as supply chain challenges and glass recycling, and also made a case for glass as a high-performance, sustainable building material. "Glass is magic, and it is a miracle," said Stanley Yee, global technical service and development scientist for Dow, referring to the many building solutions architectural glass offers.
Here are a few takeaways from the first day of meetings, and follow @glassmag for more updates as meetings continue Tuesday, April 5.
SUPPLY CHAIN AND DOMESTIC MANUFACTURING
Several representatives voiced concern over ongoing supply chain issues, caused by COVID fallout, as well as the invasion of Ukraine. According to Rep. Kurt Schrader of Oregon, legislators are currently asking, "what is an appropriate supply chain these days?"
Rep. Neal Dunn of Florida also underlined the importance of bringing manufacturing back to allied countries. When asked about the potential of bringing back photovoltaic manufacturing to the U.S., he agreed, "it's time for us to do some milling and drilling."
GLASS RECYCLING ON COMMERCIAL CONSTRUCTION PROJECTS
Glass industry leaders also asked representatives about construction and demolition recycling requirements. "We don't have the infrastructure to get demolition recycling in place," said Julia Farber, senior strategic manager, circular economy standards, Eastman Chemical. "We need to encourage new collection points, business to business solutions. The recent infrastructure bill does not provide enough funding for commercial recycling."
INCENTIVIZING HIGH-PERFORMANCE FACADES
Another major topic of the sessions was funding and incentives for the building envelope, including retrofits. Helen Sanders, general manager of Technoform, made the case that, in addition to the other incentives for retrofits, such as heat pumps in homes, funding for facades would also be effective as they provide resiliency even when electricity goes out. "People don't understand how good glass is as a building product. Codes are a stick, but we need carrots in the form of incentives to get people to invest in high performance products."
Stay Tuned for Advocacy Day 2
Sessions continue today; follow @glassmag for on-the-spot updates.
Join the Conversation on Twitter, @GlassMag #AdvocacyDay