Connie Ashcraft, ACE Glass Safety Director, Passes Away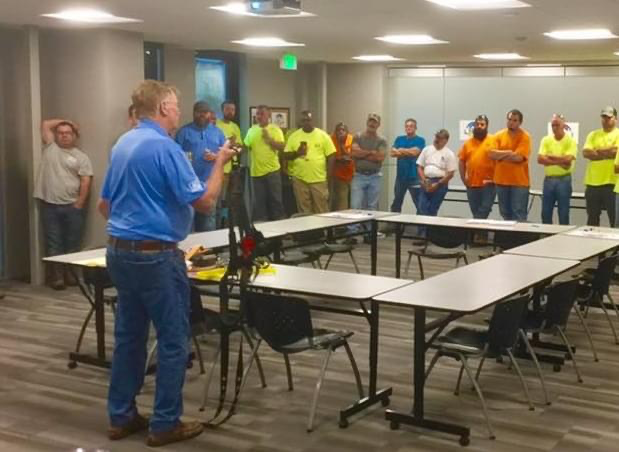 Connie Ashcraft, safety director at ACE Glass, passed away on May 23.
Born in 1944, Ashcraft began his career with ACE Glass in October of 1992 and quickly rose through the ranks to become the project superintendent who would supervise the majority of the monumental projects that the company worked on. His contributions may be seen not only in the numerous buildings that he worked on, but in the lives and careers of the many ACE Glass employees that were trained in the craft under his watch, say company officials.
Ashcraft always took his work personally. He felt responsible for making sure that the people on his crew not only knew the proper methods for completing the work efficiently and correctly, but he also wanted things done safely. His management strategy evolved with the changes in the workforce and the construction industry, as he became more diplomatic in educating the people who worked on his jobs. He took things very personally and felt a huge responsibility for not only the aesthetics of a project, but the performance of the building, and the growth of the people on his crews.
At the end of 2015, the decision was made to add a safety director to the list of permanent positions at ACE Glass. Ashcraft was the logical choice for the job. In this role, he was responsible for directing the safety policy and operations for employees across the company, in both locations, and job sites statewide. He spent hours researching industry reports, visiting with safety officers from other companies, and taking whatever he could away from them to see how they applied to our company.
He never shied away from the latest technology that was used for communication and record-keeping. The programs that he helped put in place have consistently lowered the company's worker's compensation insurance modifier and made ACE Glass and CenterLine Systems safer places to work for the entire ACE Glass Family.
Ashcraft's legacy will continue within the company for many years to come.