FGIA Annual Conference Highlights Industry Trends and Challenges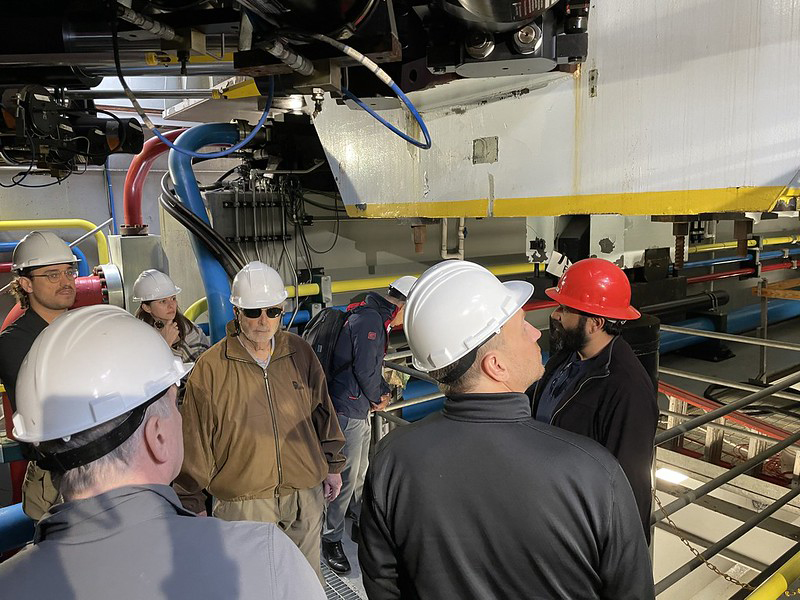 The Fenestration and Glazing Industry Alliance Hybrid Annual Conference—held Feb. 13–16 in Coronado, California—promised to be a next-generation event with plenty of educational opportunities … and I feel it definitely delivered.
While a bit on the chilly side for sunny Southern California, it did nothing to dampen the spirits of my fellow attendees who turned out to network with colleagues, hear from industry experts, share innovative ideas, and immerse themselves in hands-on demonstrations.
In General Session news
Good news for FGIA was that attendance was back up—with approximately 320 attendees on site and around 150 tuning in online—returning to within 10 percent of its usual in-person attendance prior to the COVID pandemic, thanks to both a robust topic lineup and simultaneous remote and in-person sessions, according to officials during the Opening General Session.
"Attendance is very strong and we still continue to have really solid online engagement as well," says FGIA Executive Director Janice Yglesias. "We are back well within 10 percent of pre-COVID numbers. … the silver lining of COVID has been pushing us to have events and maintaining that virtual component. We've been able to reach more people within our member companies … we're glad that we've been able to maintain events and we plan to continue that moving forward."
In addition to its returning conference attendance, FGIA also extolled the recovery of its educational programs' participation, which doubled from 2021 to 2022, and the expansion of its InstallationMasters program. Member feedback encouraged FGIA to add a Certified Professional program, which opens participation to those in the industry with an interest in such areas as marketing, sales and administration but who don't have the product installation experience required for the InstallationMaster program.
Yglesias also reviewed the alliance's strategic objectives, which include purposeful events, excellence in fenestration and glass education, FGIA as a fenestration authority in North America, and fenestration and glazing industry research during the meeting.
Finally, Yglesias unveiled a new $1,000 grant established in honor of former GED Integrated Solutions research and development engineering manager Bill Briese who passed away last year. The Bill Briese Education Grant is available to industry professionals, she said, to be used for educational programs. The first grant recipient will be awarded at the FGIA Summer Conference in Vancouver, British Columbia, Canada.
In addition to Briese, Yglesias and attendees also paused to remember former Endura Products manager of code compliance and certification Mark Fortun who passed away in December, and technical writer and internal auditor Jerry Stanbrough, who served FGIA as a ghost writer for many years.
Innovation and "smartstorming"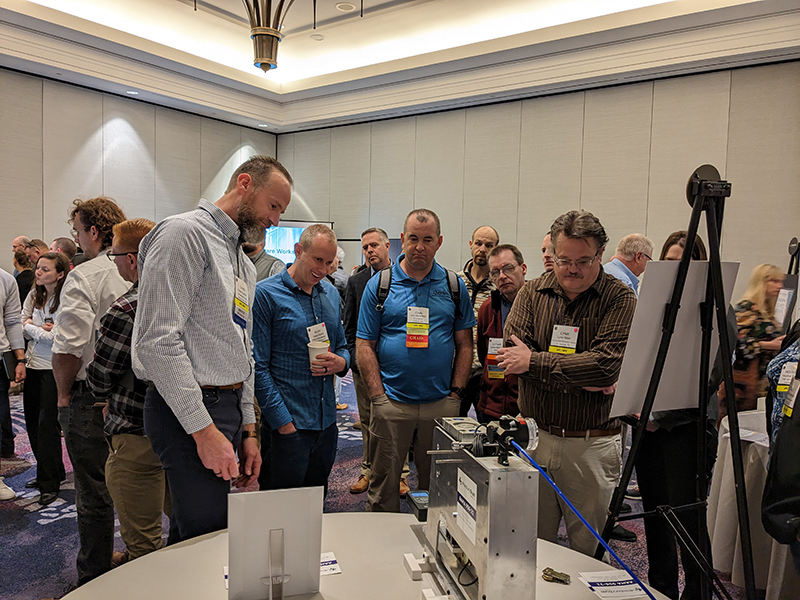 While the topic of innovation certainly isn't new—it's been a buzz word for several years now thanks to the pandemic, recession and labor shortages—it was a front-and-center subject at this year's conference. The "Embracing Innovation in the Windows Industry" roundtable, moderated by Ray Garries (Global Fenestration Advisors) made it increasingly clear that innovation is no longer a "nice to have" but it's a "must have." Those that will survive today's economic environment and succeed in tomorrow's are those willing to continually reinvent themselves, their products, their brands and their processes; in short, the way they do business.
"We are at a time of new breakthroughs in many systems and materials and our ability to harness this creativity sets our future," Garries tells attendees. "We need that same commitment in our innovation missions in our industry." While the pandemic stifled many production or supply chain aspects of the industry, "Innovation is key to our success... There has been a gap and we need to innovate products and processes."
Representatives from three companies shared their experience in pioneering new ideas for the betterment of the industry. Scott Corley with ODL Inc. presented an innovation case study in the form of a retractable screen his company made that people and pets kept accidentally walking through and tearing apart. Walter Simon with Halio Inc. spoke about innovations his company has made in electrochromic glass and the importance of it within the Inflation Reduction Act. Neall Digert with Solatube discussed the role of daylight as a resource—and daylighting as its application— and what his company did during the pandemic to innovate a popular product: their tubular daylighting device.
Working smarter, not harder
Going hand-in-hand with innovation were the themes of on-site safety and initiating quality processes to prevent issues down the line. FGIA's Aaron Blom kicked off the panel discussion—A Quality Systems Approach to Excellence in Commercial Glazing—with moderator Terry Schaefer with AMS and panelists, Jeff Dalaba with AMS, Helen Sanders with Technoform and Chris Giovannielli with Kawneer on understanding the risks created by poor commercial installations and how a system approach can improve outcomes.
The speakers connected installation practices to overall building envelope performance. "Make sure your equipment is calibrated and maintained," shares Dalaba. "Verification checks are important. Having a written checklist of best practices to follow along with. We're really trying to change the culture."
"Competency and quality performance is really critical," adds Sanders. "Focus on installation quality. The IG lifetime can be impacted if the edges of the glass aren't supported properly. Edge clearance, compatibility of materials matter."
"Education and training are key... educate your workforce," explains Giovannielli. "You become a better installer when you understand the 'why.' Our installation instructions include that. As an architect or building owner, they are focused on performance. Do testing early and validate installation.
Safety plays an important part in productivity and working smarter, and an entire session was dedicated to educating attendees about the safe handling and processing of glass.
William Davis with Vitro Architectural Glass presented "Glass Handling and Processing Safety" at the conference, sharing all-too-common common injuries from broken glass, the importance of personal protective equipment, tips for moving and disposing of glass and reminding participants not to become complacent about potential dangers. "You may think you have handled glass a thousand times, but hazards are still there," Davis stresses. "You can get comfortable working with glass and that can make you forget those hazards. Don't get too comfortable."
Deep energy retrofits present opportunities
Kathy Krafka Harkema and Amy Roberts provided attendees with a look at what's going on in the U.S. and Canada in the world of legislative and regulatory action. Inflation continues to be present, interest rates keep increasing, and the U.S. hit its national debt limit—all of these things contribute to, and revolve around, the ongoing concerns of a deep recession.
While that all sounds pretty bleak, the silver lining is that major opportunities exist for manufacturers in the form of clean energy grants and energy-efficiency workshops to take advantage of the states, cities and municipalities trying to achieve net-zero, reduce energy usage, and pursue building energy performance standards.
Additionally, the Inflation Reduction Act passed last year is awarding $250 million for the development of environmental product declaration support for construction, materials and products.
Driven by the U.S. General Services Administration, the federal government is emphasizing saving energy, reducing its own carbon footprint, and aiming for "deep energy retrofits," focusing on a whole system building approach to save significant amounts of energy.
"Our industry comes into play because they focus on natural ventilation, daylight and shading of buildings so there's opportunities for the fenestration industry to provide that along with the energy-saving aspects of reducing a buildings emission through our fenestration products," explains Harkema.
Finally, the U.S. EPA and Energy Star have proposed an energy star most efficient program for skylights and tubular daylighting devices. And not to be forgotten, the Energy Star Version 7.0 rolls out this year on Oct. 23. "As we go into 2023 and 2032, [consumers] will need to choose energy star most efficient products and energy star certified products," Harkema adds. "Energy efficiency is a top priority and is a significant opportunity for [manufacturers]."
ICYMI @GlassMag #FGIAconf