FGIA Covering Canadian Topics at Summer Conference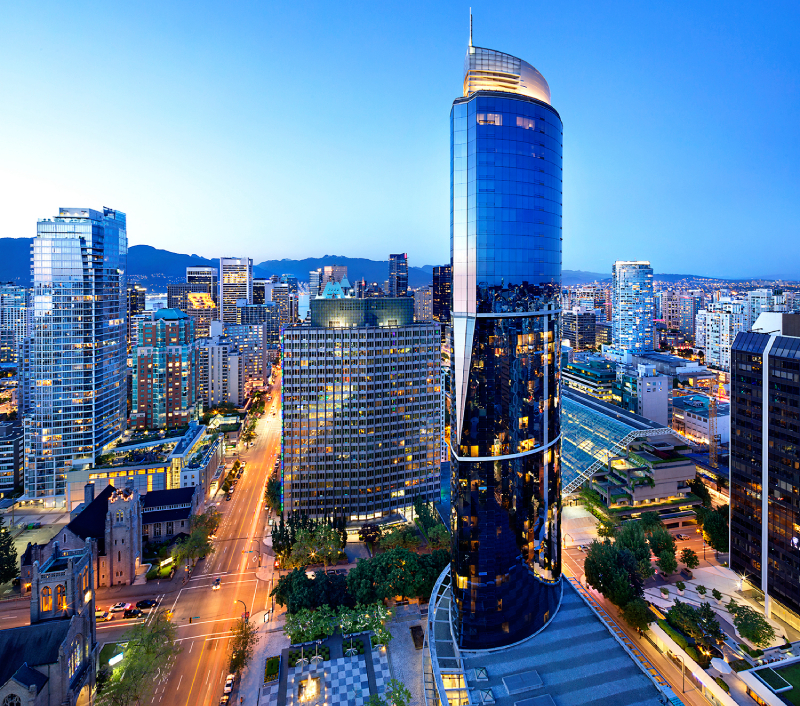 Several topics and sessions specific to Canada are included at the Fenestration and Glazing Industry Alliance 2023 Summer Conference taking place June 12-15 in Vancouver, British Columbia, Canada, including a full day of access for members of the FGIA FENBC Region. Canadian-specific topics include the National Building Code of Canada's goal related to the Path to Net-Zero Houses by 2030 and its impact on fenestration as well as ways to leverage window replacement rebates in BC with qualified installers.
Path to net-zero houses
As the National Building Code of Canada is working toward net-zero houses for 2030, Natural Resources Canada has challenged the fenestration industry to meet their aspirational goal of windows with U-values of 0.82 W/m2K (0.14 BTU/hr*ft2*F) or less for 2030. This session, led by Jeff Baker, a fenestration energy analysis expert with WestLab, will provide updates on the work done for Natural Resources Canada to review the currently available products that would achieve different performance levels on the path to 2030 net-zero houses, the proposed targets for the NBC Tier 5 prescriptive compliance path in the 2025 code, and what it will take in different window types to meet these targets. In addition, FGIA Director of Canadian and Technical Glass Operations Amy Roberts will lead a separate presentation on the latest in Canadian code developments.
Leveraging window replacement rebates
Sponsored by the FGIA Residential Products Council, this informative session will give residential window manufacturers an overview of window replacement rebate programs available in British Columbia that allow companies to leverage financial incentives within the sales process. The CleanBC program in particular requires the use of a Home Performance Contractor Network installer to do the work, netting companies dollars in the form of stackable rebates. Presenter Greg Bloom, manager of industry relations, Home Performance Stakeholder Council, will explain why and how this program and information are important and attendees will gain an understanding of its high relevance to manufacturers.
The Home Performance Stakeholder Council is an organization in British Columbia that FENBC was previously partnered with to provide a fundamentals-level training manual and exam to qualify residential window and door installers focused on retrofit applications. The FGIA FENBC Region is continuing that partnership, educating the industry on the program's availability and helping the program to grow.
FENBC Region one-day access
FGIA FENBC Region members are invited to exclusive in-person access to industry experts covering these Canadian-focused topics, plus bird-friendly glazing designs and standards, a hands-on workshop of glass cutting and washing, and more valuable content throughout the day. Registration includes breakfast, lunch and an evening reception where regional members can expand their networking outreach. Register now open for this in-person experience.
"FGIA is pleased to be in British Columbia for many reasons, but especially because of our new FENBC Region, which provides critical access to information impacting companies in BC and throughout Canada," says FGIA Executive Director Janice Yglesias. "Join FGIA for either one-day access on June 14 or for the entire conference. Either will be worth your time."