Old Guard Reunion Convenes for 6th Annual Gathering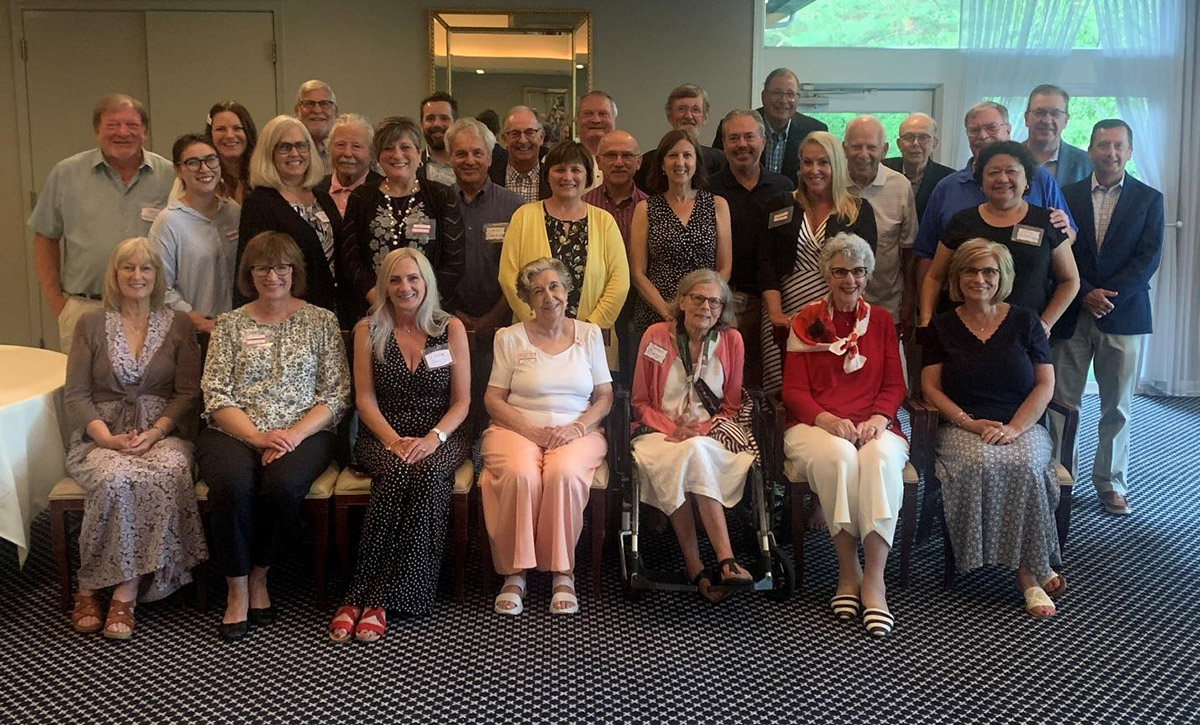 Front Row: Karen Faykosh, Mary Noe, Ivona Gorry, Meredith Gum, Susan Barry, Sharon Joehlin, Roberta Bartoe. Second Row: Kayla Natividad, Barbara Heider, Janice Weinstock, Maurna Rome, Kathy Sullivan, Veronica Lee, Ana Fackleman. Third Row: Gary Faykosh, Ashli Rogers, Jerry Heider, John Colapietro, Henry Gorry, Andy Gum, George Gum, Lee Fackleman, Bill Sullivan Back Row: Tom Noe, Andrew Haring, Geoff Weinstock, Stan Smith, Chris Barry, Ren Bartoe, Stan Joehlin, Pat Rome
Earlier this month, glass fabrication industry veterans from across the country once again convened in Toledo, Ohio for another edition of the Old Guard Reunion, or OGR. Since 2015, this annual social event has opened its doors to anyone associated with the flat glass industry, from industry veterans and consultants, to those active in the industry. An estimated 675 years of combined industry experience was present at this year's event.
Part of the event included the induction and presentation of industry "Glass Hole" awards to those whose contributions to the industry have earned the formal recognition that was created by Dr. Joe Minor. The plaques were fabricated by Bob Brown and decorated by Geoff Weinstock. This year's inductees included: Andy Gum, president, Assured Glass Services; George Gum, retired owner and president of Thomas Glass; Andrew Haring, vice president of business development, National Glass Association; Pat Rome, retired from Brin Northwestern Glass; and Bill Sullivan, president of Brin Glass Co.
"The OGR continues to provide an opportunity for retired and active members of the glass fabrication industry to gather, share stories and maintain, renew and develop relationships in a casual and relaxed setting," says Ren Bartoe. "We've gravitated from specs and codes to conversations about hobbies and grandchildren. It is always held on the second Wednesday of August in Toledo, Ohio, and open to all."
Next year's OGR event will be held Aug. 10, 2022.