Participate in Manufacturing Day to Provide Opportunities to Develop Labor Force
The National Glass Association has put together a toolkit of glass and fenestration industry resources for advancing manufacturing careers. NGA's resources for recruitment & training are available free of charge and include videos, technical papers and practical advice on communication.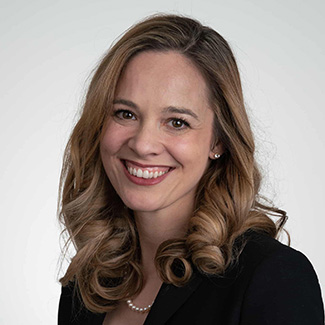 Julia Asoni, senior director of youth engagement at the Manufacturing Institute, the social impact affiliate of the National Association of Manufacturers, shared information and resources during the Fenestration and Glazing Industry Alliance 2021 Virtual Summer Conference for companies to plan successful Manufacturing Day events this fall.
MFG DAY Purpose
Held annually on the first Friday in October with events that continue throughout the month, MFG Day seeks to show the reality of modern manufacturing careers by encouraging thousands of companies and educational institutions to open their doors to students, parents, teachers and community leaders. "MFG Day empowers manufacturers to come together to address collective challenges to help communities and future generations thrive," says Asoni. "It's important to engage students in the industry, as well as the public."
MFG Day is focused on events to promote manufacturing as a career. "You may be experiencing this [labor shortage] in your own workforce, but manufacturers need to hire 4.1 million workers in the next eight years," says Asoni. "Right now, there are 851,000 manufacturing jobs open."
The MI's initiatives support women, veterans, students and workers through skills training programs, community building and supporting the advancement of careers in manufacturing. As the workforce development and education partner of NAM, the Institute advises manufacturers, equipping them with resources to solve the industry's challenges.
Focus on Students
"We must increase awareness and change misconceptions of manufacturing among the emerging and existing workforce," says Asoni. "Student engagement requires outreach to youth, parents and teachers. "We collaborate with schools, communities and the manufacturing community to create compelling content and experiences. Field trips with schools are a great way to introduce students to manufacturing."
Asoni says that through her role, she works to shift the focus to students. While she admits students, including those as young as middle school, may not seem like a priority with the current number of open jobs, it is crucial to "excite students about the industry now, for the future."
Asoni encourages companies to include next steps for students. Things like having a website landing page to direct students to, and/or including a call to action, can increase response following an event. Asoni also recommends registering one's event with the MI, making it easy for both area students and local legislators to find and promote.
MFG DAY Resources
The online resource, CreatorsWanted.org/MFGday, offers tools and tips for companies to host MFG Day events at their facilities this October. The MI offers host tool kits, webinar recordings on best practices for hosting events, points of contact for questions and more. Companies do not need to be a member of NAM or a sponsor of MFG Day to participate.
"The greatest influence on perception is personal experience," says Asoni. "That is where Manufacturing Day comes in. For more than a decade, we have worked to build momentum for manufacturers to open their doors and host the general public. Manufacturing is not dark, dirty or dangerous. Manufacturing does not necessarily require a four-year degree yet can have some fantastic outcomes for students."
According to Asoni, MFG Day offers typically more than 3,000 events across the country. Last year's online MFG Day events were viewed by more than 27,000 viewers.