Technical Leaders Come Together for NGA Glass Conference: Chicago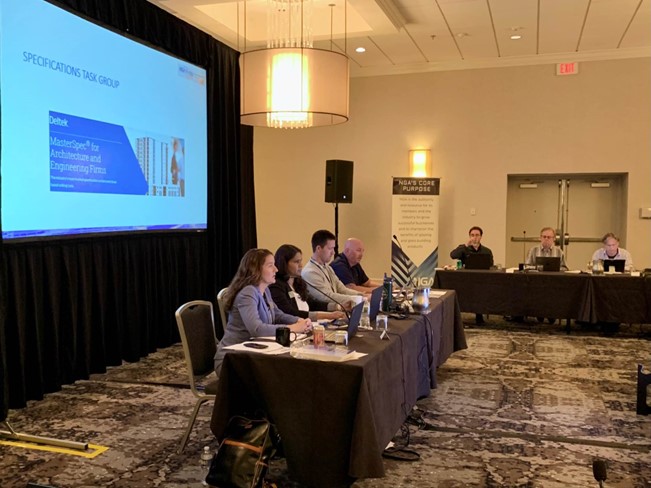 NGA Glass Conference: Chicago kicked off July 18 at the Renaissance Chicago North Shore. The conference, which is hosted by the National Glass Association and runs through July 20, has brought together about 100 representatives from glass fabricators, manufacturers, suppliers, glaziers, association groups and more.  
Leading the conference agenda are discussions of post-fabrication edge grinding of laminated glass, envelope backstops in the energy codes and the glazing industry's impact on active shooter standard.
"What makes our programming special, in my opinion, is driven in large part by who is in the room," says Urmilla Sowell, NGA Advocacy & Technical Services Director. "Diversity and quantity of thought, perspectives, experiences. NGA's technical prowess is guided by the powerful insights and collaboration of our volunteers."
Testing on display
NGA Glass Conference: Chicago attendees will get a first-hand look at building product testing. Day two of the conference includes facility tours of the local test laboratory facilities for UL and Wiss, Janney, Elstner (WJE).
The conference also includes a ball drop test demonstration illustrating the differences between laminated glass interlayers in glass guard rails. Glasswerks fabricated the glass for the test demonstration, and Frameless Hardware Co. provided the FHC Achieve Dry Glaze Railing System.
Glass fabricating at the forefront
The day one conference agenda included updates from several groups within the Fabricating Committee, including Tempering, Fire-Rated Glazing and Mirror.
The Tempering session offered updates from the ASTM Committee 14 on Glass and Glass Products, and on two updated NGA Glass Technical Papers, "Methods for Measuring Distortion" and "Best Practices for Heat Soaking."
The group also heard a presentation on the development of a potential test for post-fabrication edge grinding of laminated glass. The market demands such post-fabrication polishing and grinding of laminated products, and some fabricators currently provide the service, say industry representatives, however, current ASTM standards discourage the practice. A small group of volunteers will discuss the topic and bring back recommendations to the NGA Glass Conference: Miramar Beach meeting, Jan. 24-26, 2023.
Follow GlassMagazine.com, Glass Magazine Weekly and @GlassMag on Twitter for complete coverage from NGA Glass Conference: Chicago.