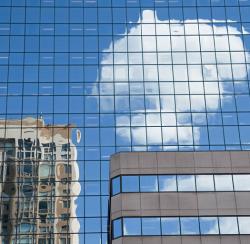 Isra Vision's PowerPlate-3D is part of the company's line of equipment that inspects flat glass products. This new offering provides automated and fast, full-surface, 3D measurement of flatness, waviness and reflection optics of glass panes. 
Precise glass inspection is necessary for quality control but presents challenges. Manual inspection during working hours is not constant, say company officials, and is subject to human error. Other measure methods, including point-to-point analysis, can be time-intensive, they say.  
Added to this is the increased demand for higher quality glass that specialty glass and glazing applications present. "Increasingly popular products such as Maxiglass and switchable glass in architectural applications are opening up new market potential for glass manufacturers; however, these products do demand consistently high quality," say company officials. "These quality standards, therefore, require new procedures for glass processing and finishing, as well as correspondingly accurate inspection processes."
PowerPlate-3D provides solutions that optimize results for these higher quality standards, says the company. The product's non-contact process takes place immediately after glass cutting and covers the entire surface. The system is based on the patented stereo deflectometry technology, allowing it to deliver objective and reproducible results for typical pane sizes, regardless of the position or shape of the glass panes, says the company.
Users can see optical measurements of flatness, waviness and reflection output as an elevation map and also as a vertical and horizontal curvature map. The curvature map is a sensitive tool that visualizes float lines and local rippling, especially near the ribbon edge, which can play a decisive role in further processing steps such as lamination.