New Approaches  to Glass Partition Designs
Modern interior glass partitions are meeting the needs of contemporary next-generation office spaces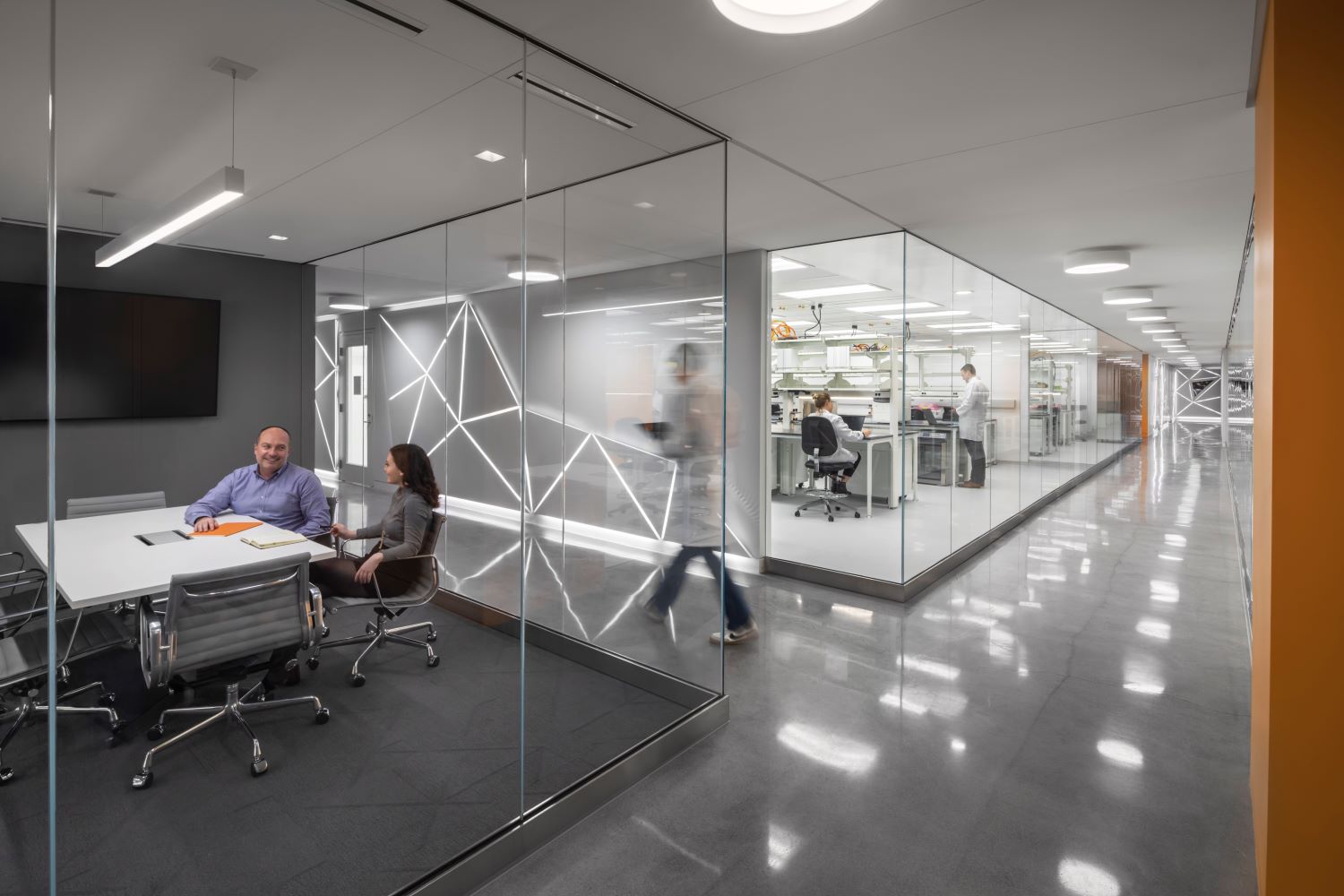 Above: CRL Cascade glass wall office partition. Photo ©Lawrence Anderson.
The push from many companies to bring employees back into the office continues. Whether organizations are pursuing a full-time return or a hybrid model, the design and construction of office spaces are changing to meet the evolving needs of companies and their workforce.
The marketplace requires architects and interior designers to consider employees' physical, social and emotional well-being; energy-saving strategies; sound privacy; and aesthetics as they create modern office spaces.
New interior glass partitions are helping meet the needs of next-generation office spaces. Here are a few considerations driving the use of glass partitions in contemporary office settings.
Daylighting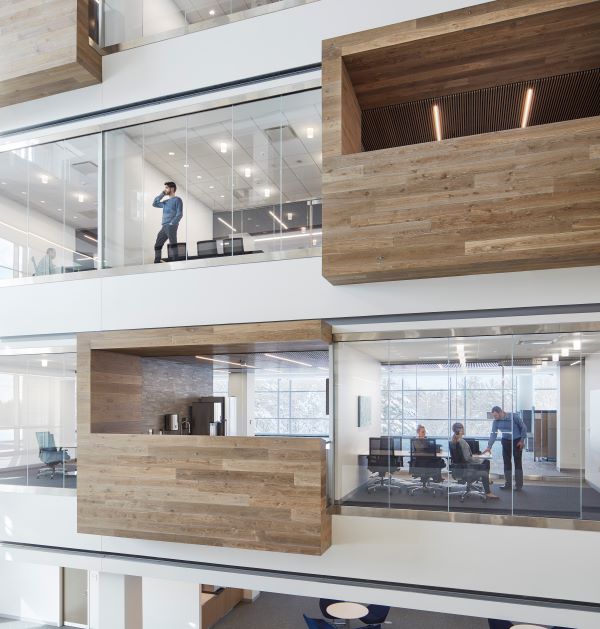 Execution of energy-saving strategies remains a high priority for building owners. Glass partitions help achieve energy usage goals by replacing opaque partition systems with transparent glass walls. Glass partitions allow natural daylight from exterior-facing windows to better diffuse through the interior spaces of the office because they minimize obstructions.
Less reliance on electrical sources for lighting reduces energy costs and decreases a building's carbon footprint. More natural light is also a significant positive psychological benefit to the overall well-being of staff.
There are a host of glass partitions with daylight-diffusion capabilities available designed to maximize the potential of daylighting. Options include frameless systems that feature recessed u-channels or low-profile top and bottom rails to secure the glass. There are also new, freestanding post systems that offer greater floorplan flexibility.
Privacy
Access to quiet and private areas is no longer a perk, but a requirement for employees. To meet this new expectation, architects and designers are creating office models that heavily leverage glass partitions to provide private work and meeting spaces while maintaining a vibrant, open-office aesthetic.
For visual privacy, smart glass technologies with switchable film transform glass from clear to opaque through an electric current and the push of a button.
Another critical component is the reduction of sound. Framed glass partition systems with dual glass lites are the most effective for improved sound mitigation. Available systems feature 1-inch insulating glass that acts as a buffer for incoming/outgoing speech.
Aesthetics
Balancing aesthetic objectives with workplace requirements remains essential. The visual impact of office design remains critical when creating engaging and collaborative spaces, especially in an environment where employees have greater expectations of how an office space should function.
Demand for interior designs that provide alternatives to opaque interior walls is increasing. Interior glass partitions are being successfully utilized to create a sense of openness and transparency and to help attract new talent. The benefits range from staff's physical, social and emotional well-being to a reduced carbon footprint via decreased energy costs. Superior aesthetics bind all of these benefits together, resulting in interior spaces workers will enjoy and be productive in.
Framed, frameless and freestanding-post partition systems all have distinct visual impacts in office settings that make a space unique. For example, systems are available that feature a contemporary floating-on-air door frame.
Takeaways
Creating contemporary designs that today's employees will embrace is a grand vision, one that is being met, in part, by a new approach to interior glass partitions. Ultimately, this vision will be achieved by the thoughtful and careful efforts of the glazing community. Understanding new approaches to glazed partition systems for office designs will prepare glass professionals for success. It will also help companies in encouraging employees to return to the office.