World of Glass 2022 Report
Float producers overcome short-term hurdles as they plan for longer-term industry change
Above: The new 70 Rainey building, which rises above the Austin skyline at 34 stories, incorporates Solarban R100 Glass. Designers selected the product for its ability to achieve energy requirements without sacrificing the visual clarity which allowed residents to appreciate panoramic views. Win-con was the glazing contractor and Northwestern Industries was the glass fabricator. Photo by Albert Vecerka /Esto
Download the World of Glass Database
The World of Glass Map presents the locations of float glass plants around the world and is free to view. The World of Glass database presents sortable information for dozens of float glass manufacturers operating more than 230 plant locations with more than 450 float glass lines. The database includes company and location details for each plant.
This map and database were updated in January 2023. The database is available for purchase in the National Glass Assoc. store and is free to NGA members.
The 2022 Report
For the global glass industry, 2022 was a dramatic year, to say the least. The Russian invasion of Ukraine in February, an ongoing conflict which as of this writing does not have an end in sight, destabilized lives, countries and industries. The conflict has severely affected energy supply to Europe, causing the price of natural gas to surge, further adding to costs and causing cascading effects around the world. 
These challenges piled on top of a situation that was already complicated by continued supply issues from a global pandemic. As floats come online, change hands or go offline, companies mitigate shorter-term instability, while also planning for long-term success by exploring sustainable solutions.
North American supply to remain tight in 2023
Glass demand is likely to again outstrip domestic glass production in North America in this new year. Stephen Weidner, president and head of Architectural Glass North America and Solar Products Groups, NSG Pilkington, says that market demand continues to grow about 2 to 3 percent per year. "That equates to almost a need for a new float not exactly every year, but every other year," he says.
The strain on domestic supply hits downstream companies hard, as most raw glass comes from North American manufacturers. Glass Magazine's Top Glass Fabricators survey, which gathered responses from leading fabricators in North America, found that 95 percent of domestic fabricators sourced raw glass from North America in 2021, 24 percent from Europe and 18 percent from Asia. 
NSG's Weidner estimates that about three float lines worth of glass are imported offshore, comprising about 8 percent of total supply in North America. This last year, that supply was severely restricted due to China's continued COVID lockdowns. "With the COVID restrictions and the lockdowns, the periodic opening and reclosing, the amount of glass coming out of China was severely restricted around the world," he says.
Despite the gap in domestic supply, no significant new float construction is likely, Weidner says, due to the cost and lead times of raw materials needed for a new plant. As of this writing, the only addition to North American float supply is coming from Vitro, which is in the process of adding a third float line to its Garcia float plant located near Monterrey, Mexico.
Canadian Premium Sand, a silica sand producer, now in the process of planning and constructing a new solar glass facility in Selkirk, Manitoba, has no specific plans to include traditional float lines at this time, says President Glenn Leroux, though future phases of development could see an expansion of glass product types, depending on market demand.
In addition to supply, inflation remains a huge headwind for customers of float companies in North America. "Inflation will continue to have an impact as we move into fiscal year 2023," says Weidner. "Some commercial developers seem to be delaying because of the costs of the project." Weidner feels North America will see flat to low single-digit growth from a demand perspective.
Mark Seeton, vice president of sales for Vitro Architectural Glass, says the challenges facing the industry remain complex. "Our customers and Vitro, alike, are definitely facing challenges due to inflation, ongoing supply chain challenges, labor supply, as well as increases in the cost of raw materials needed to produce a wide range of architectural products."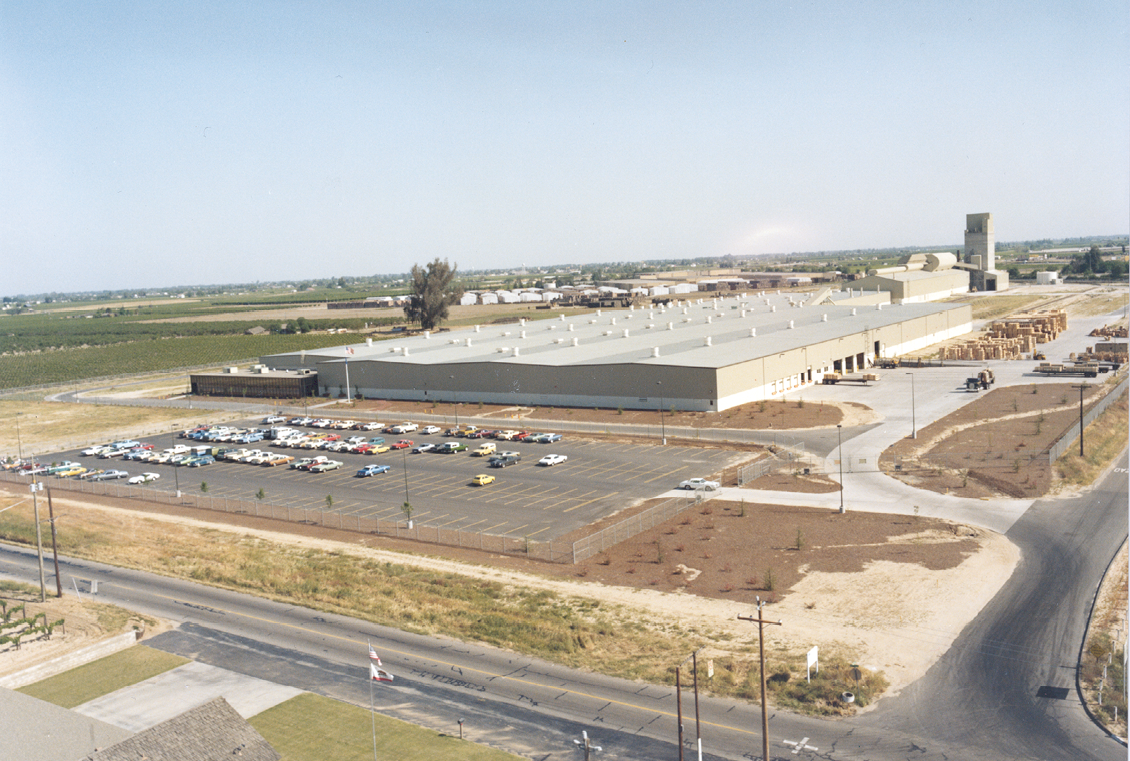 Global investment continues, but an energy crisis challenges production
While major investment in the North American market remains unlikely in the near future, Mexico-based Vitro Architectural Glass is expanding markets, investing in two facilities in Egypt, according to an official statement by the Egyptian Cabinet. The $400-million investment will be exporting product. Saint-Gobain, which already operates a float plant in a joint venture with Şişecam in Egypt, also showed interest in expanding in this market, according to reporting in Zawya. The building materials company announced it will be adding two new facilities, which between them will produce flat glass for local and export markets. 
The European market, of course, saw major stresses this year. Due to the continued war in Ukraine, Guardian Glass ultimately decided to sell its two float manufacturing facilities in Russia, which affected 600 employees. 
The fallout from the war has also meant energy surcharges, especially in Europe, a significant headwind for glass-making, an energy-intensive sector. Data reported by the European Central Bank estimates that in 2019 Russia's energy production accounted for 16 percent of the global supply of natural gas, and the European Union is particularly dependent on Russia for these imports. AGC Glass France announced in October that the company would be closing its Boussois Industrial Unit in France, citing the energy crisis as a major reason. The facility had two float lines.
To weather instability, Şişecam, a float producer based in Turkey, are exploring ways to ensure consistency through vertical integration. "This new era is characterized by volatile conditions globally," says Şişecam Chairman of the Board Prof. Dr. Ahmet Kırman. "The ability to adapt effectively to changing conditions due to breaks in the supply chain is now one of the most important competencies that we should all have."
To weather supply chain issues early in 2021, the company purchased the refractory material manufacturer Refel, in order to help stabilize the company's lead times.  "The acquisition of refractory manufacturer Refel will ensure that the supply risks Şişecam may face will be eliminated," says Kırman. "The acquisition will remove any obstacles to realizing our investments in the planned schedule and reaching capacities that are in line with our growth projections at the right time. The Refel acquisition will positively affect our profitability and will ensure sustainability in Şişecam's manufacturing investments. Acquiring Refel will strengthen Şişecam's strategic position in the European and global glass industry."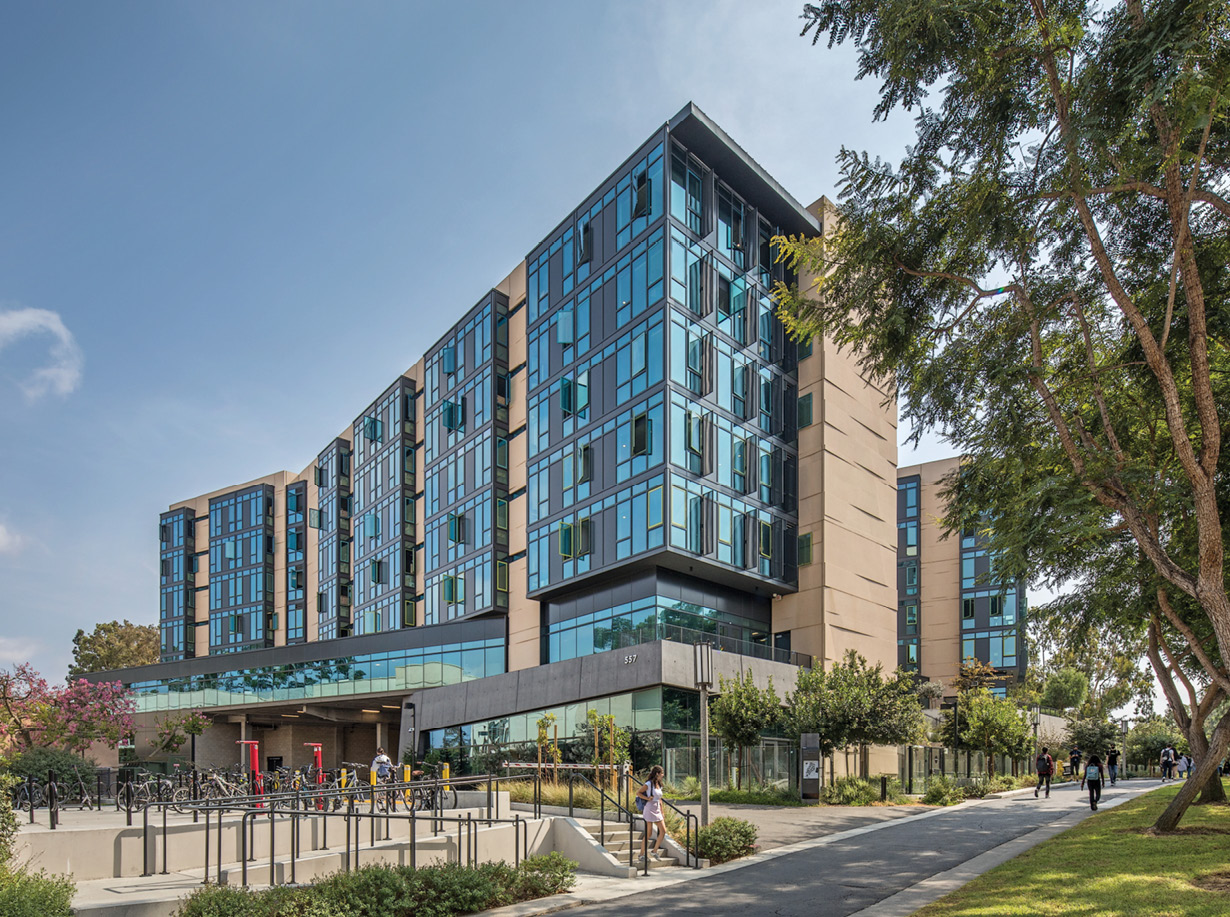 The Inflation Reduction Act opens a new market for photovoltaic glass in North America
Canadian Premium Sand, a silica sand producer, made headlines in 2021 when they announced intentions to build a new architectural glass facility in Canada, representing a return to architectural glass manufacturing. Since the original announcement, the company has shifted to focus on solar patterned glass which will supply manufacturers of photovoltaic modules, an industry which is emerging quickly in the North American market due to the incentives provided in the Inflation Reduction Act. 
"[The Act] was a pivotal event in the industry," says CPS's Glenn Leroux. "It gave 10 years' stability to solar manufacturers, so they feel comfortable expanding. We've heard existing companies [in North America] are going to double or even triple capacity, and there are a lot of new entrants to this market. They are extremely motivated to buy from us, and they can't wait for us to produce glass."
NSG's Weidner says NSG has seen a similar "dramatic influence" of the IRA on PV investment. The new Act will incentivize PV manufacture, as well as products like smart windows, he says, but PV manufacturers, like others in the glass industry supply chain, will continue to face challenges due to the tight North American glass supply.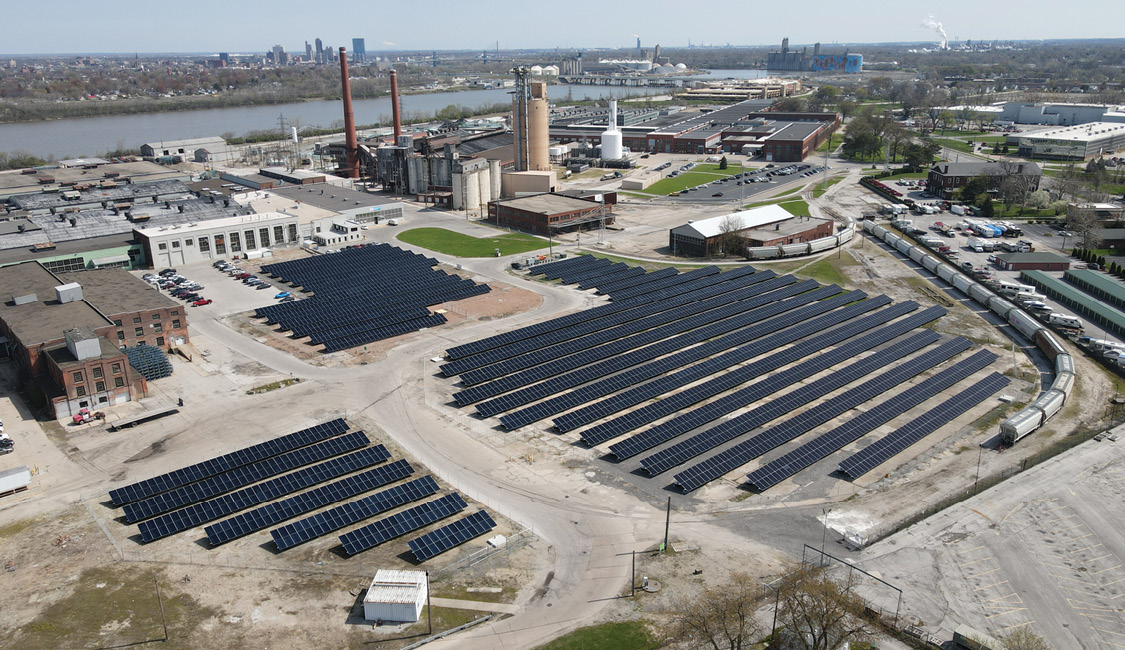 Working to achieve climate goals, major float companies develop low-carbon glass
Sustainability was a major theme at this year's glasstec, the international tradeshow held in Dusseldorf, Germany. A major event of the proceedings was global player Saint-Gobain's formal introduction of its Oraé float glass, which represents a 40 percent reduction in embedded carbon. The reduction was achieved by maximizing pre-consumer cullet—about 70 percent—with a process powered by renewable electricity. 
AGC Glass Europe also announced in July 2022 that the company would release a low-carbon glass range. "Following advanced testing and successful production trials, the company will be producing a new low-carbon glass range, with the possibility of delivering the first orders by the end of 2022," said officials, in a company release.
At a press conference for the official release, Saint-Gobain representatives emphasized that while Oraé low-carbon glass meets current aesthetic standards of clarity, they are looking to architects to decide how to balance aesthetics, performance and energy consumption in future. "We need architectural leadership to show what that new glass is. What should it look like?" asked one of the Saint-Gobain reps. 
Given the interest in reusing glass, there is also a conversation about creating a circular economy, providing an infrastructure for industrial glass recycling. Guardian Glass sees this focus continuing into 2023. "As a company, we are looking for ways to increase our consumption of cullet … in our batch. As part of this, we recently completed a trial using 60 percent cullet," says Jacob Kasbrick, director, commercial segment and technical services, Guardian Glass North America. "We are continuing to investigate ways to increase our use of different types of internal and external cullet, including cullet from fabricators, installers and recyclers in our furnace, and the impact it has on our equipment, the energy consumption of our furnace, the glass quality and the embodied carbon of our products."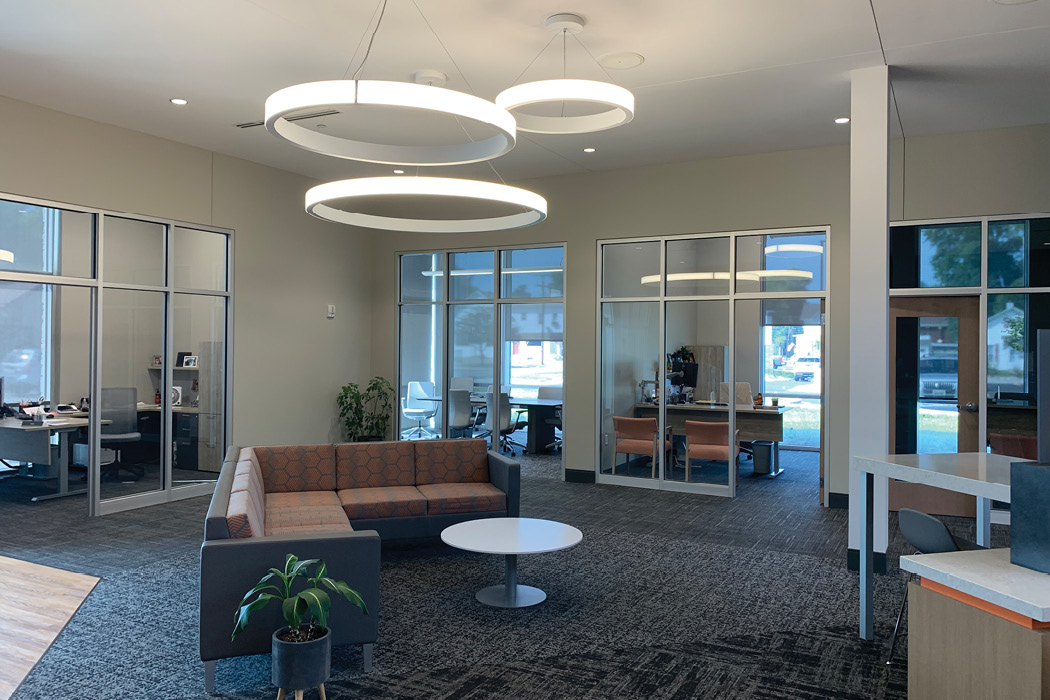 Exploring sustainable manufacturing
In addition to addressing the embedded carbon of its products, the float industry continues to innovate in making manufacturing greener. 
After successfully pulling architectural glass using hydrogen power last year, Pilkington UK powered its St. Helen's facility furnace with biofuel. Made of organic waste materials, the fuel powered the glass furnace for four days, creating 165,000 square feet of glass, and represents an almost 80 percent reduction in carbon emissions compared to natural gas.
Innovating energy type is not new, as shown by Vitro Architectural Glass, which pioneered oxy-fuel technology in the 90s. "[This technology] can reduce energy consumption by as much as 20 percent and cut greenhouse gas emissions in half. In addition to using oxy-fuel technology at three of our plants in the U.S., Vitro also licenses this technology to other glass manufacturers around the world seeking to reduce their CO2 and other greenhouse gas emissions," says Ricardo Maiz, president.
Guardian Glass continues to improve the energy efficiency not only of its furnaces, but also its other float equipment. "The Guardian Glass Kingsburg plant in California developed a bottom-up solution to reduce energy consumption and material wastage during periods of inactivity at its coater," says Kasbrick. "This process is scalable to any of our glass coaters and has also been implemented at our Guardian Glass Geneva plant in New York." 
What's the future of float furnaces?

As companies in the industry face stricter energy-efficiency standards for manufacturing, many are working to innovate technologies and fuels that will make float production more energy-efficient. One person working on this part of greener industry is Erik Muijsenberg, vice president, Glass Service, which provides research and technology in glass melting, among other services. He says there are a few technologies architectural glass producers can consider as possible alternatives to fossil fuels, now or further in the future.


Hydrogen


NSG/Pilkington has shown that float manufacturing can be powered by hydrogen fuel. Hydrogen can be stored for long periods and transported long distances, says Muijsenberg, both advantages. Unfortunately, "green hydrogen," or the most sustainable hydrogen, is not currently available in large enough quantities for manufacturing. 


"Green hydrogen" is produced by electrolysis, using renewable electric energy. This type of hydrogen is also still too expensive to compete with natural gas. So today most available hydrogen is actually derived from natural gas via a methane steam reforming process and ideally capturing the carbon emission from it.


All-electric melting


Another option is all-electric melting, which has a proven history in manufacturing as well, says Muijsenberg. All-electric is twice as thermally efficient as fossil fuels, produces no emissions and generates no dust, meaning manufacturers have no filter investment, and would save on cleaning costs. The setup has similar cost barriers, as well as production barriers; producers are limited to less than 80 tons per day of glass with an all-electric setup, on average.


Hybrid melting or "electric boosting" 


Hybrid melting means manufacturing using more than one heat source. Muijsenberg compares it to hybrid cars, where a battery-driven electric motor adds extra power to a car's engine, the main power source. The electric boosting/melting is more efficient than combustion of fossil fuels, where about half of the energy disappears with the waste gas. This method still uses combustion, but 50 percent or more of the energy comes from electric heating. Hybrid melting allows for flexibility, as it does not require full dependence on electricity.
Download the World of Glass Database
The World of Glass Map presents the locations of float glass plants around the world and is free to view. The World of Glass database presents sortable information for dozens of float glass manufacturers operating more than 230 plant locations with more than 450 float glass lines. The database includes company and location details for each plant.
This map and database were updated in January 2023. The database is available for purchase in the National Glass Assoc. store and is free to NGA members.