Walker Glass Leaders Discuss Top Trends
New bird-friendly requirements, labor challenges, architect outreach and more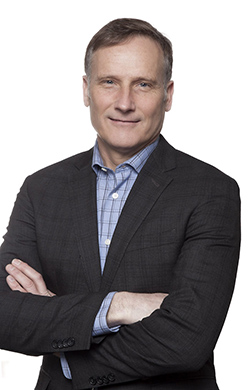 Charles Alexander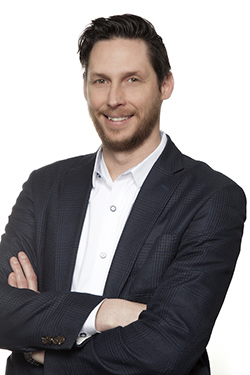 Danik Dancause
Earlier this month, I hopped on a video call with Charles Alexander and Danik Dancause of Walker Glass to get their take on the current state of the industry and leading trends. Alexander, who is the company's vice president of sales and marketing, and Dancause, marketing operations manager, discussed some of the top challenges facing Walker and the industry, including product sourcing, the labor shortage and effectively reaching architects working remotely. They also talked through new bird-friendly legislation and other industry top trends.
Read on for highlights from the interview:
How has architect outreach changed since the pandemic? 
Dancause: A lot of architectural offices are closed. Some others only allow work on a part-time basis. The time of lunch and learns, of cramming 20 to 30 people into sessions, is going to be a rare sight.
We've found that the people with whom you've built relationships call you. They are working in their homes, but they're calling. The kickback is that we are now shipping a lot of samples to homes. The request for samples has just gone up and up. We'll send samples to three or four places [for one firm].
How has Walker Glass navigated continuing workforce challenges?
Alexander: The labor shortage has been a challenge that many industries face. We're not alone. And it's been a struggle. We're definitely short on labor. Here at Walker, we have invested quite heavily in fully automated lines, highly automated lines, and we think this trend to automation will continue in the North American market as labor continues to be in short supply.
How has the pandemic affected product sourcing and delivery?
Alexander: As an essential business based in Canada, we didn't have any trouble getting product across the border. Being a leading supplier in North America, we are able to have products delivered to them quickly. It's been more of a challenge of going across the border to meet with customers. Though, we do have U.S.-based representatives and Canadian representatives.
A big challenge for customers, though, is getting products in general—the material shortages on the raw material side. There is a strong trend of slowing imports from China.
Dancause: The effect of the supply chain is hitting architects as well. We are engaged in conversations about projects coming down the pipeline. "What is the delivery time?" "How much time do I need to build into the schedule?" They are more attuned to this, because some projects have had major delays in delivery. Some architects are thinking they may be better off paying a little more if they are guaranteed to have material.
What is the status of the bird-friendly market?
Alexander: There is a real thirst for understanding the bird-friendly market. This has grown following the legislation hitting New York City, requiring bird-friendly specifications for new projects. It started in the Toronto area, then the West Coast of the U.S. Now it's reaching a tipping point. We can say that, based on internal estimate, growth [in the market] has been almost doubling on a year-to-year basis.
Dancause: The fact that New York City has embraced bird friendly requirements changes the entire dynamic. This is on top of San Francisco and a lot of other areas on the West Coast. There is a ton of legislation from certain parts of the country. Now we're also moving to the core of New York City. It created a rumble. Connecticut is now working on something. Illinois just issued bird-friendly legislation. Maryland and Canada have new requirements.
Are all requirements the same?
Alexander: The market is emerging and fragmented. The requirements vary. This is really a focal point of learning, where we need to assist architects.
One of the initiatives [at Walker] is designed to help the architectural community by offering information on specific regions, so they can understand the legislation that impacts their projects. We call it the Book of Bird Friendly Glass. 
What are other trends you're seeing?
Dancause: We're seeing growing demand for sustainable development. If you don't have an [Environmental Product Declaration], you're not even engaging in the conversation. Sometimes they're required not for LEED, but because [architects and owners] want to make sure the manufacturing is doing what they can.
Another trend on the positive side for glass is all the investment by governments in infrastructure. We're seeing investment in schools, clinics and hospitals. All of that building infrastructure will require glass—glass for privacy, daylighting and light transmittance.
And we're also seeing investment in using glass for the interior. For years, design was trending to wide open offices with very few enclosures. We're moving back to more enclosures, but with more glass. This is a really current trend. The money is there. The funds are there.
Resources

Walker Glass and Vitro Glass have once again teamed up to expand their selection of low-e coated acid-etched glass. Architects now have the choice between two full surface finishes from Walker Textures on surface 1, with Solarban high performance coatings from Vitro Glass on surface 2. This combination provides multiple benefits such as privacy, energy performance and a uniquely appealing aesthetic.

Walker Glass continues its commitment to sustainable and transparent manufacturing with new Health Product Declarations for its mirror product lines. Walker is the first manufacturing in North America to hold HPD on clear, low-iron and acid-etched mirror. These products already promote human well being by optimizing the flow of light through interiors. It is a natural next step to add HPD documentation to the list of benefits that these products offer, according to Walker officials.