Who Wants to Laugh?
Find the funny to help you de-stress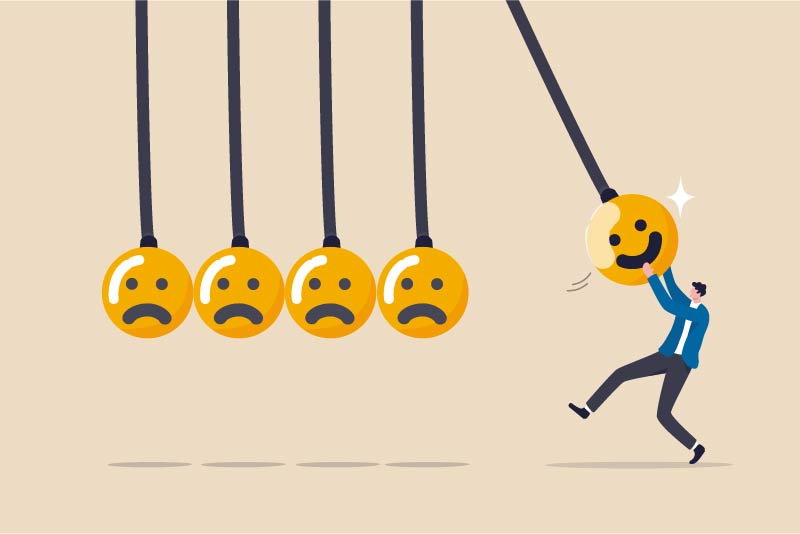 I think we can all agree the pandemic issues are still out there, whether it is a shortage of people to work, material delays, rising costs or handful of other things. It sure can make going to work tough and it can mentally and physically drain you. That is not a good combination. Our health is the most important things we can give ourselves and if we let that go it can cause so many issues.
So that's why you need to find solutions. One of them is to laugh! Whether we escape with a podcast, some exercise, a book, a favorite show or visiting with friends we need to escape. We need to put the phone down, walk away from the computer and allow ourselves to escape all the stress even if it is for an hour.
Listen to podcasts
Every week I listen to the Podcast Smartless. My wife and I were turned on to it around a year ago and it has been a Godsend.
If you are not familiar, check it out, as it is free. It started during the pandemic when three longtime friends and fellow actors Jason Bateman, Will Arnett and Sean Hayes decided to do a weekly call with each other. The premise is one of them invites a mystery guest on and then they spend the next hour talking about this guest's career and life. It is always very interesting, and the best stuff is when they rip on each other or themselves. It is all in good fun, and they are hysterical.
Whenever I am done with an episode, I cannot wait for the next one. I finish each episode with a big smile on my face and my kids say I am someone that doesn't smile much. I always tell my kids maybe if they gave me something to be proud of I would smile more...just kidding I don't say that, but I think it…
Enjoy comedy and standup
I also like to listen to other comedians. Some of my favorites are Jim Gaffigan as he is a pretty clean comic, but has a great delivery and is self-deprecating. Another one that makes me crack up is Sebastian Manicalco. He is a fellow Chicagoan and loves talking about his Italian background and family. He is very animated in his delivery, and it makes you hang on his every word. Finally, there is another local Chicagoan who opened for Sebastian on his national tour and happened to go to my highschool, although he is a few years younger—Pat McGann is very creative and his topics are very relevant for family stuff and marriage. I have seen all three live but also listen to them online or YouTube clips.
Get out to industry events
I can also tell you get out to industry events and mingle with others. I just went to the Chicagoland glaziers outing and had a great time catching up. I always go to BEC and the GlassBuild America and when you leave these events you realize we are all in the similar situations. It is easy to say you are too busy to go and to hide in the office. Make the time, it will pay off in the long run.
If we seek out laughter and entertainment, we will be better off for it as will those around us. We will be able to handle the tough situations with a clear head and perhaps take a more disciplined and relaxed approach. Unfortunately, when things build up the reaction or response to the situation is not always one that we want.
We all need a break and to smile and laugh.