The Musings of a Very Pregnant Fenestration Industry Worker
Supporting mothers and parents in the workplace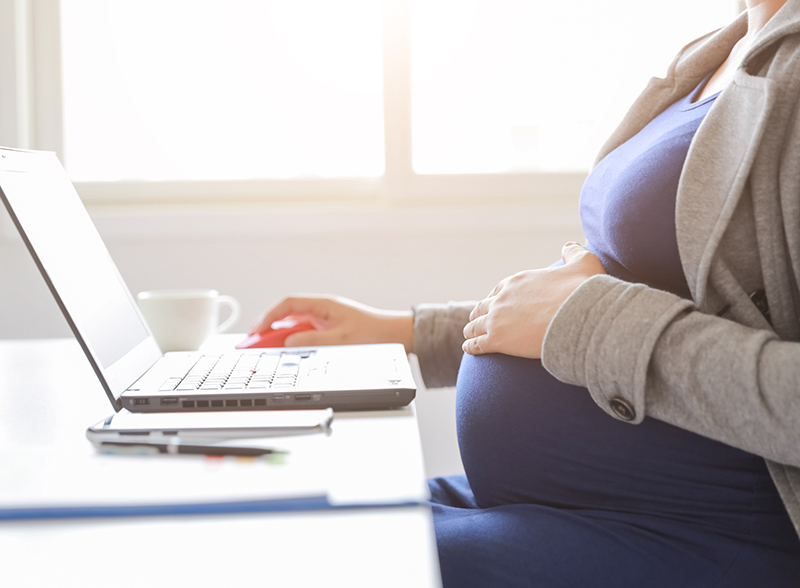 As I type this blog post, I find myself in the unique position of simultaneously feeling the baby my body is creating hiccup inside of me. Type. Hiccup. Type. Hiccup.
The few weeks left until this little girl makes her grand entrance into the world seem impossibly short. My days are filled with doing my best to remain focused on the work tasks at-hand, while my evenings revolve around preparing my husband's and my world to change dramatically and irreversibly. It's an interesting dichotomy. One that billions of women have had to juggle and navigate before me. How is it that something so common, also seems revelatory and difficult?
Working while pregnant
I think part of this is due to the fact that I can't shut down this very personal area of my life and solely focus on the work existing before me. When I enter a meeting, this little life must enter with me. I feel her kicks and movements as an ever-present reminder of what is to come. We have a market announcement coming up. Kick. We need to update this on the website. Headbutt. I am often curious as a woman, if a man in the workforce experiences that same kind of opposing-forces phenomenon so aggressively and apparent in their regular workday.
Supporting diversity, in and outside of work
This is why diversity in the workforce is so important. This is why there has been such a push to grow a more representative industry from the world we live in and build for. The benefits of diversity have been heralded already so I won't digress there. My musings simply come as the result of a woman in the industry who is currently feeling that distinction factor every second of every day.
When we cease to remember that humans—who have lives outside of these construction sites and manufacturing facilities, and off these computer screens—are who make up our industry, then we are missing an integral part of those who can help this industry grow and innovate. But the more we can support, grow and foster the diversity in our teams, the better we will be in creating environments where humans prefer to work.
Caring for those in our lives
Overall, this has been an incredible learning experience for me. I have sat in meetings, and humorously had the thought that none of them in that room have any idea that something inside my body just punched my bladder. It's such an interesting position to be in, but that's okay.
Hopefully, my experiences will help me to better support other women in this workforce who also are tasked with physically growing or caring for another life. And hopefully, as I finish up creating this human in the near future (and finish my maternity leave plan), we continue to remember that being human is the most impactful and powerful tool we possess.
Industry Spotlight profiles people across the glass and glazing industry, showing off the work of individuals while demonstrating the range of exciting careers in glass. To suggest someone to profile, write to Associate Editor Norah Dick, ndick@glass.org.