Using PV Installations to Achieve Green Goals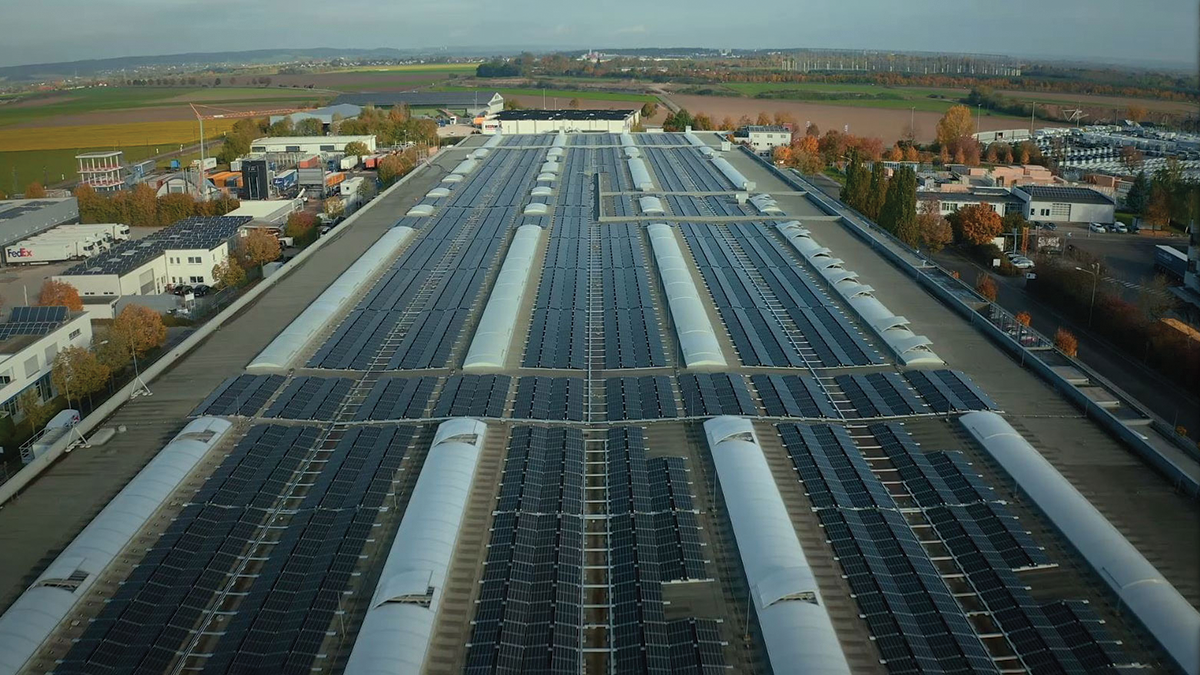 Above: Sedak's extended photovoltaic installation.
The Inflation Reduction Act, signed by the Biden administration, incentivizes greener products and manufacturing practices. As a result, more companies are looking for ways to support their green initiatives, which often include goals such as carbon neutrality, reducing waste and finding energy alternatives, among others.
Sedak, a Germany-based glass manufacturer, has been using photovoltaic, or PV, installations to reach its environmental goals. By extending its PV system in February, most of sedak's electricity requirements at its Gersthofen location are covered by solar power. Photovoltaic technologies, more commonly known as solar panels, generate power using devices that absorb energy from sunlight and convert it into electrical energy through semiconducting materials, according to the U.S. Department of Energy.
How PV works
As a specialist in oversized glass, sedak has set several targets for 2023 to take steps towards even more environmentally friendly production, like creating sustainable energy. With the extension of the PV system, sedak can now cover around 80% of the electricity requirement using regenerative energies, and 100% of the sustainable energy will be used within the company.
Sedak's PV installation
"It started in 2021 with the installation of our first photovoltaic system (1,250 quadratmeters)  on the roof of our production hall in Gersthofen, Germany. Today, 788 panels generate 260,000 kilowatt hours of solar electricity. 
The recent installation provides an additional 1,400,000 kWh per year of solar power. In total, there are more than 4,000 modules with an area of approximately 86,200 square feet," says Verena Simon, sedak marketing manager. "Additional installations are planned for smaller buildings, such as in our storage area."
"With its recycling quota of more than 90% (meaning 90% of it can be recycled), glass is a particularly resource-saving building material. But the energy balance of its manufacture leaves a lot of room for improvement as it is energy intensive. Further measures are planned at sedak and PV is one contribution towards a greener production," says Simon.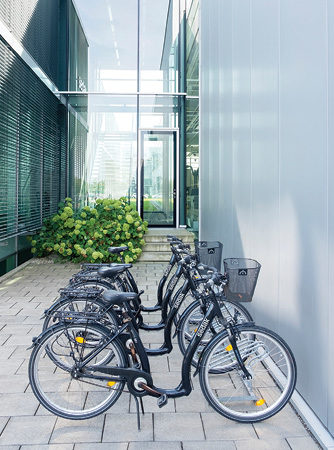 Other green measures
In addition to the PV extension, sedak supports a range of measures from free use of bicycles for employees to economical energy management in the offices and consistent recycling: up to 94% of the total waste materials are sorted and recycled. Around 95% of the waste from polyvinyl butyral and SentryGlas  interlayers, for example, goes back to the supplier.
According to Simon, most of the company's green targets for 2023 are still in the drafting stage, meaning the company is still deciding on its goals for the year.